Each month, our community gallery features new exhibitions of original works created by local and regional artists in our Gallery @ Room 1927, located at 6 South Joachim Street (next door to the Saenger Theatre). The gallery is open Tuesday through Friday from 11 a.m. to 5 p.m. and Saturdays from 11 a.m. to 2 p.m. Any artists are eligible and may submit a proposal for consideration. Exhibitions are usually displayed from the first Wednesday through the last day of each month.
In addition to our traditional gallery, we are now also accepting proposals for quarterly exhibitions in our window display cases, located between Room 1927 and the Saenger Box Office. If you are interested in creating a window installation, email director@mobilearts.org.
Join us on the second Friday of each month during LoDa ArtWalk for our exhibition receptions. Meet the artists, see their work in person, and create a personal connection with what is on display. Our gallery is open to the public Tuesdays - Fridays from 11 a.m. to 5 p.m. Those that are vaccinated are not required to wear masks in the gallery. View our extended Virtual Gallery program, implemented during the 2020 quarantine, online here. View our current and recent exhibitors below!
Our Community Gallery program is made possible thanks to the Daniel Foundation of Alabama and the J.L. Bedsole Foundation. To sponsor an exhibition, please see our Sponsorship Information.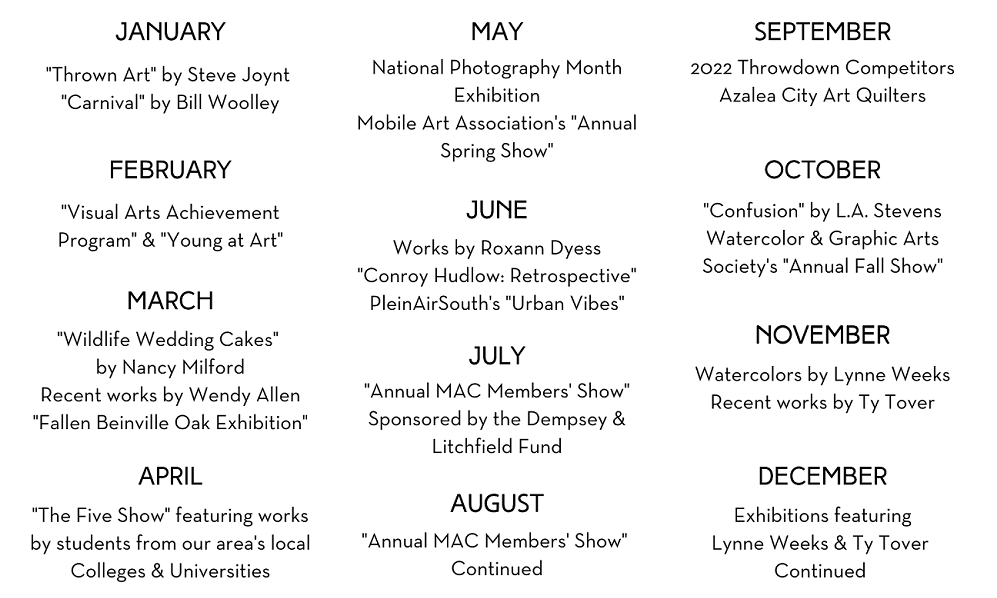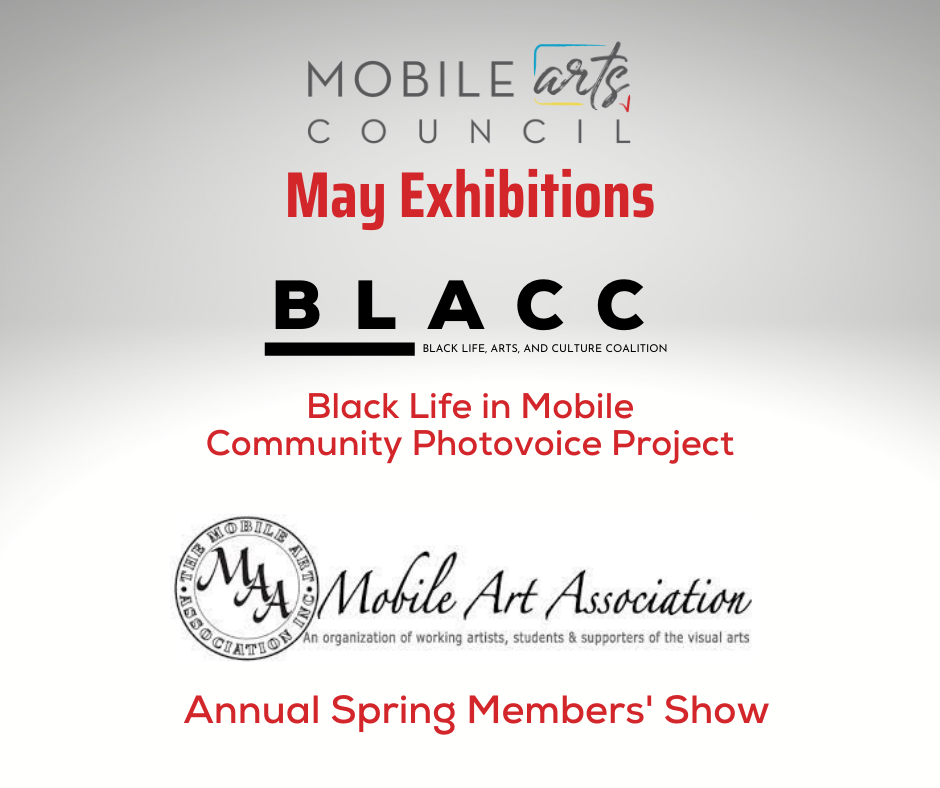 This May, MAC's Gallery @ Room 1927 will host two new exhibitions: "Black Life in Mobile," a community photovoice project presented by The Black Life, Arts, and Culture Coalition (BLACC) and the Mobile Art Association's (MAA) "Annual Spring Members' Show." "Black Life in Mobile" sets out to answer the question, "What is Black Life in Mobile?", and the "Annual Spring Members' Show" will highlight the works of local artists affiliated with MAA. Both of these exhibitions will be on display in the MAC Gallery from May 5th – May 31st, 2022. Gallery hours are Tuesday – Friday, 11 a.m. – 5 p.m., and Saturday, 11 a.m. – 2 p.m.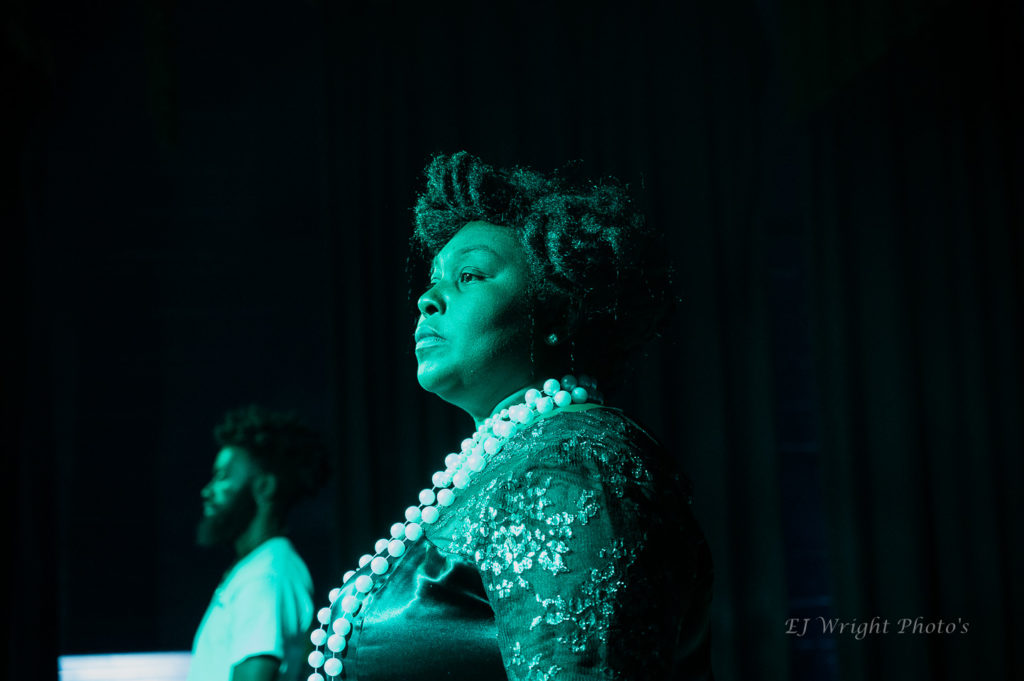 The Black Life, Arts, and Culture Coalition (BLACC) invited Mobile's communities to document the answer to the question, "What is Black Life in Mobile?" Artists were hired to go into recreation centers to place cameras into the hands of people across Mobile's Black communities, educate and empower participants to visually answer the question through photography. The resulting photovoice project features over 200 images submitted by area residents. The goal of this project and the BLACC is to create greater representation and visibility for Black Culture, Heritage, and Community in Mobile.
The featured photographs and video are by Barja Wilson, McKenzie Reed, Ira Bates, Reginaldo Garcia, Vincent Lawson, Ransom Phelps, Torcivia Daniels, Jade Smythe, Donjoli Rowser, Sharonda Harris-Marshall, Linda Stevens, Charles E. Williams Sr., E.J. Wright, Fandoms Anonymous, Felicia Whittiker, Ashley Streeter, and Disrup Shun members Chelcee Minniefield, Jordan Price, and Roberta Richardson.
This project was created in collaboration with the Alabama Contemporary Art Center, City of Mobile Parks and Recreation, and Mobile Arts Council.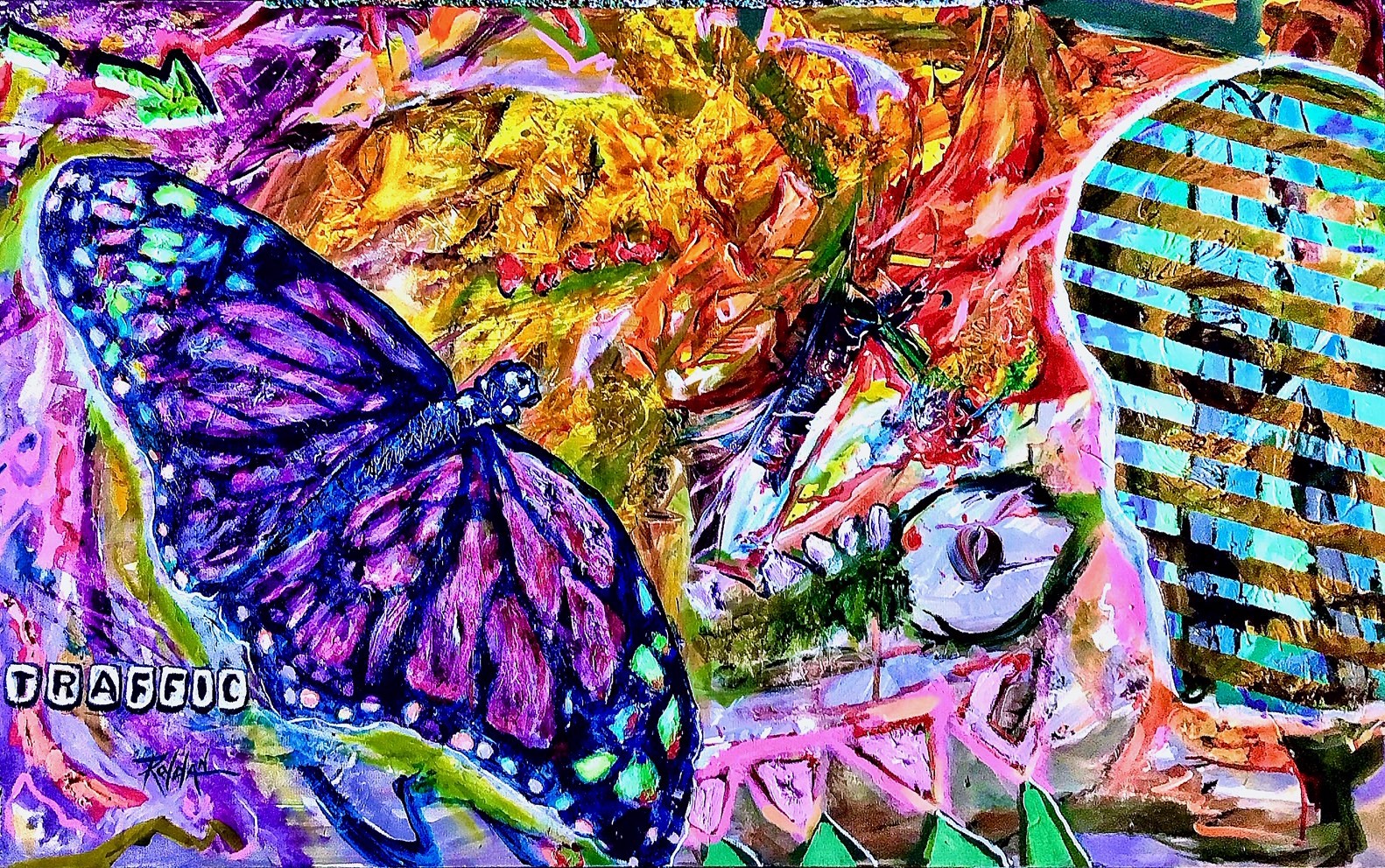 Artists Jerry Roldan, Hunter Cobb, and others will be exhibiting January 6th to the 31st in MAC's Gallery at the Saenger's Room 1927.
Jerry Roldan's exhibition, "Doodles from a Clutter Reality," consists of arbitrary shapes and layers of various art styles. His spatial designs and vibrant use of colors draw in the viewer to interpret the narrative aspects of his paintings.
Roldan explores time as an element in his painting by the dividing the picture into sections, using the edges of the canvas, and by creating numerous accent areas. This encourages the viewer to spend time looking at the work from different distances, angles, and levels of detail. If they look for 3 minutes or 10 minutes, the work thereby exists as a 3 minute or 10 minute "film".
Roldan encourages the viewer to spend "creative time" thinking of the meaning of the work. As many of the arbitrary shapes occur by chance, it leaves aspects of the work open for loose interpretation.
 "Vanishing Point," organized by Hunter Cobb, is a group show featuring artists from Innova Arts, Dauphin Island Heritage and Arts Council, and other area artists. The underlying theme of this group exhibition is utilizing vanishing point perspective.
Gallery hours at Room 1927 will be 10 a.m. – 4 p.m. on Tuesdays – Fridays. The exhibitions will hang from January 6th through the 31st, with a special reception from 6 p.m. to 9 p.m. on January 10th, LoDa ArtWalk night.
The Artys is an annual awards program that celebrates the important contributions that individuals, groups, and businesses make to the Mobile cultural community. Finalists have been announced in the remaining nine award categories, with winners to be announced live at the event.
Artys attendees will enjoy a night of celebration, complete with food, drinks and entertainment in many forms. A jazz trio comprised of John Milham, Chris Spies, and Chris Severin will play, with performances by Mobile Opera and Joe Jefferson Players throughout the ceremony.