Each month, our community gallery features new exhibitions of original works created by local and regional artists in our Gallery @ Room 1927, located at 6 South Joachim Street (next door to the Saenger Theatre). The gallery is open Tuesday through Friday from 11 a.m. to 5 p.m. and Saturdays from 11 a.m. to 2 p.m. Any artists are eligible and may submit a proposal for consideration. Exhibitions are usually displayed from the first Wednesday through the last day of each month.
In addition to our traditional gallery, we are now also accepting proposals for quarterly exhibitions in our window display cases, located between Room 1927 and the Saenger Box Office. If you are interested in creating a window installation, email director@mobilearts.org.
Join us on the second Friday of each month during LoDa ArtWalk for our exhibition receptions. Meet the artists, see their work in person, and create a personal connection with what is on display. Our gallery is open to the public Tuesdays - Fridays from 11 a.m. to 5 p.m. Those that are vaccinated are not required to wear masks in the gallery. View our extended Virtual Gallery program, implemented during the 2020 quarantine, online here. View our current and recent exhibitors below!
Our Community Gallery program is made possible thanks to the Daniel Foundation of Alabama and the J.L. Bedsole Foundation. To sponsor an exhibition, please see our Sponsorship Information.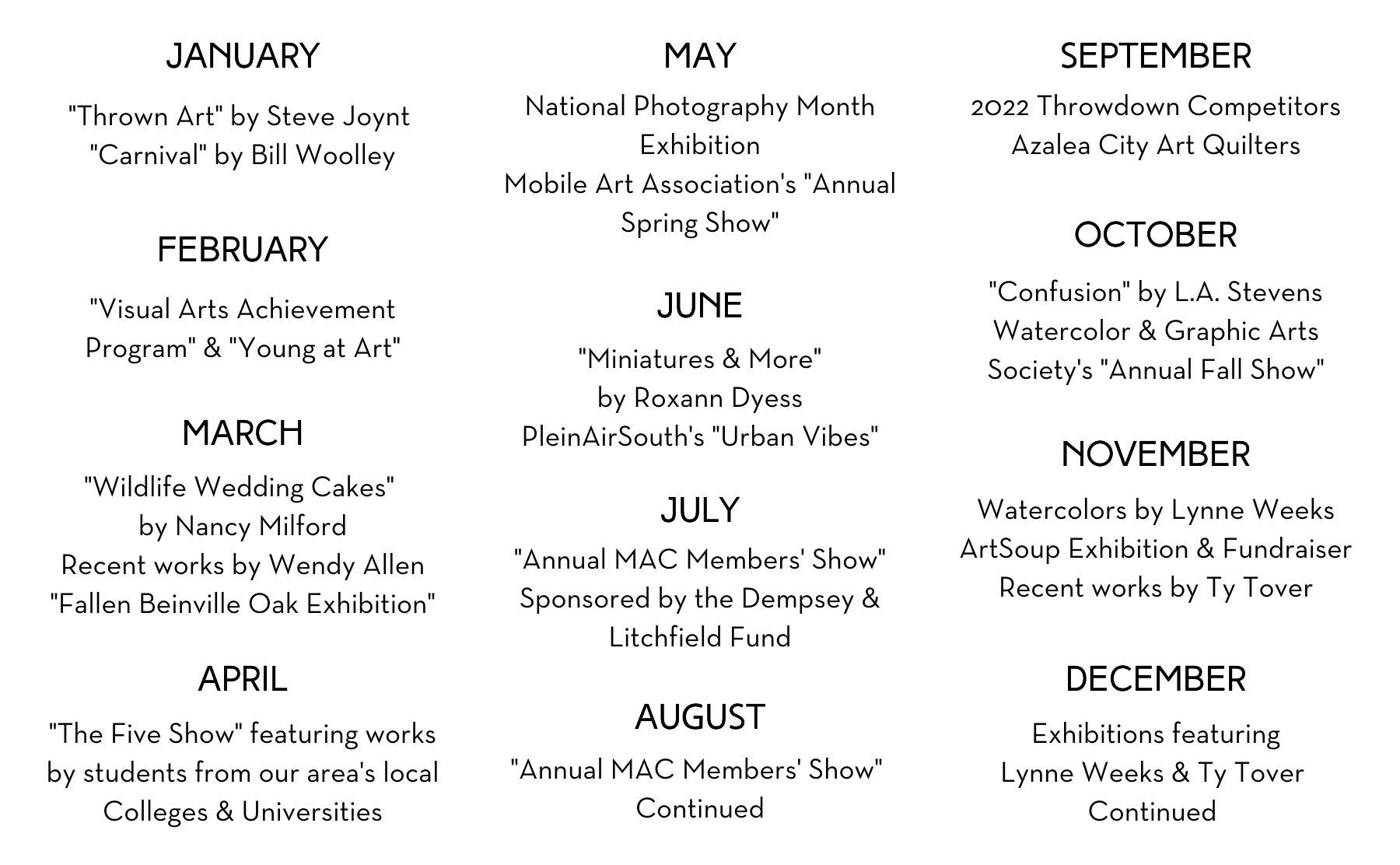 Exhibition schedule is subject to change.*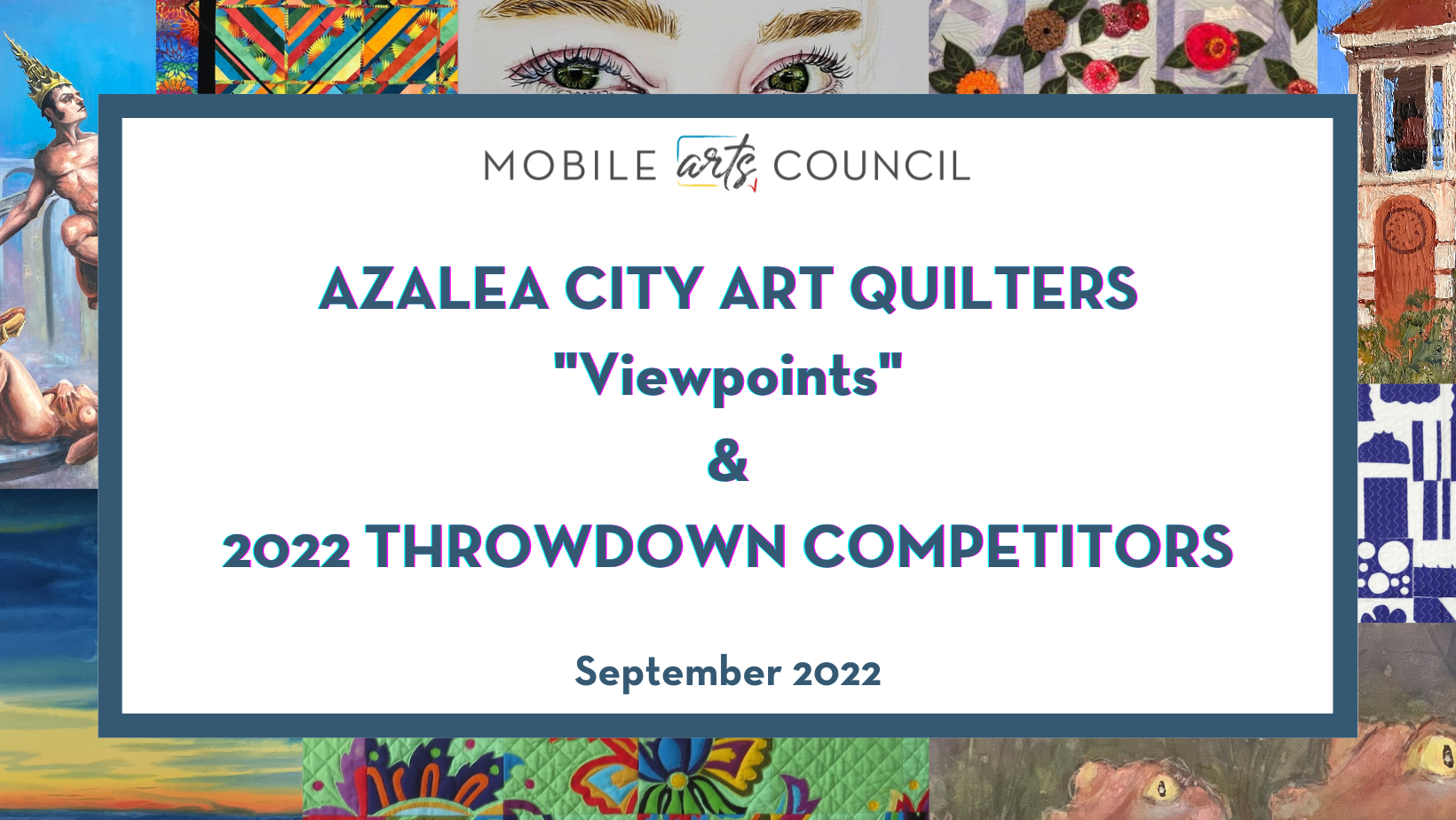 This September, the Mobile Arts Council's Gallery @ Room 1927 is hosting two new exhibitions. Viewpoints by the Azalea City Art Quilters features works from over 10 different art quilt collections completed by the group since 2020. The 2022 Throwdown Artists features works from this year's 10th Annual Throwdown competitors – Mayssam Iskandar, John Halliday, Christopher Murray, Elizabeth Brooks, and Devontae Knight.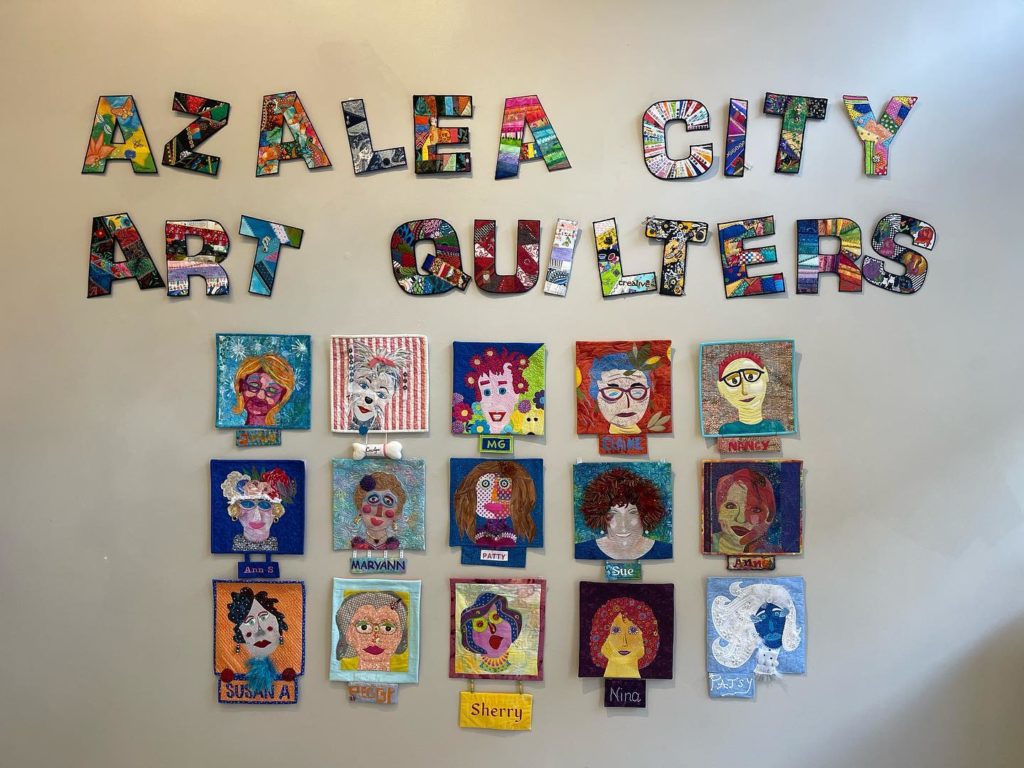 The Azalea City Art Quilters are a group of artists working in fabric, using quilting techniques to create original art quilts in a wide range of topics. They work on a number of projects every year ranging from large, collaborative quilts to smaller, individual ones. They use a variety of techniques and styles to create fun and unusual pieces. Employing a "no rules" philosophy, they enjoy expanding the viewer's idea of what a quilt is.

In its 10th year, The Throwdown is the Mobile Arts Council's largest annual fundraiser. Consisting partially of a live art competition, the five artists will have 90 minutes to create an original piece of art while utilizing items from a mystery box. At the end of the evening, these one-of-a-kind works will be auctioned off, and the artist with the highest bid will take home the title off 2022 Throwdown champion. In conjunction with this fundraiser, we are highlighting our competing artists in the gallery throughout the month.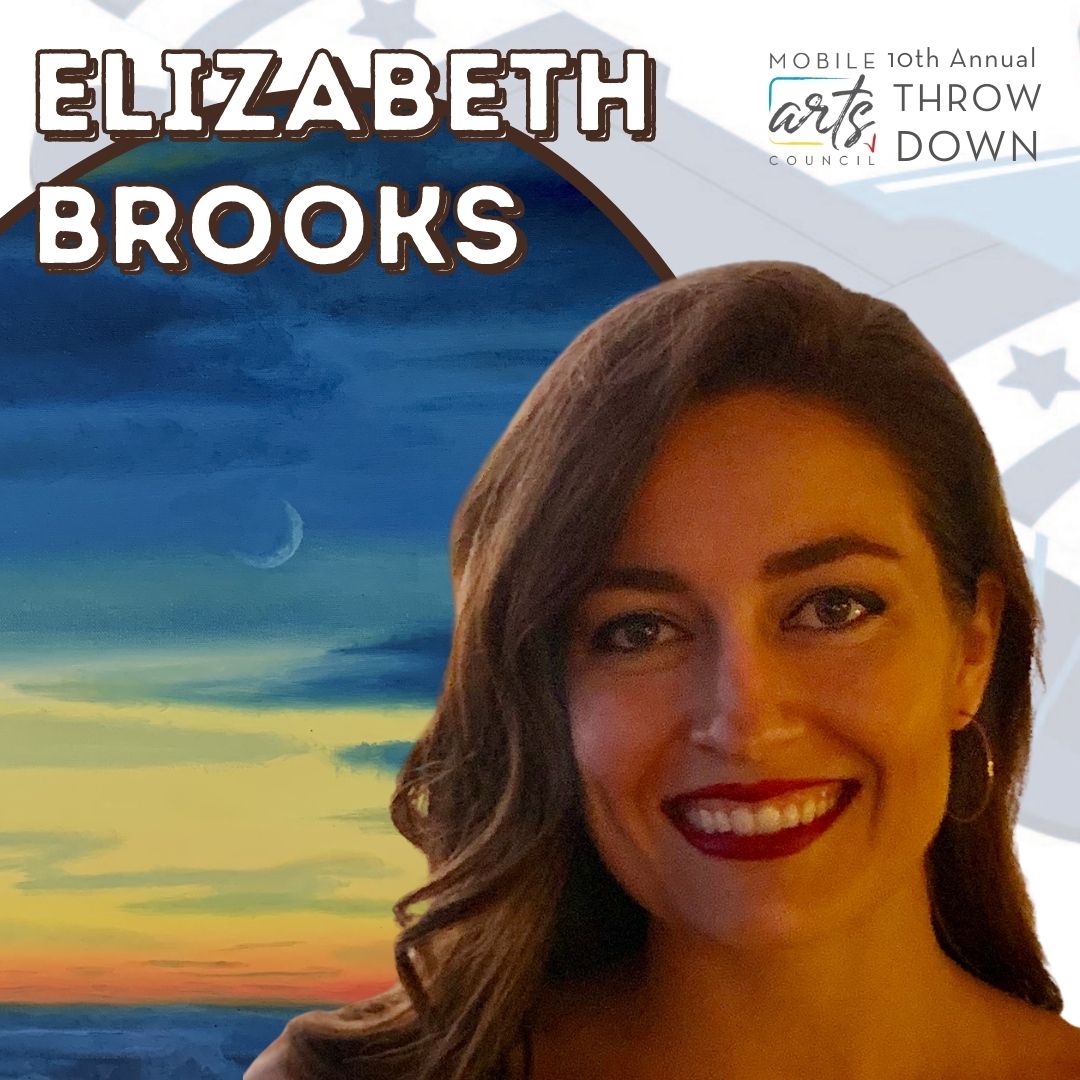 Both of these exhibitions will hang in the MAC Gallery @ Room 1927 through September 30th, 2022. Gallery hours are Tuesdays – Fridays from 11 a.m. to 5 p.m. and Saturdays from 11 a.m. to 2 p.m. The gallery will be closed for a private event on September 14th, 2022.

The Gallery in Room 1927 is open to the public Wednesday – Friday from 10 a.m. to 4 p.m. The July exhibitions, "Quarantine Walks," "Nature's Lens," and "Quilts from Quarantine" will hang from July 3rd to August 27th. View the complete exhibitions in our Virtual Gallery online here!
---
Micah Mermilliod presents Fujifilm Instax photographs in the exhibition titled, "Quarantine Walks." Mermilliod has been working on documenting his daily walks during the quarantine. These pieces were created to reflect changes that he noticed in the community throughout the quarantine.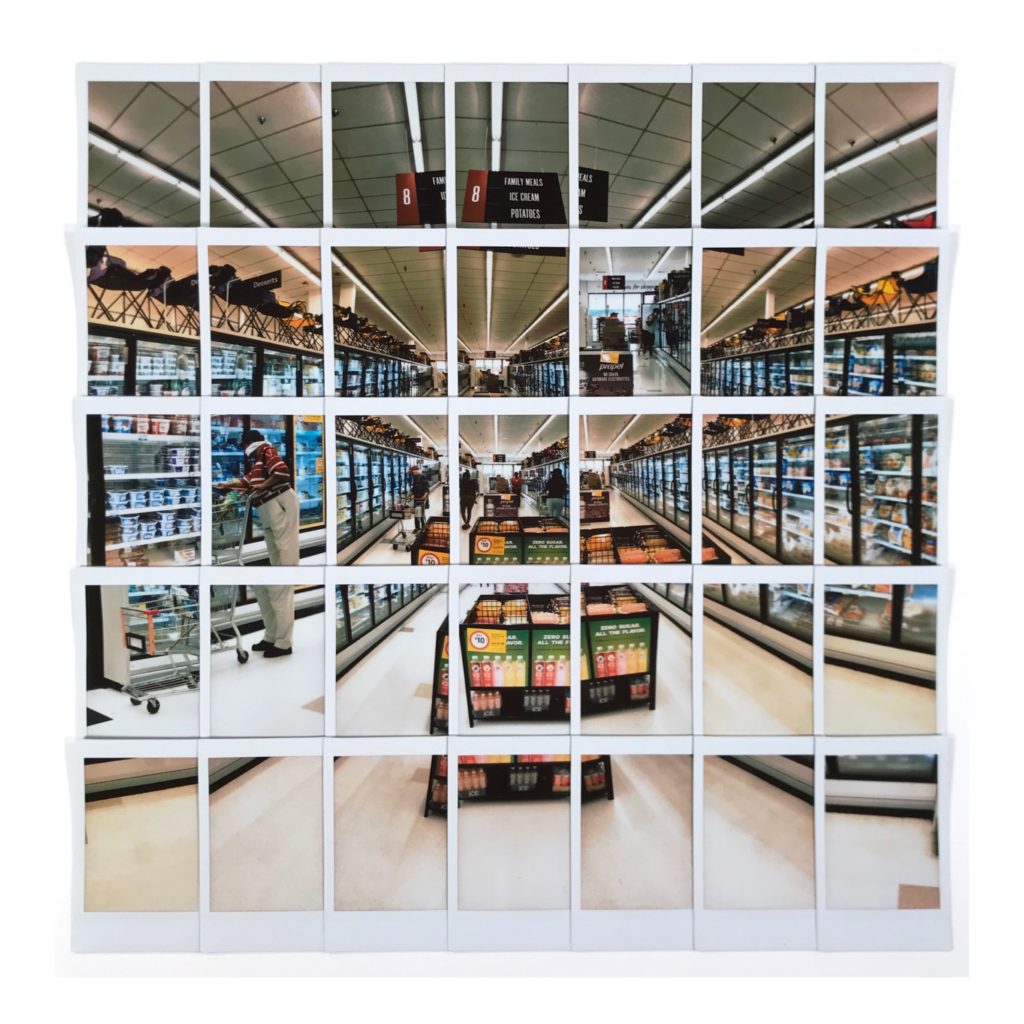 "Nature's Lens,'" is the collection of oil paintings of Reagan Barnett. She strives to capture detail, while still maintaining an element of fantasy in her works. Barnett has been oil painting since she was 9 years old, but it is a part-time venture for her. She earned her Ph.D. in biomedical science from the University of South Alabama and now teaches in the Department of Natural Sciences at the University of Mobile.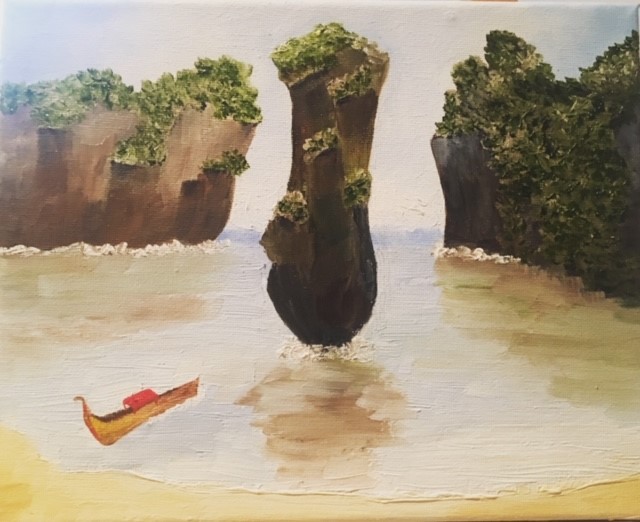 Taylor Shaw exhibits "Quilts from Quarantine," featuring a series of wooden "quilts" that the artist created collaboratively. Shaw says, "This project became a way to connect with friends, family, and complete strangers through the act of creativity. The United States Postal Service became the backbone by which these quilts were transported from my hands to others and back again.
Each piece speaks to the individual and what was deemed important for that person to convey during the Covid-19 pandemic. It was my hope that this project would provide a creative respite from the constant bombardment of bad news coming out and we could rely on each other, even if it was for one simple act of creating.
Quilts from Quarantine became "productivity" with no ties to money. A group effort to create something larger than the individual. I hope this project provides a sense of a distant community and gives a small break from worries. Take care of each other."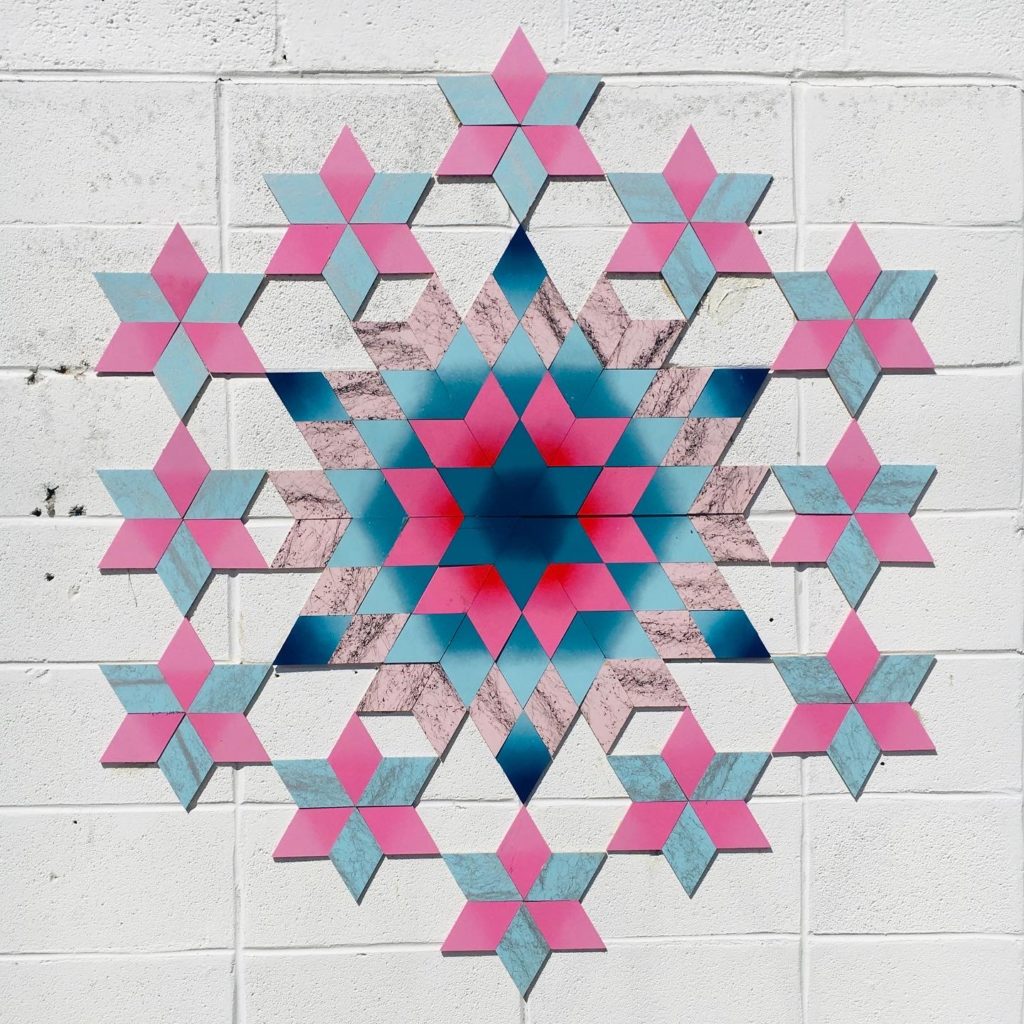 The Artys is an annual awards program that celebrates the important contributions that individuals, groups, and businesses make to the Mobile cultural community. Finalists have been announced in the remaining nine award categories, with winners to be announced live at the event.
Artys attendees will enjoy a night of celebration, complete with food, drinks and entertainment in many forms. A jazz trio comprised of John Milham, Chris Spies, and Chris Severin will play, with performances by Mobile Opera and Joe Jefferson Players throughout the ceremony.