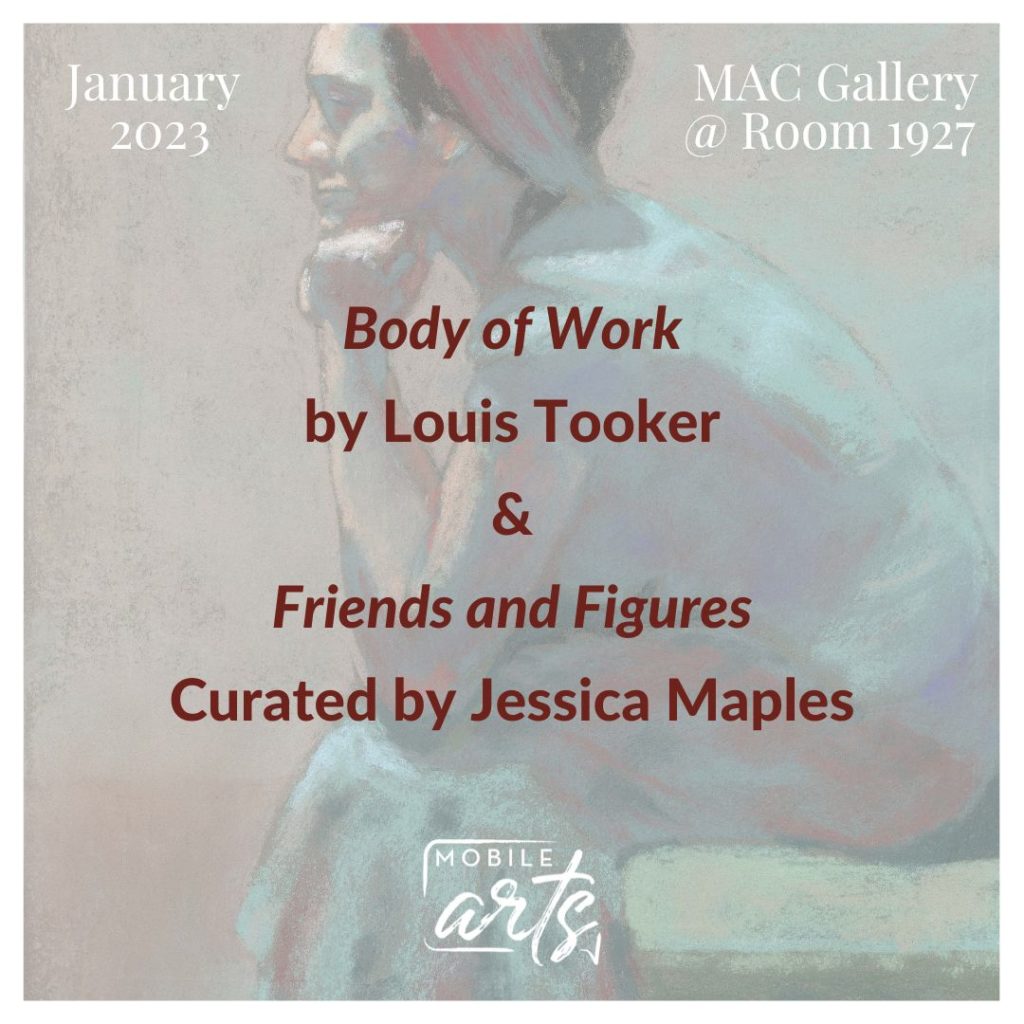 January Exhibitions: "Body of Work" & "Friends and Figures"
This January, MAC's Gallery @ Room 1927 will feature two exhibitions: "Body of Work" by Louis Tooker and "Friends and Figures" curated by Jessica Maples.
For the past twenty-five years, Louis Tooker has joined with fellow artists to draw from live models, many of those sketches making up Body of Work. He finds figurative studies to be challenging because he finds the human body to be somewhat awkwardly put together, and therefore, difficult to draw. "Since we all have seen countless human bodies in every imaginable position, it is easy for even a non-artist to recognize a bad drawing. So, for every drawing I have chosen to include in this show, there are several that will forever remain out of sight, in a drawer, at home. Sometimes the magic works, sometimes the magic doesn't work…" With the exception of this show, his artwork cannot be found in any galleries, and unlike some of his artist friends, Louis does not have a website. "This exhibition will be the first time anyone outside my family has seen most of these drawings, and I thank the Mobile Arts Council for this wonderful opportunity."
Friends and Figures features twenty-four works from twelve artists consisting of both Mobile-based and Auburn University student artists. Featuring various figure studies, mediums, and artistic styles, this exhibition highlights a wide range of talent. Featured artists include Gary Brady, Joanne Brandt, Brittney Cobb, Katie Daughtry, Cameron Hodges, Sydney Linley, Jessica Maples, Garrett Morris, Christopher Murray, Sarah Rutledge Fischer, Molly Werk, and Lauren Woods.
These exhibitions will hang from January 5th through January 31st, 2023.