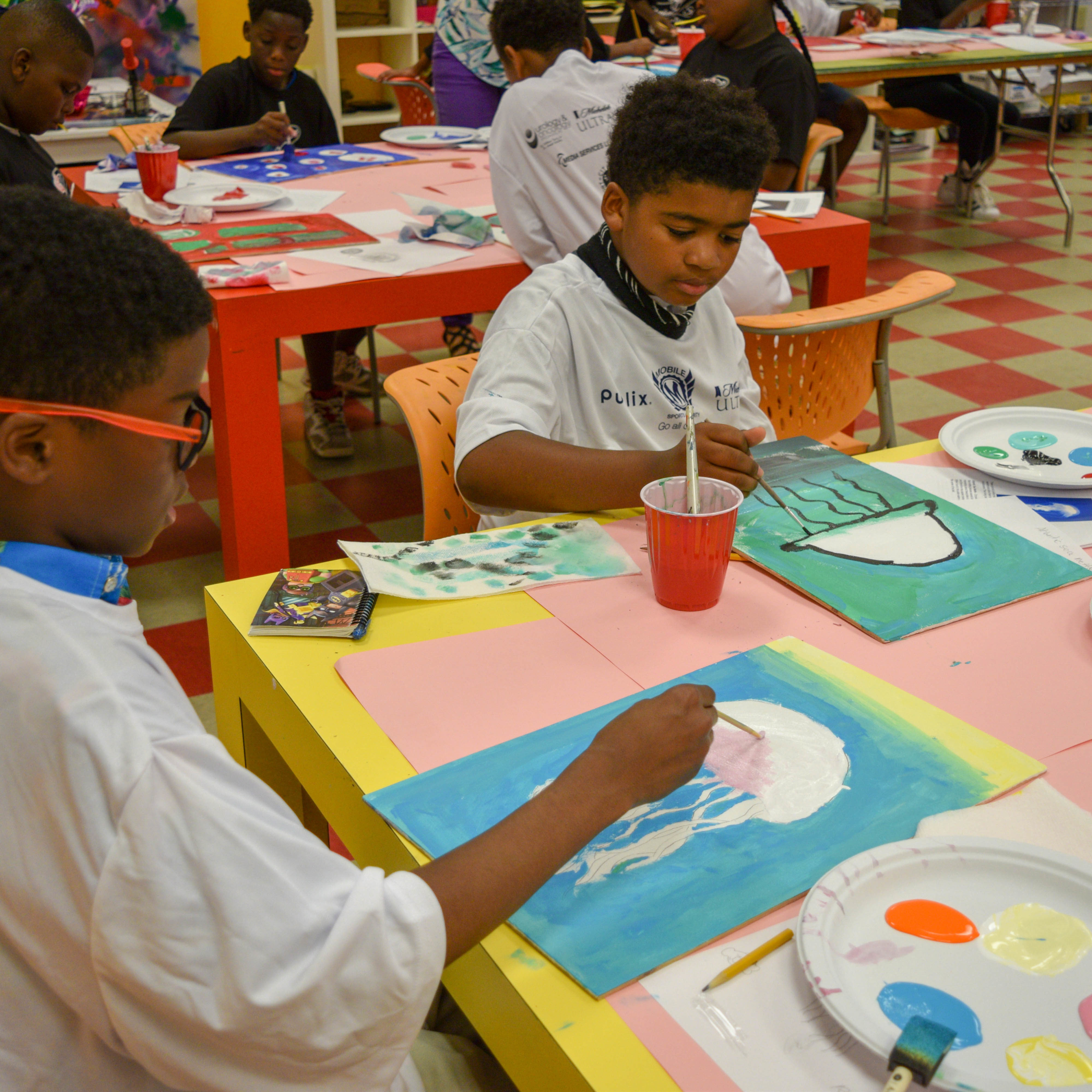 The Mobile Arts Council offers a variety of Arts in Education programming, including Amp Up Arts, ChARTing New Directions, the Visual Arts Achievement Program, Poetry Out Loud, and FIVE. In these programs, we work to develop artistic skills, encourage creativity, and boost confidence in area students.
Read more about our many programs and get involved through our Education page here!
Mobile Arts Council's origins are rooted in arts granting. MAC was founded by the Junior League of Mobile in 1955 as an informational center and a regranting organization to support the local arts and cultural community. Since that time, MAC has expanded to serve the arts community in several ways that support our mission of art for all.
Visit our Arts Grants page for udated information on when applications will be accepted!
City of Mobile Poet Laureate
The Mobile Arts Council, in partnership with the City of Mobile and the Alabama State Council on the Arts, invites local poets to apply to be Mobile's inaugural 2024-2026 Poet Laureate.
The City of Mobile Poet Laureate will serve as an ambassador for poetry in Mobile. This is an honorary position and roles and responsibilities include making local appearances, facilitating public and educational programs, and building advocacy and community through poetry. The poet laureate will receive an honorarium of $5,000 over the course of their term and poems will be published by the City in the form of a book that will be made available during public events.  Additional funds will be available for materials and other approved costs associated with community engagement programs that the poet laureate facilitates.
Visit our Poet Laureate Page for updated information on when applications will be accepted!
Each month, our community gallery features new exhibitions of original works created by local and regional artists in our Gallery @ Room 1927, located at 6 South Joachim Street (next door to the Saenger Theatre). The gallery is open Tuesday through Friday from 11 a.m. to 5 p.m. and Saturdays from 11 a.m. to 2 p.m. Any artists are eligible and may submit a proposal for consideration. Exhibitions are usually displayed from the first Wednesday through the last day of each month.
In addition to our traditional gallery, we are now also accepting proposals for quarterly exhibitions in our window display cases, located between Room 1927 and the Saenger Box Office. If you are interested in creating a window installation, email director@mobilearts.org.
Join us on the second Friday of each month during LoDa ArtWalk for our exhibition receptions. Meet the artists, see their work in person, and create a personal connection with what is on display. Our gallery is open to the public Tuesdays - Fridays from 11 a.m. to 5 p.m. Those that are vaccinated are not required to wear masks in the gallery. View our extended Virtual Gallery program, implemented during the 2020 quarantine, online here. View our current and recent exhibitors below!
Our Community Gallery program is made possible thanks to the Daniel Foundation of Alabama and the J.L. Bedsole Foundation. To sponsor an exhibition, please see our Sponsorship Information.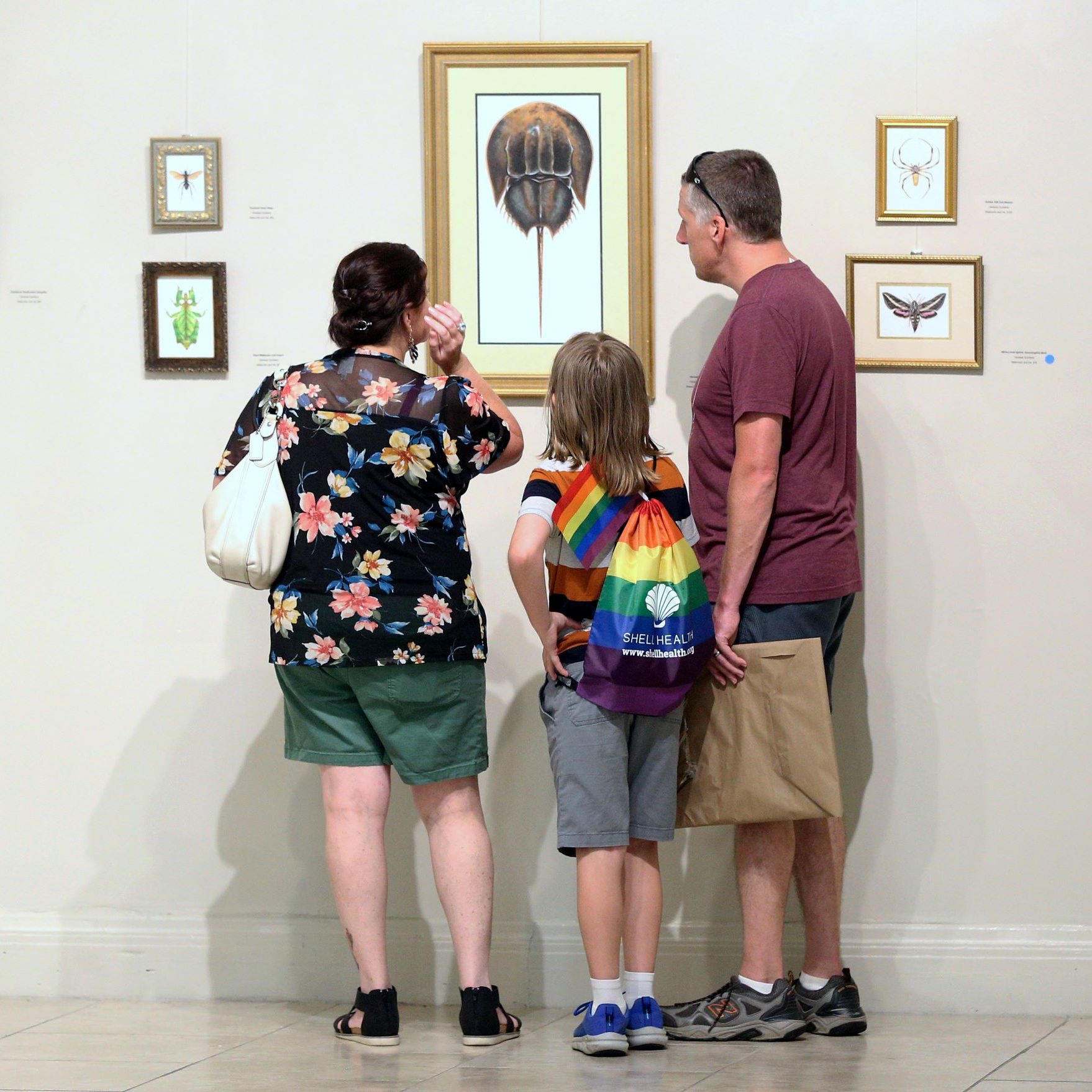 Mystic Squirrels of Bienville

The Mystic Squirrels of Bienville (Mystic SOBs) is the Mobile Arts Council's foot marching group! Our furry procession marches at the "tail" end of the Joe Cain Marching Society's People's Parade each year. Registration includes the parade day party, a squirrel mask, participation in the parade, and peanut throws courtesy of our friends at A & M Peanut Shop!
The Throwdown is the Mobile Arts Council's largest annual fundraising event. Proceeds go towards supporting our mission: to enrich the quality of life in the greater Mobile area through increasing accessibility to the arts and promoting a vibrant cultural community.
For the past eleven years, local artists have sought out to compete in this unique live art competition. The event features ­five competitors that have 90 minutes to create original works of art from a shared supply table and a mystery box. Attendees watch art in action and have the opportunity to take these pieces home by participating in a live auction, emceed by WKRG's Peter Albrecht, at the end of the night. Additionally, the 10th Annual Throwdown champion, Mayssam Iskandar, will compete to defend her title.
The evening also offers a silent auction with one-of-a-kind items that are locally crafted, food by Heroes Sports Bar & The Royal Scam, entertainment by Disco Lemonade, and flowing libations!
View this year's event information and images from previous events on our Throwdown page here!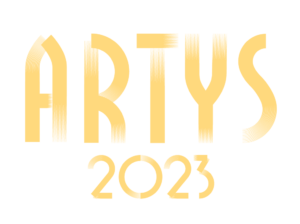 The Artys is Mobile's only arts award program that acknowledges the priceless contributions made to our arts and cultural community. For eighteen years, the Mobile Arts Council has presented these awards to recognize the creative achievements of impactful individuals, organizations, and businesses. The community-nominated winners of each category are presented with an Arty, a limited-edition work of art created by a different local artist, each year. Buy tickets, view current and past recipients, and see photos on our Artys page here!