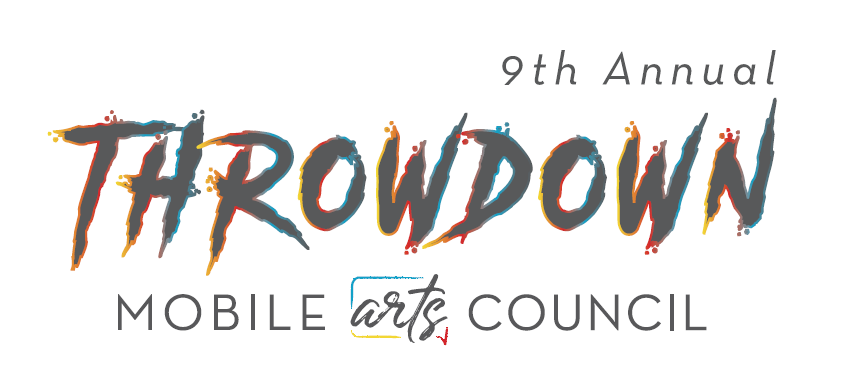 The Throwdown, MAC's biggest annual fundraiser, will be going hybrid this year with a part virtual, part live experience. The 2020 live auction and art competition will take place via video online in our first-ever reality show style competition! Five artists have been selected, representing a diverse range of mediums, styles, and personalities.
We are thrilled to announce the competitors for the 9th Annual Throwdown. Get ready to Throwdown with Monica J. Beasley, Soynika Edwards-Bush, Steve Joynt, Kathleen Kirk Stoves, and Abe Partridge!
Your $10 ticket to the event allows you to bid on silent auction items the entire month of October, bid on raffle items, and participate in the live auction for a chance to win one of 5 original works of art created during the Throwdown.
Stay tuned to MAC's social media for more updates about this event, which is set to air Thursday, October 29th.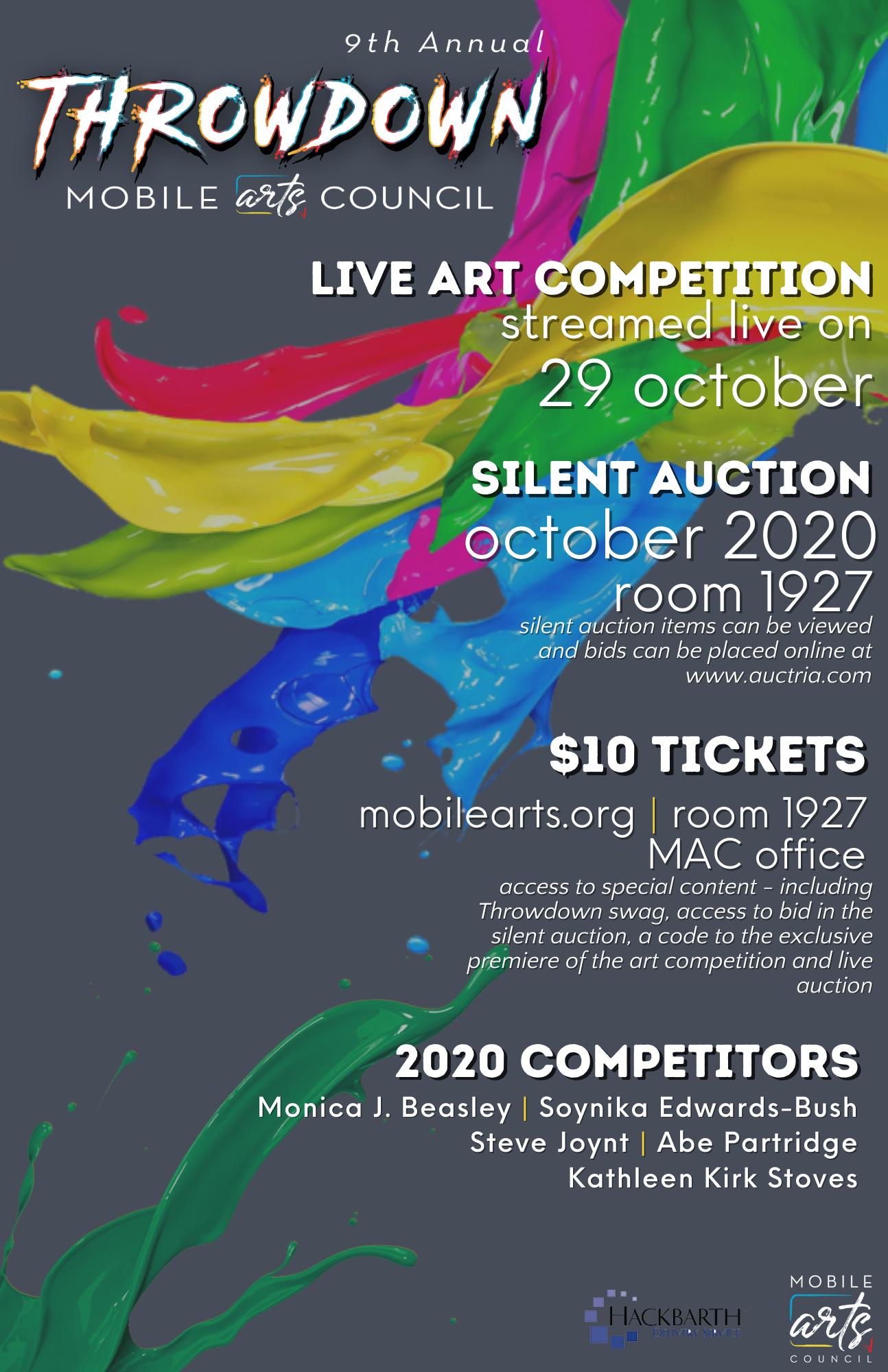 Another One In The Books!  The 8th Annual Throwdown
Last year's Throwdown was our biggest event yet! We want to thank all of those who attended, everyone who donated towards our silent auction, our wonderful volunteers, and our competing artists for donating their time and talent on MAC's behalf. This year's competitors were Anna-Marie Babington, Mary Elizabeth Kimbrough, Brandin Stallworth, Patrick Tucker, and Ginger Woechan. The competition results were incredibly close, but ultimately the winner was Anna-Marie Babington, who is now our new Throwdown champion!
Attendees enjoyed live music by Rogerwood featuring Roger Fritz and catering by Heroes, The Royal Scam, and desserts by The Simple Greek. The evening was emceed by the only-and-only Darwin Singleton.
All funds raised will go towards MAC's mission: to enrich the quality of life in the Mobile area through increasing accessibility to the arts and promoting a vibrant cultural community.
Special thanks to our event sponsors: Hand Arendall Harrison Sale LLC, Alabama Public Radio, T.S. Wall & Sons, Hackbarth Delivery Service, Thompson Engineering, Heroes, the Royal Scam, the Simple Greek, Gulf Coast Distributing, Sweetwater, Showbiz Theatrical Services, Berney Office Solutions, and Crescent Theater.
Photos by Mike Kittrell.