The exhibition information includes work from Mobile Arts Council members. 
Mobile Arts Council coordinates monthly exhibitions in its offices at 318 Dauphin St., emphasizing work by professional and amateur artists who live (or have lived) in the Mobile Bay area. Shows focus on work by students, emerging artists, artists not represented in a gallery, or established artists moving in a new direction (e.g. a new medium, new subject, new style). The offices feature three exhibition spaces: the Skinny Gallery, the Danielle Juzan Gallery, and the Small Room. Exhibitions are usually displayed from the first Monday of the month through the last Friday. The public is invited to meet the artists from 6 until 9 PM on the second Friday of each month during the LoDa ArtWalk. The offices are open Monday through Friday, 9 AM to 5 PM and usually on Saturday mornings when the Market on Cathedral Square is active. For details on submitting a proposal (or on any other aspects of an exhibition), contact Lucy Gafford.
To sponsor an exhibition, please see our Sponsorship Information.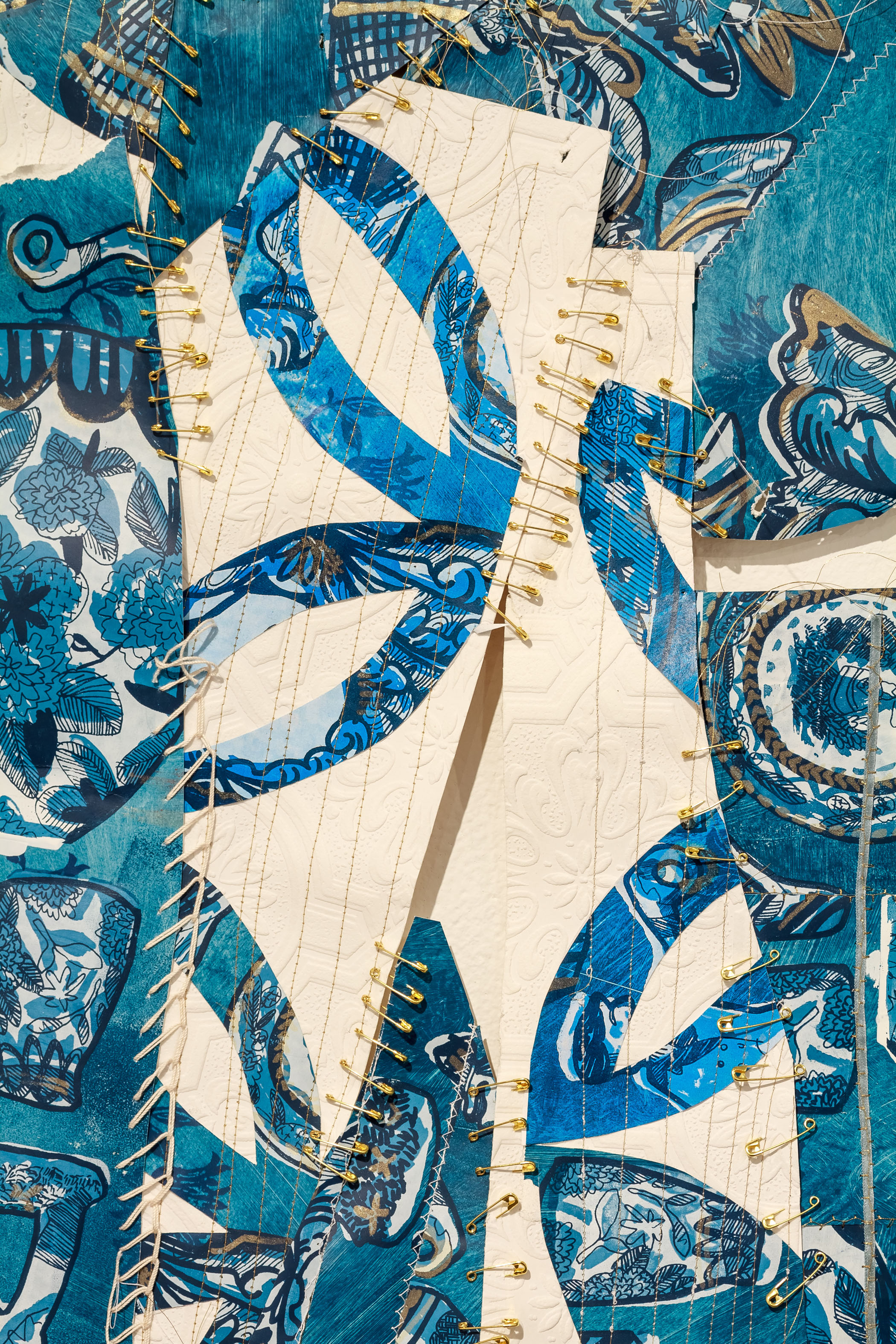 Dates: September 10-30, 2018
Printmaker and installation artist Grant Benoit's exhibition "Memory Palace" is a commentary on the layers of memory and experience held by everyday objects. Benoit compares our memory to a house: "Everyday paths and rituals become evident as carpets thin and edges darken with touch. Shelves overflow… closets fill—first systematically, then later with forceful containment." Expanding on his training in traditional printmaking, Benoit prints wallpapers and layers them in concert with household ephemera and sculpted objects to "explore notions of memory in a way science cannot convey."
Benoit received his Bachelor of Arts in Studio Art from Spring Hill College, then earned an MFA in Printmaking from Southern Illinois University in 2015. Since then he has exhibited his work internationally, stretching the boundaries of printmaking to explore ideas of memory and multiplicity. He currently works as the Museum Educator at the Louisiana State University Museum of Art. Learn more about his work at www.grantbenoit.com.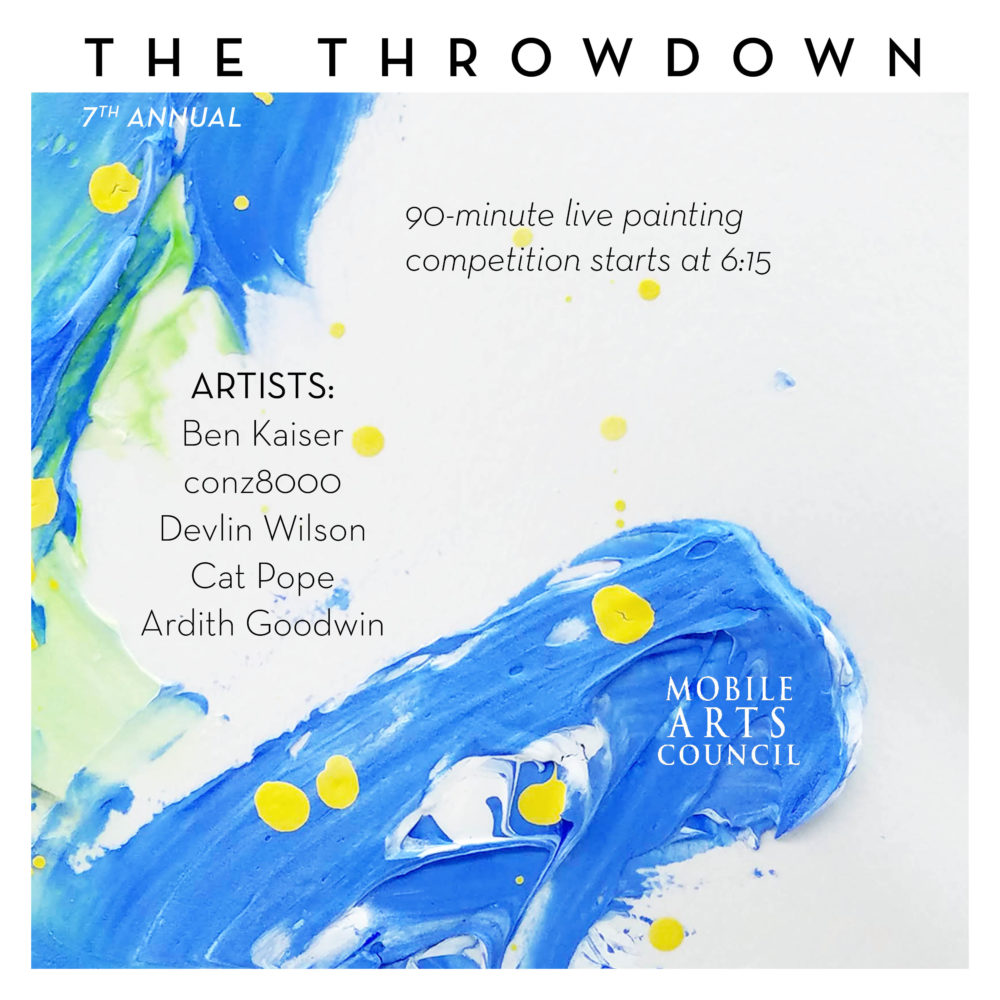 Dates: September 10-30, 2018
MAC is starting a new annual tradition at this month's ArtWalk: an exhibit featuring the work of the upcoming Throwdown contestants! Think of it as your chance to scope out the talent, and maybe even place bets on a winner. This year the Skinny Gallery will feature Ardith Goodwin, Ben Kaiser, Cat Pop, conz8000, and Devlin Wilson, along with their equally fierce artist assistants Shauna Meiri, Marnée Wiley, Kristin Dunreath, DeAnthony Dulaney, and Ben Hebert. Each artist will display three to five of their works.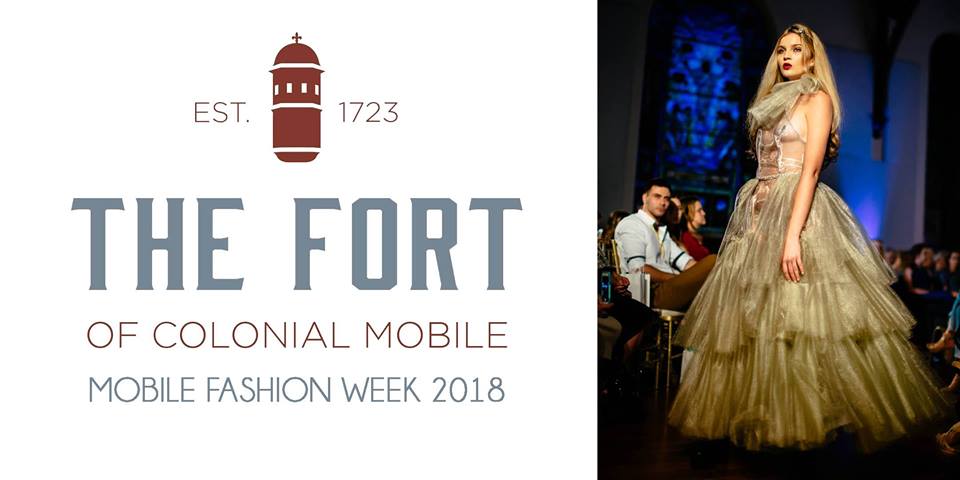 Dates: September 10-30, 2018
This September, catch a glimpse of Mobile Fashion Week 2018 through "Draped," an exhibition focused on the art of draping. From Ancient Egyptians to Modern/Contemporary designers, draping has been a trend that has survived throughout the ages. Some of Mobile's best local designers will dazzle you with their draped creations in anticipation of Mobile Fashion Week's big show.
Mobile Fashion Week is September 22 from 6 to 9 p.m. at The Fort of Colonial Mobile. This is their 7th year of Fashion Week, and they are bringing every facet of the fashion industry (models, designers, makeup artists and hairstylists) together to support Camp Rap-A-Hope. This year, they are hoping to donate the largest check yet to this amazing camp for kids with cancer. Order your tickets now online for $30 (tickets at the door will be available for $40).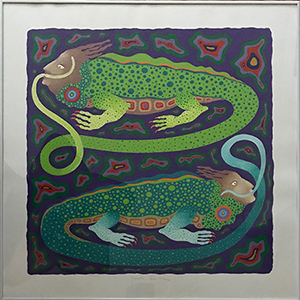 Dates: March 1-31, 2018

"Iguanians" by Joseph Smith
"HUMANIMAL" is a mixed-media exhibition of sculptures and paintings by Joseph Smith. His exhibition focuses on the relationship of humankind and animals, drawing parallels to the similarities in their characteristics. "Developing and expanding humankind is increasingly separating themselves from the animal world. Having spent many years rescuing injured wildlife, dogs from kill shelters and puppy mills, raising cattle and horses, and coming in close contact with many other species in what I call Animalia, I have been fortunate to have been able to notice that each and every animal I have ever touched has possessed its own distinct and unique personality apart from its species defined characteristics and instincts. My desire to acknowledge and learn more about personality as it related to species, I wondered about the possibilities of humans interacting to such a degree as to become a mindful part of the animal. Creating human figures with animal heads, more importantly minds, became further explored by forming human heads/minds on animal figures. If either of these were possible in the abstract sense and allowing the viewer to reflect on this concept, I believe a closer bond can be formed between humankind and the multitudes of animal species that have closely evolved together." – Joseph Smith Smith resides in Lillian, Alabama by way of Oklahoma, California, Connecticut, and the South of France. He studied painting and sculpture at the California College of Art and received a Bachelor of Fine Arts degree from the Art Center College of Design. An experienced stone and wood carver, welder, ceramicist and stone fabricator his sculptures, drawings and paintings have been shown in galleries in New York, Washington DC, Massachusetts, Pennsylvania, Connecticut, California, Florida and New Mexico in the U.S. in Avignon, Les Baux de Provence, St. Remy de Provence, Remoulin and St. Sabastien in the South of France, Geneva and Zurich in Switzerland and Cologne, Germany. He has taught classes and workshops in sculpture techniques, drawing and painting. His works have been viewed in Art News, Art Forum, reviewed in The Washington Post and numerous local journals and newspapers in the U.S. as well as Southern France. He has won several awards for his work at juried exhibitions both here and in France. See Smith's works throughout the month of March during our gallery hours, between 9 AM – 5 PM on weekdays. Meet the artists on ArtWalk night, March 9, between 6 – 9 PM.
The Artys is an annual awards program that celebrates the important contributions that individuals, groups, and businesses make to the Mobile cultural community. Finalists have been announced in the remaining nine award categories, with winners to be announced live at the event.
Artys attendees will enjoy a night of celebration, complete with food, drinks and entertainment in many forms. A jazz trio comprised of John Milham, Chris Spies, and Chris Severin will play, with performances by Mobile Opera and Joe Jefferson Players throughout the ceremony.