As the spread of COVID-19 shuts down entertainment and gathering spaces, the Mobile Arts Council (MAC) has launched the MAC Virtual Gallery as of Thursday, March 19, 2020. Our gallery is open to the public Wednesdays - Fridays from 10 a.m. to 4 p.m. Masks and social distancing are required.
Each month, our community gallery features new exhibitions of original works created by local and regional artists in our Gallery @ Room 1927, located at 6 South Joachim Street (next door to the Saenger Theatre). The gallery is open Tuesday through Friday from 10 a.m. to 4 p.m. Any artists are eligible and may submit a proposal for consideration. Exhibitions are usually displayed from the first Monday of the month through the last Friday.
Now, those exhibitions can be viewed here online, in addition to unique arts and crafts created by MAC's artist members that are available for purchase. The new MAC Virtual Gallery serves our mission by providing patrons the opportunity to support local artists of all mediums and skill levels from beyond the walls of the Gallery @ Room 1927. Be sure to visit monthly for new art pieces, tickets to MAC events, and so much more!
Your patronage of the arts grows Mobile's collective cultural footprint in a number of ways. It allows MAC to continue hosting exhibitions and artist workshops, award grants to artists and arts organizations, and provide experiences that celebrate the historically heterogeneous culture that makes Mobile so vibrant!
Join us on the second Friday of each month during LoDa ArtWalk for our exhibition receptions. Meet the artists, see their work in person, and create a personal connection with what is on display.
The MAC Virtual Gallery is always open! Click here to view and purchase works from this month's exhibiting artists. Scroll below to view our past exhibitions or to read about what we have on display.
To sponsor an exhibition, please see our Sponsorship Information.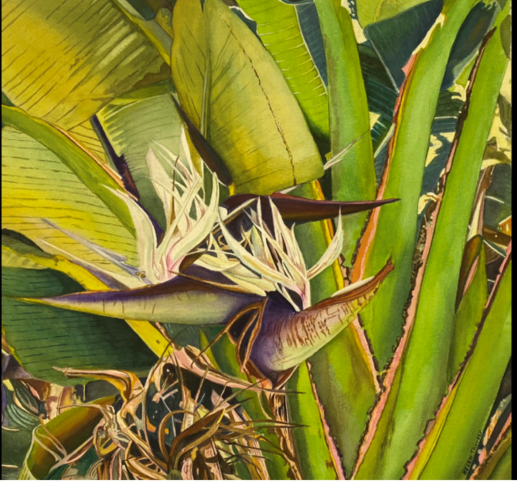 The Gallery in Room 1927 is open to the public Wednesday – Friday from 10 a.m. to 4 p.m. Our November exhibitions include the works from the Mobile Art Association and the Watercolor & Graphic Arts Society. The exhibitions will hang from November 6th to December 17th. We will remain closed November 25th – 27th for the Thanksgiving holiday.
Mobile Art Association is the ideal organization for amateur and professional artists. With over 100 members, MAA provides numerous opportunities to network with and learn from fellow artists.
As a non-profit organization, the object of the Watercolor & Graphic Arts Society is to create, through education, more interest in the media of watercolor and graphic arts, and to promote finer watercolor and graphic arts exhibitions by Alabama artists. The Society holds a minimum of two exhibitions annually, at least one of which is always juried.
See the Mobile Art Association Fall Open Show and 2020 winners in our Virtual Gallery here! The Watercolor and Graphic Arts Society photos will be added later this month. See all the works in this video tour below.
The Mobile Art Association show includes: Yuko Takushige Jordan, Marnée Wiley, Clara Brunk, Fan Murray, Gina McGee, Melissa Munger, Helen Thurber, Dare' Radcliff, Mary Rodning, Stephanie Bromley, Anne Rose, Karen D. McGahagin, Gail Bramer ,Corky Goldman, Judy Campbell, Tamara Jordan Lindsay, Nikki Shaw, Nola Powell, Jerry Fair, Melissa M. Root, Joanne Brandt, Juli Day, Philippe Oszuscik, Carol Wiggins, Judy Aronson, Michelle Jones, Mike Carmichael, Rudolph C. Villarreal, Suzanne Fox, Lynn Amedy, Nancy Hora, Benjamin Kaiser, Barbara Rettig, and Jeremy Sigle.
The Watercolor & Graphic Arts Society participants include: Ben Kaiser, Vanessa Quintana, Carolyn Greene, Lynda Smith Touart, Corky Goldman, Karen D. McGahagin, Barbara Rettig, Carol Wiggins, Marcy Matherne, Anne Festorazzi, Martha Ann Rowan, Deborah Guy, Philippe Oszuscik, Judy Aronson, Gail Bramer, Kate Seawell, Mayssam Iskandar, Barbara Cline, Mary Anne Trovato, Mary Rodning , Juli Day, Barbara Davis, Melissa Root, Rudolph C. Villarreal, Laura Becker, JoAnn Cox, and Amanda Youngblood.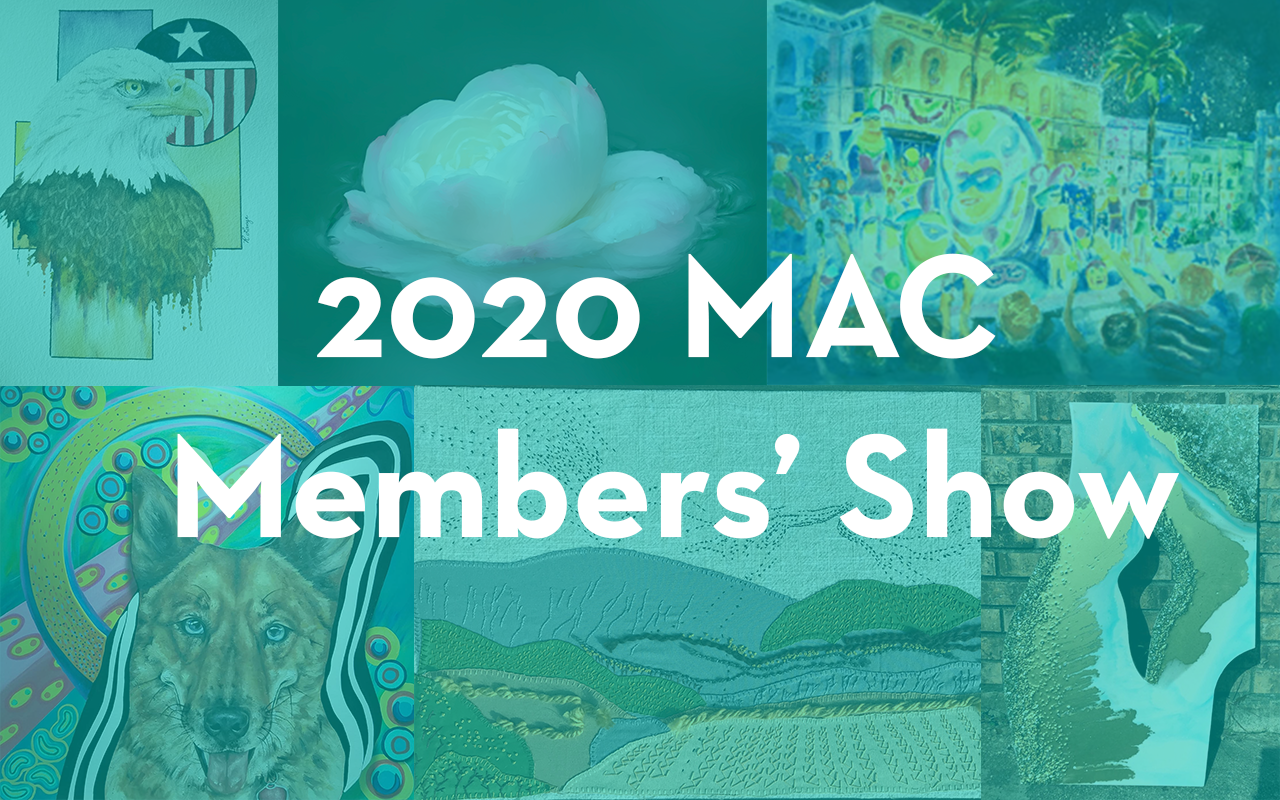 The Gallery in Room 1927 is open to the public Wednesday – Friday from 10 a.m. to 4 p.m. Our October exhibitions, including our "Annual MAC Members' Show" and "9th Annual Throwdown Silent Auction," will hang from October 1st to October 29th. View the complete exhibitions in our Virtual Gallery online here!
---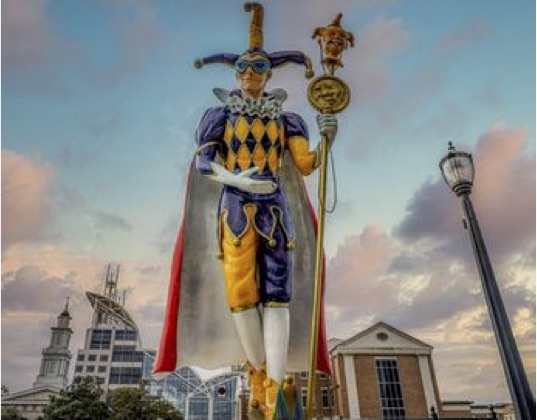 The 2020 Members' Show hangs in the Gallery in Room 1927 from Friday, Septemeber 4th until Thursday, October 29th. The show features over 30 artists that represent the array of mediums and skill levels within Mobile's visual arts community. Visit the gallery Wednesday – Friday from 10 a.m. to 4 p.m. to see the work of MAC members.
The 2020 MAC Members' Show features:
Aireanne Lopez, Amanda Youngblood, Amy Bark, Anne Rose, Ashley Friend, Ben Kaiser, Benita McNider, Bryant Whelan, Corky Goldman, Dawson Morgan, Ginger Woechan, Gregory Dixon, Gwen Ainsworth, Harlan Schwall, Janie Brown, Jerry Fair, Judy Aronson, Kathleen Kirk Stoves, Laurie Schaerer, Lillian McKinney, Lynda Smith Touart, Marnée Wiley, Mary Elizabeth Kimbrough, Micah Mermilliod, Michelle Pujols, Mike Carmichael, Mike Kittrell, Molly Lorraine Phalan, Monica J. Beasley, Nikki Shaw, Renee Wallace, Robert Schroeter, Ruby Lange, Sherry Peckens, Soynika Edwards-Bush, Susan Fitzsimmons, Susan Mogan, William Morris, and Yannicke Lee.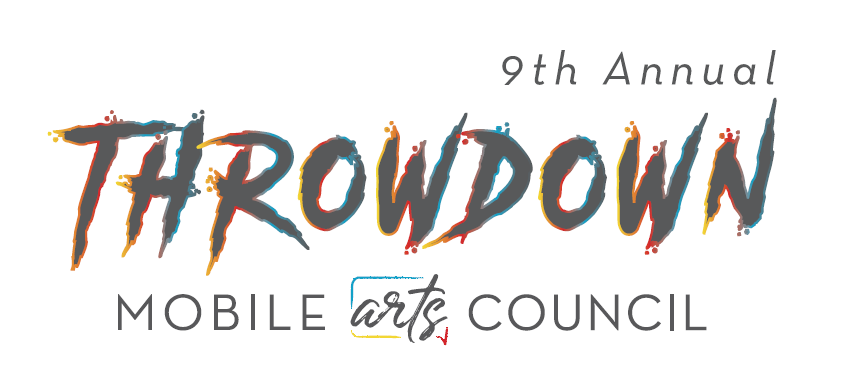 The Throwdown, MAC's biggest annual fundraiser, will be going hybrid this year with a part virtual, part live experience. The 2020 art competition will take place via video online in our first-ever reality show style competition! The silent auction artwork will be available to see on display in the gallery throughout the month of October. Bids can be placed online through Auctria until midnight on November 1st. Links to the bidding will be available on our Throwdown page!
Stay tuned to MAC's social media for more updates about this event, which is set to air on Thursday, October 29th!
The Artys is an annual awards program that celebrates the important contributions that individuals, groups, and businesses make to the Mobile cultural community. Finalists have been announced in the remaining nine award categories, with winners to be announced live at the event.
Artys attendees will enjoy a night of celebration, complete with food, drinks and entertainment in many forms. A jazz trio comprised of John Milham, Chris Spies, and Chris Severin will play, with performances by Mobile Opera and Joe Jefferson Players throughout the ceremony.