Each month, our community gallery features new exhibitions of original works created by local and regional artists in our Gallery @ Room 1927, located at 6 South Joachim Street (next door to the Saenger Theatre). The gallery is open Tuesday through Friday from 11 a.m. to 5 p.m. and Saturdays from 11 a.m. to 2 p.m. Any artists are eligible and may submit a proposal for consideration. Exhibitions are usually displayed from the first Wednesday through the last day of each month.
In addition to our traditional gallery, we are now also accepting proposals for quarterly exhibitions in our window display cases, located between Room 1927 and the Saenger Box Office. If you are interested in creating a window installation, email director@mobilearts.org.
Join us on the second Friday of each month during LoDa ArtWalk for our exhibition receptions. Meet the artists, see their work in person, and create a personal connection with what is on display. Our gallery is open to the public Tuesdays - Fridays from 11 a.m. to 5 p.m. Those that are vaccinated are not required to wear masks in the gallery. View our extended Virtual Gallery program, implemented during the 2020 quarantine, online here. View our current and recent exhibitors below!
Our Community Gallery program is made possible thanks to the Daniel Foundation of Alabama and the J.L. Bedsole Foundation. To sponsor an exhibition, please see our Sponsorship Information.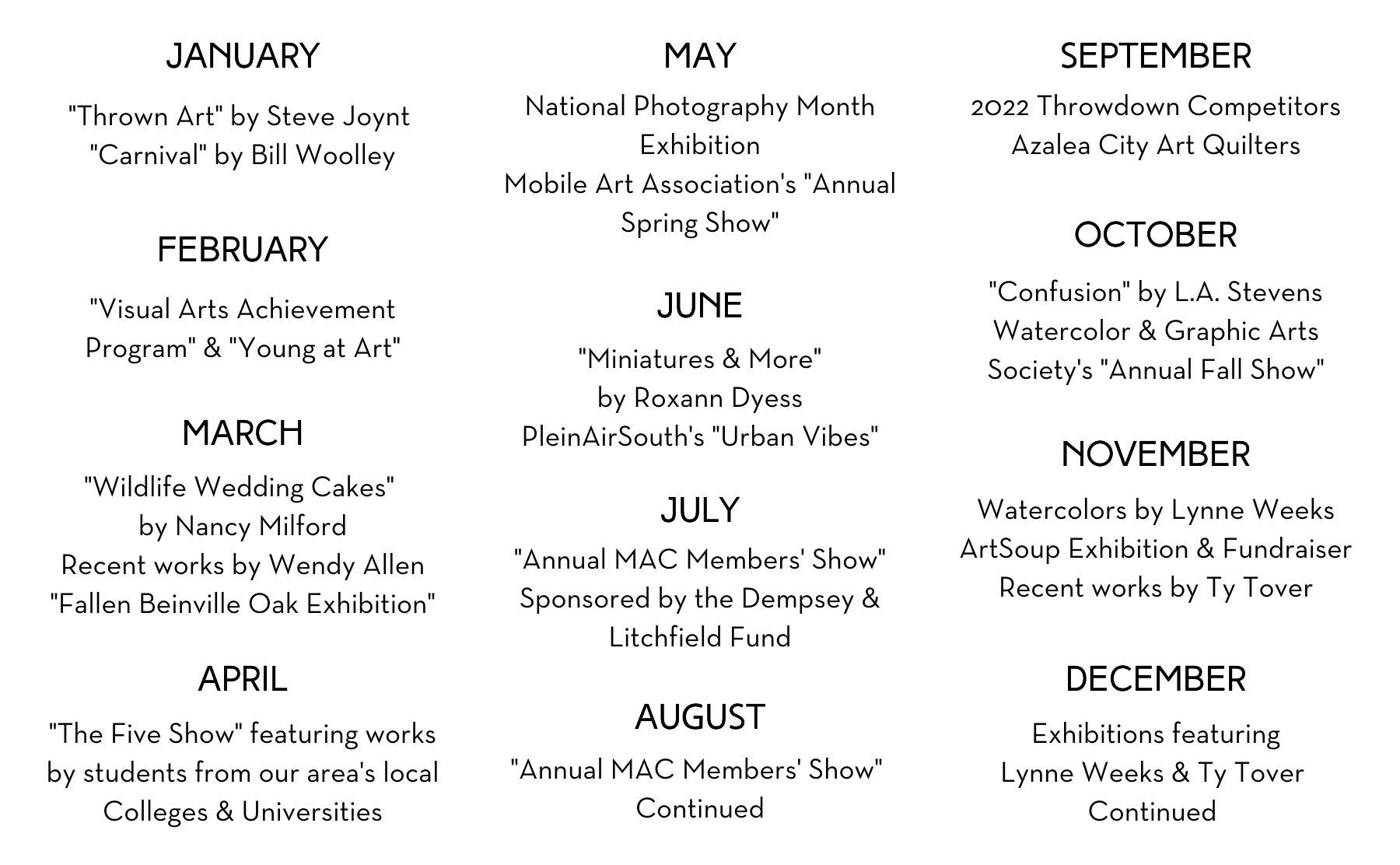 Exhibition schedule is subject to change.*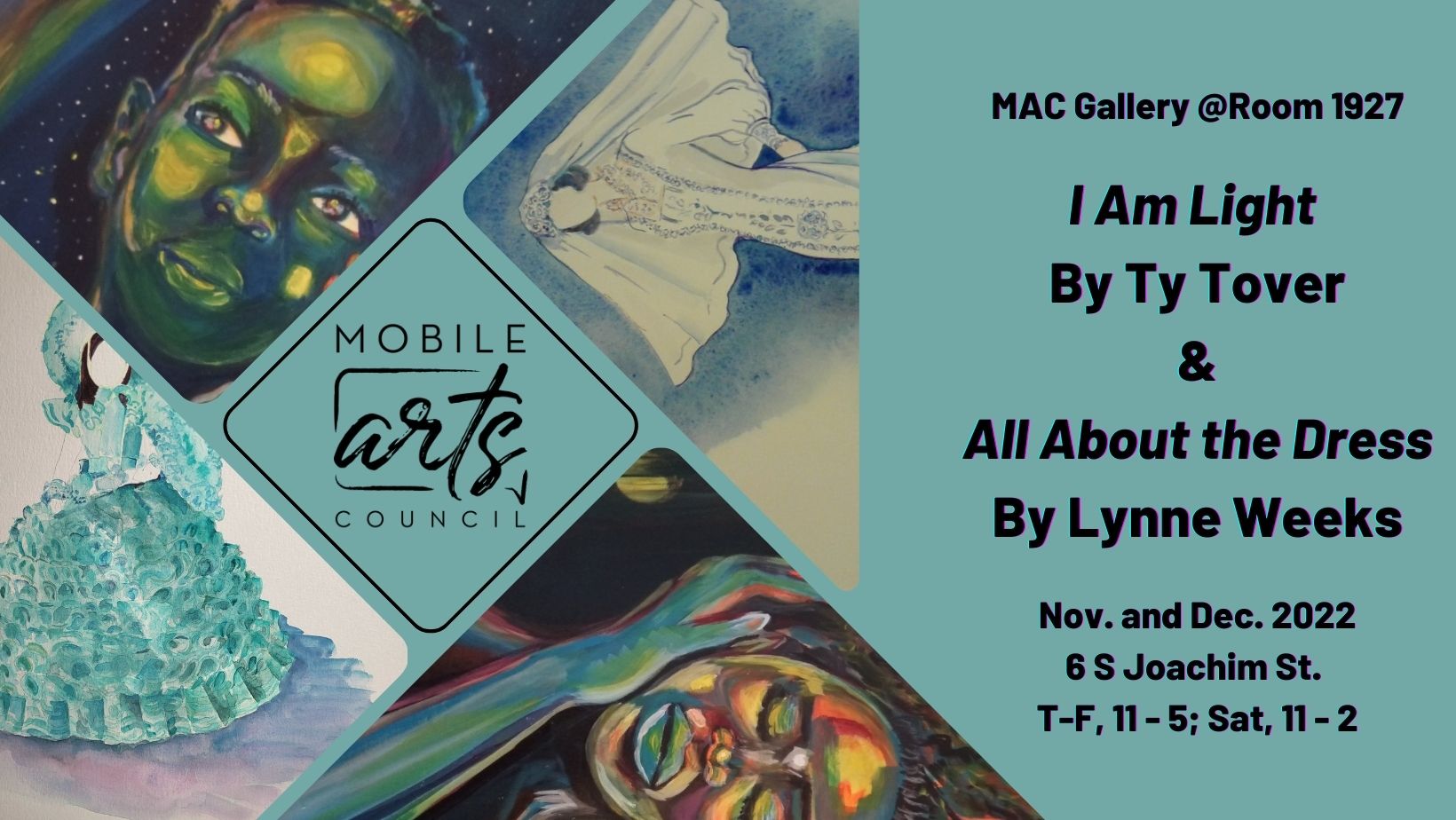 This November and December, MAC's Gallery @ Room 1927 will feature two exhibitions: "I am Light" by Ty Tover and "All About the Dress" by Lynne Weeks. These exhibitions will hang from November 3rd through December 21st, 2022. Read more about these exhibitions below!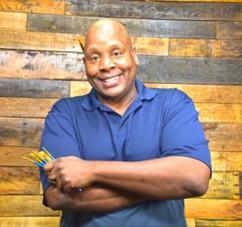 Tyrome "Ty" Tover – TOSH TOVAR | Art Therapy Paintings – is a contemporary expressionist painter who lives and works in Mobile, Alabama. Born in May 1971, he is a native of Mobile, Alabama. Ty has served as the Peer Mentor for the Mobile County Health Department, primary care division, Family Health for nearly a decade. Ty's dedication to the HIV community long predates his work with Family Health. Since the early 1990's, Ty has worked within the HIV community as a soundboard, advocate, and local leader. Mr. Tover's work as an artist was most recently utilized by MCHD as a therapeutic approach to wellness and HIV intervention. This work has blossomed into quarterly guided therapeutic art sessions led by Tover and debuted on social media handles and YouTube channels. Additionally, Mr. Tover's efforts have been highlighted by the World Health Organization and grant funding opportunities are currently in the works to exponentially increase his outreach and therapeutic approach. Mr. Tover has received a certificate of completion for Art Therapy from "The Complementary Medical Association" as well as receiving his certification in Mental Health First Aid. Ty's work as a locally renowned artist is meant to be both empowering and symbolic to the viewer. His colorful paintings pay homage to his life experiences and his emotions. His distinctive personal style and use of color permeates throughout his works. Most of his works display his fondness for use of acrylic paints over black canvas. Mr. Tover has led a very interesting life saturated in the arts, from lead dancer to choreographer to local artist. Mr. Tover left Mobile early on in his life to seek culture in other communities.  Ty spent over a decade in Los Angeles, California – the Art Capital of the United States. He has served on numerous artistic boards including the Anaheim Museum of Arts, the Boys' and Girls' Club of Anaheim sponsored by Disney, as well as many others. Ty's artwork has been shown in exhibitions in Mobile, Alabama, including the most recent exhibit by the Mobile Arts Council "A Celebration of Black Artists."  Mr. Tover's work is currently featured on the Mobile Arts Council's Virtual Art Gallery at https://mobilearts.org/virtualgallery/ Additionally, Mr. Tover had his artwork displayed during the February 2022 Loda Art Walk and was very honored to participate in that historical event, which also celebrated black artists and their contributions to the art community. Earlier this year, the World Health Organization (WHO) envisioned the future of health and well-being in the Western Pacific in 2050 with the inaugural WHO Futures Art Exhibition. Among those who submitted entries is Ty Tover. Of his five pieces of art which were all accepted by the juried panel, the painting titled "Alone" has been selected by a panel of art experts from the Western Pacific and staff with the WHO Regional Office for the Western Pacific to receive special honors. "Alone" was selected as one of the most inspiring and thought-proving pieces in the Technology category. Because "Alone" was selected as a distinguished winner, it is now exhibited in a dedicated 3D virtual gallery. This can be found at the following link: https://whofuturesartexhibition.artcall.org/pages/3d-gallery.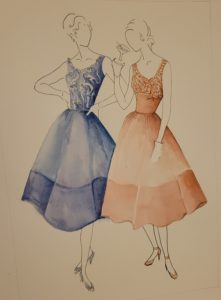 Lynne Weeks is a skilled watercolor artist and teacher with long-time ties to the Mobile arts scene. She earned a Bachelor's degree in Commercial Art from the University of Alabama, and is a graduate of The Phoebe Flory Watercolor School in Mount Vernon, New Hampshire. Her art has been exhibited with Mobile Arts Council, Mobile Art Association, Louisiana Art League, and more. She has received numerous 1st place and Members Choice Awards within these organizations. All About the Dress is inspired by those special moments that often-become special memories. "There are times in our lives when a special event occurs, and many are marked with not only a social celebration but also a specific sort of garment. A christening dress for new baby is often used repeatedly in expanded family as well as over multiple generations. Visually it is a symbol not only of the event but also the family connection. A handmade cocktail dress is a work of art in itself, a prom dress is a unique memory, as is a wedding dress. Other special memories are recalled by costumes worn on occasions such as ballet performance or Azalea Trail and Mardi Gras gowns, at occasions unique to our area. Historically traditional gowns worn for special occasions have been preserved and passed from one generation to the next, sealed in boxes or hanging protected from dust, but rarely ever seen. In illustrating these garments imagining the feeling of the wearer is a fascinating challenge, and allows a timeless connection -it literally is " All about the Dress!"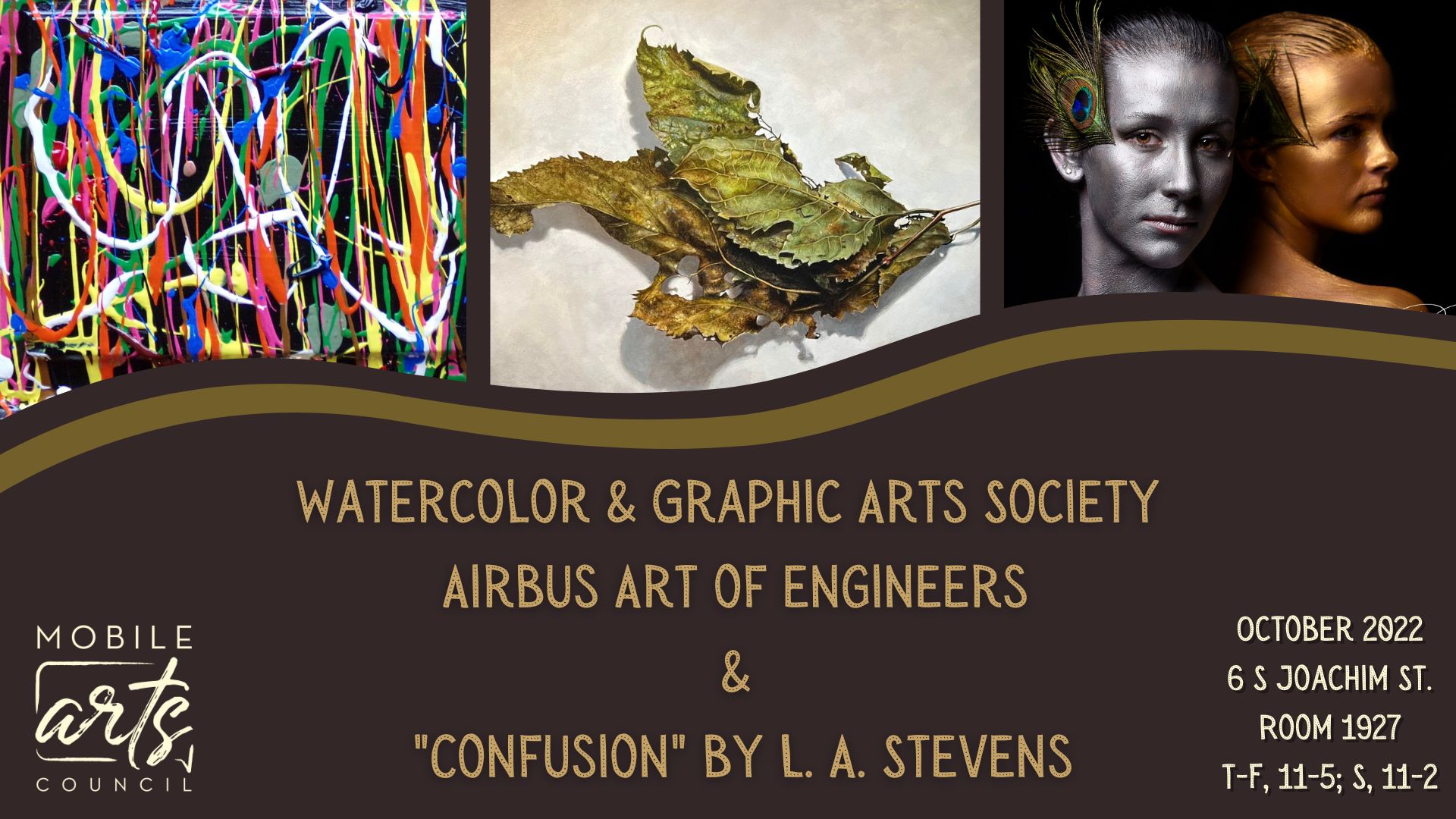 This October, MAC's Gallery @ Room 1927 will feature three exhibitions: the Watercolor & Graphic Art Society's "Annual Fall Show", "Confusion" by L.A. Stevens, and "Airbus Art of Engineers." These exhibitions will hang from October 5th through October 30th, 2022. Read more about these exhibitions below!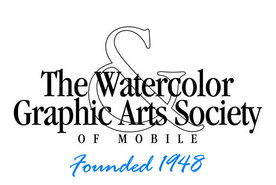 As a non-profit organization, the object of the Watercolor & Graphic Arts Society is to create, through education, more interest in the media of watercolor and graphic arts, and to promote finer watercolor and graphic arts exhibitions by Alabama artists. The Society holds a minimum of two exhibitions annually, at least one of which is always juried.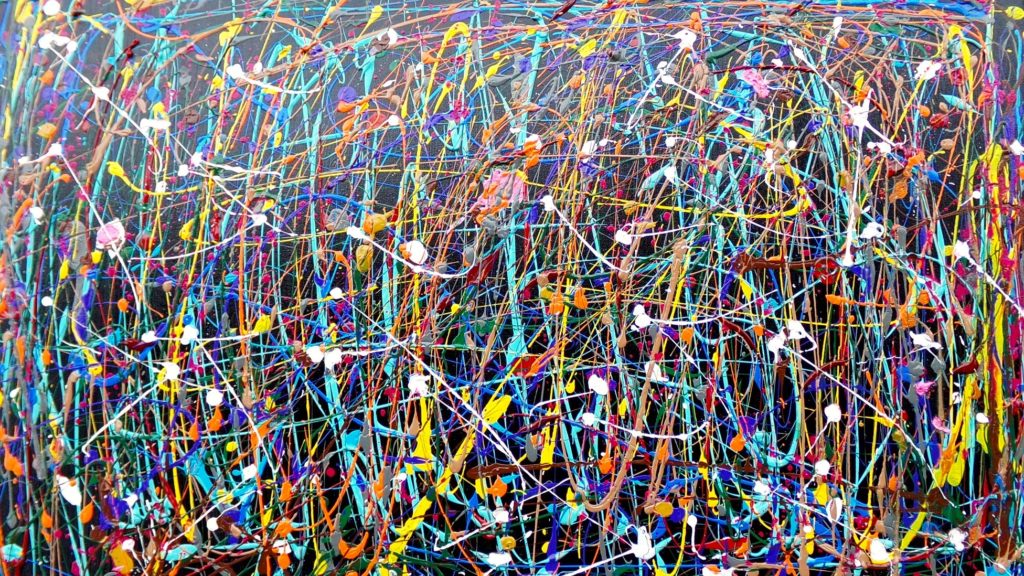 Linda Angelina Stevens, AKA Brenda Archie-Whiddon, is an American abstract artist, author, poet, and screenwriter. She has always enjoyed an active imagination, which she uses in all of her work. Prior to accepting her calling as an abstract artist, she worked as a procurement specialist for Lockheed Martin at NASA Shared Service Center on the campus of NASA John C. Stennis Space Center. Health issues forced her into an early retirement in 2012. She earned her MBA from Webster University and her undergraduate degree in Biology and Mathematics from the University of Mobile. She has traveled to over twenty-seven countries during her early years.
In 2010, Linda took up abstract art. She goes by the alias L.A. Stevens and Angelina Stevens for art exhibitions and in her writings. She delights in painting in acrylic, and oils and watercolors, and she paints on canvas and wood. Her "Confusion" exhibition is inspired by the works of her favorite artist, Jackson Pollock. The paintings in the Confusion exhibition are a respectful nod to one of the paintings of Jackson Pollock, titled Blue Poles: Number 11, 1952.
Poverty, racism, abduction, rape, and war are the fuels that ignite the flames of inspiration that motivates this self-taught artist. Her emotional state – past, present, and future – are poured out into her art. More than one viewer has stated that they see people in her paintings, so does she. However, she leaves you to make your own interpretation of what you see.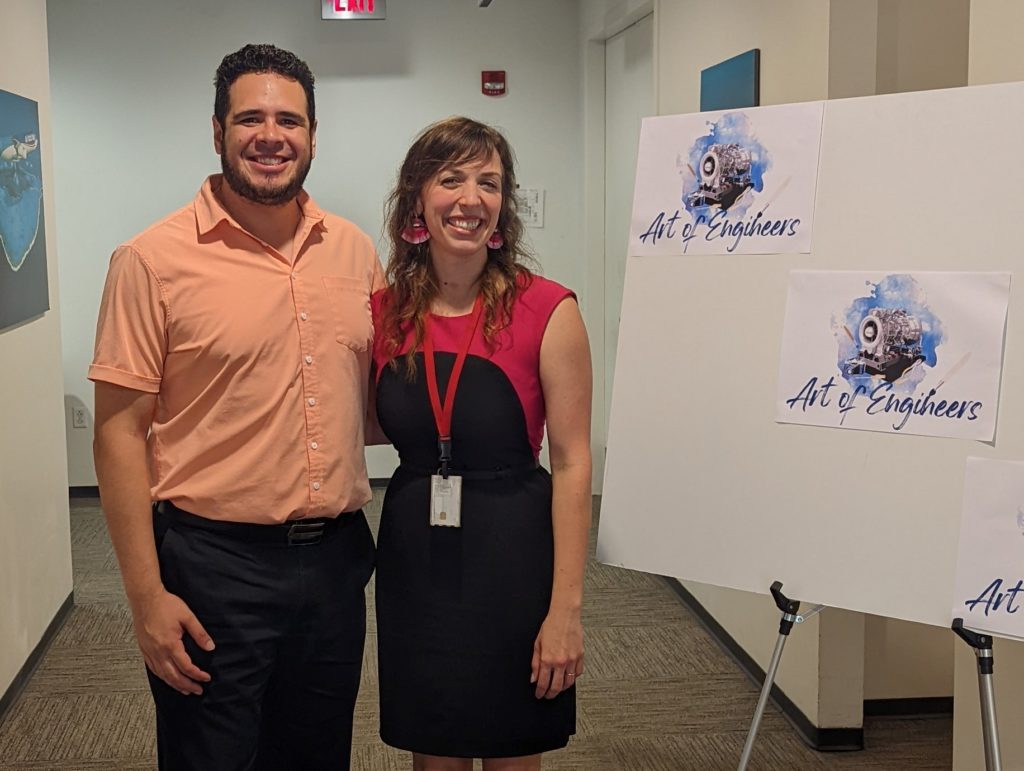 The Airbus Art of Engineers is a competition and exhibition which takes place each year at their Mobile, Alabama facility. Airbus employees are encouraged to participate by bringing in works of art to be put on display, shared, and judged by an area art professional. The 2022 winners, selected by MAC's Executive Director, will each have works on display in the gallery for the month of October.
The Artys is an annual awards program that celebrates the important contributions that individuals, groups, and businesses make to the Mobile cultural community. Finalists have been announced in the remaining nine award categories, with winners to be announced live at the event.
Artys attendees will enjoy a night of celebration, complete with food, drinks and entertainment in many forms. A jazz trio comprised of John Milham, Chris Spies, and Chris Severin will play, with performances by Mobile Opera and Joe Jefferson Players throughout the ceremony.