View our current and past gallery exhibitions below.
Mobile Arts Council coordinates monthly exhibitions in its gallery space at 318 Dauphin St., mostly emphasizing work by professional and amateur artists who live (or have lived) in the Mobile Bay area. Shows focus on work by students, emerging artists, artists not represented in a gallery, and/or established regional artists. The gallery features three exhibition spaces: the Skinny Gallery, the Danielle Juzan Gallery, and the Small Room. Exhibitions are usually displayed from the first Monday of the month through the last Friday. The public is invited to meet the artists from 6 until 9 PM on the second Friday of each month during the LoDa ArtWalk. The offices are open Monday through Friday, 9 AM to 5 PM and usually on Saturday mornings when the Market in the Park is active. Artists may submit a proposal for consideration.
To sponsor an exhibition, please see our Sponsorship Information.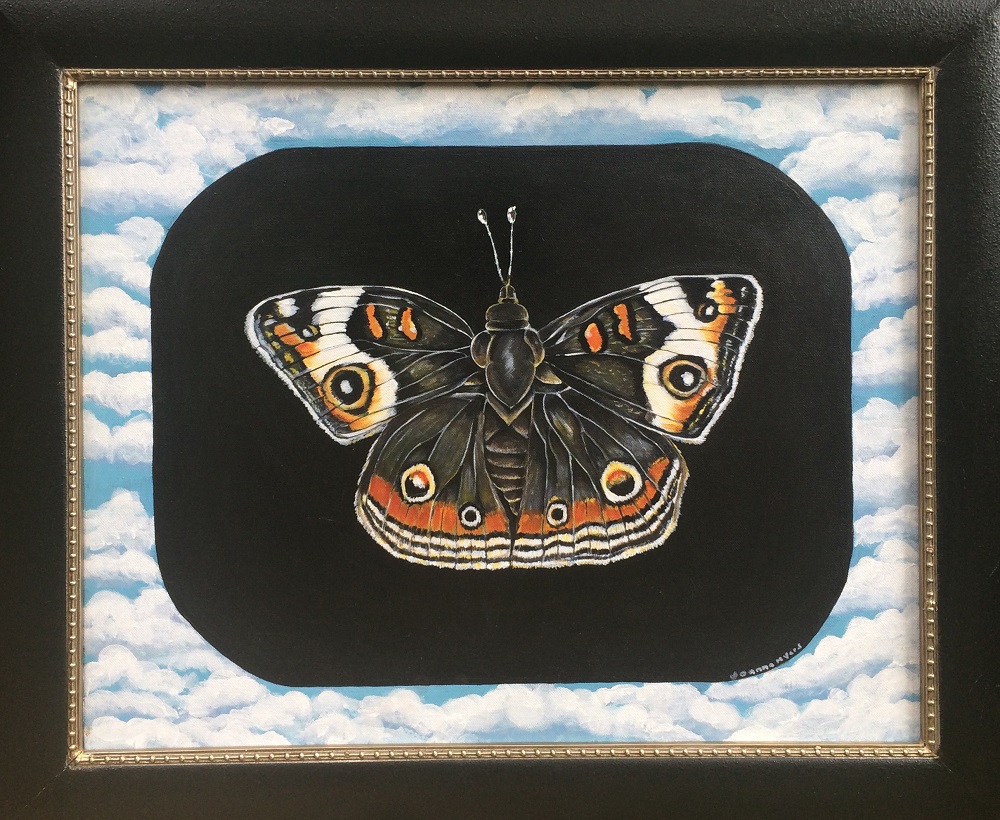 Dates: January 4th – 30th, 2019
This January, MAC's galleries will feature the "Women Veterans Project," a collection of portrait photography and stories by Pam Kuhn, in the Skinny Gallery; a new photography series by Jeremy A. Wolff in the Danielle Juzan Gallery; and "Nature's Masterpiece," an exhibition of butterfly paintings by Joanna Myers, in the Small Room.
Pam Khun's obsession is photography. She grew up in New Jersey, and after graduating college, she spent some time in Arizona working with Native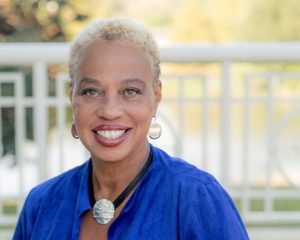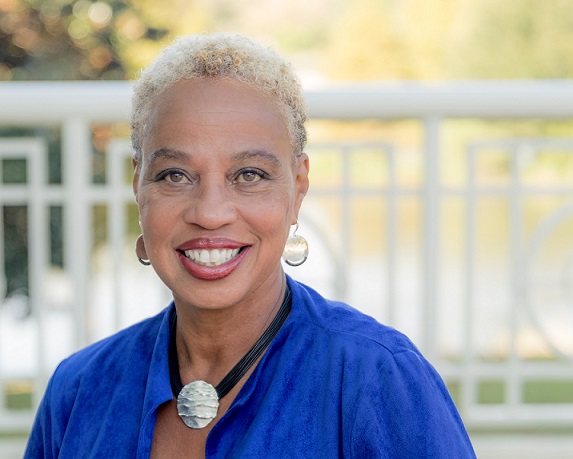 Americans.  She joined the Coast Guard in 1993, and was transferred to Mobile in 2003. She retired in 2012 and started my own photography business. She initiated the Women Veterans Project in 2018, and says that it's been a life changing experience, and is planning to carry on the project well through 2019.
"There is an enduring perception that there aren't many women veterans in our country. We are invisible, obscured and sometimes ignored. Did you know there are over 2 million women veterans in our country? We are young, middle aged, and mature; Black, White, Hispanic, and Asian; single, married, divorced, and widowed. Some of us are mothers and grandmothers, others are childless.  We are teachers, doctors, truck drivers, supervisors, coaches, caretakers and stay-at-home Moms.  I'd like my portraits to highlight the diversity of women veterans, and hopefully dispel some of the stereotypical ideas of women who serve in the military." – Pam Khun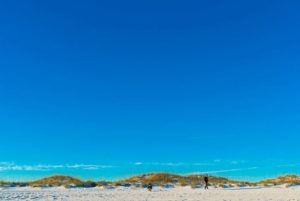 Jeremy Wolff is a native Mobilian, an entertainment entrepreneur, and a professional photographer. He shoots concerts, other entertainment, and finds time to shoot and create his own original art work, which will be on display in our gallery this month. Wolff's exhibition is almost all landscape photography, and some of his pieces are fairly abstract. His works ranges from blurred night scenes to clear days at the beach, which reflects the photographer's lifestyle – staying very in touch with nature, but also of urban nightlife. His compositions are thoughtfully balanced and make clever use of line and negative space.
Joanna Myers began the journey of Nature's Masterpiece during a difficult time in her life.  According to Joanna, "As I completed the series, I became aware of how our lives are much like the butterfly.  We enter this world naïve and, like a caterpillar, we bump along. Eventually, we find ourselves surrounded by challenges, as though trapped in a cocoon. Finally, we emerge stronger and wiser from our experiences, like a butterfly." This series of paintings shows the painter's love of old-world style with vivid color and depth, but with a touch of simple surrealism.
MAC's exhibitions will hang from January 3rd – 30th, with a special reception from 6 – 9 p.m. on LoDa ArtWalk night, January 11th. Gallery hours are 9 a.m. – 4 p.m. on weekdays.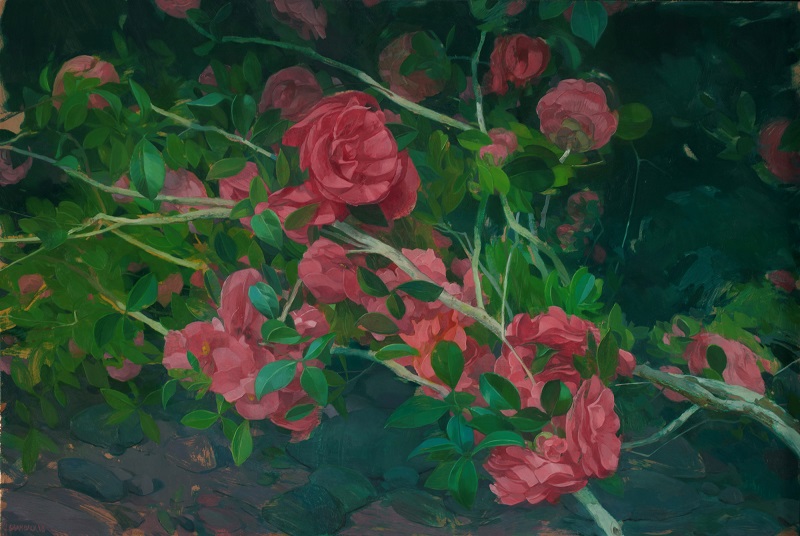 Dates: December 4th – 21st, 2018
This December at MAC, see an assortment of flora recreated by Mobile's botanical artists; take a trip down the Gulf Coast with watercolorist Herb Willey; and enjoy a collecton of landscapes in oils by Ben Shamback.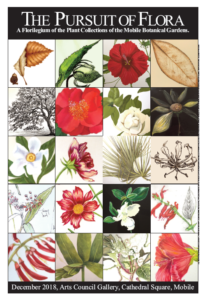 The Mobile Botanical Gardens is a unique treasure, home to one of the last remaining stands of longleaf pines in Mobile as well as hundreds of plants native to coastal Alabama. As such, it serves as prime inspiration for local artists and botanists alike. The Coastal Alabama Botanical Artists' Circle and the MBG Botanical Sketch Club have combined efforts to create a florilegium of the Garden's plant collection, which will be on display in the Danielle Juzan Gallery this month.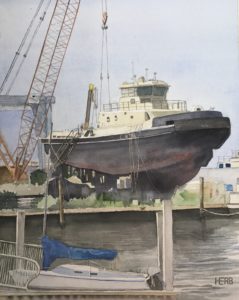 For decades, artist Herb Willey has found his inspiration along the Gulf of Mexico. A native of Florida, his work in recent years has taken him along the coasts of Louisiana, Mississippi, and Alabama as well. Willey paints everyday scenes and common people – fishermen, beachcombers, birdwatchers – and creates a narrative with his paintings. He seeks to invoke in the viewer the emotions that he felt while observing the scene himself, inspiring you to give each of his paintings a close look.
With his masterful use of oils, local artist Ben Shamback intends to tell a visual story about "the pictorial spaces, places, and ideas for which there are no words." In his exhibit this month in MAC's Small Room, Shamback has broadened his subject matter from still life to include landscapes, inspired by his enjoyment of painting plein air.
The exhibitions will hang December 3rd – 21st. Gallery hours are 9 a.m. – 4 p.m. on weekdays, with a special reception on Sunday, November 9th from 5 – 7 p.m. and on ArtWalk night, Friday, December 14th, 6 – 9 p.m. The gallery will be closed for the Holidays December 24th – January 1st.
The Artys is an annual awards program that celebrates the important contributions that individuals, groups, and businesses make to the Mobile cultural community. Finalists have been announced in the remaining nine award categories, with winners to be announced live at the event.
Artys attendees will enjoy a night of celebration, complete with food, drinks and entertainment in many forms. A jazz trio comprised of John Milham, Chris Spies, and Chris Severin will play, with performances by Mobile Opera and Joe Jefferson Players throughout the ceremony.