Each month, our community gallery features new exhibitions of original works created by local and regional artists in our Gallery @ Room 1927, located at 6 South Joachim Street (next door to the Saenger Theatre). The gallery is open Tuesday through Friday from 10 a.m. to 4 p.m. Any artists are eligible and may submit a proposal for consideration. Exhibitions are usually displayed from the first Monday of the month through the last Friday.
Now, those exhibitions can be viewed here online, in addition to unique arts and crafts created by MAC's artist members that are available for purchase. The new MAC Virtual Gallery serves our mission by providing patrons the opportunity to support local artists of all mediums and skill levels from beyond the walls of the Gallery @ Room 1927. Be sure to visit monthly for new art pieces, tickets to MAC events, and so much more!
Your patronage of the arts grows Mobile's collective cultural footprint in a number of ways. It allows MAC to continue hosting exhibitions and artist workshops, award grants to artists and arts organizations, and provide experiences that celebrate the historically heterogeneous culture that makes Mobile so vibrant!
Join us on the second Friday of each month during LoDa ArtWalk for our exhibition receptions. Meet the artists, see their work in person, and create a personal connection with what is on display. Our gallery is open to the public Wednesdays - Fridays from 10 a.m. to 4 p.m. Masks and social distancing are required.
To sponsor an exhibition, please see our Sponsorship Information.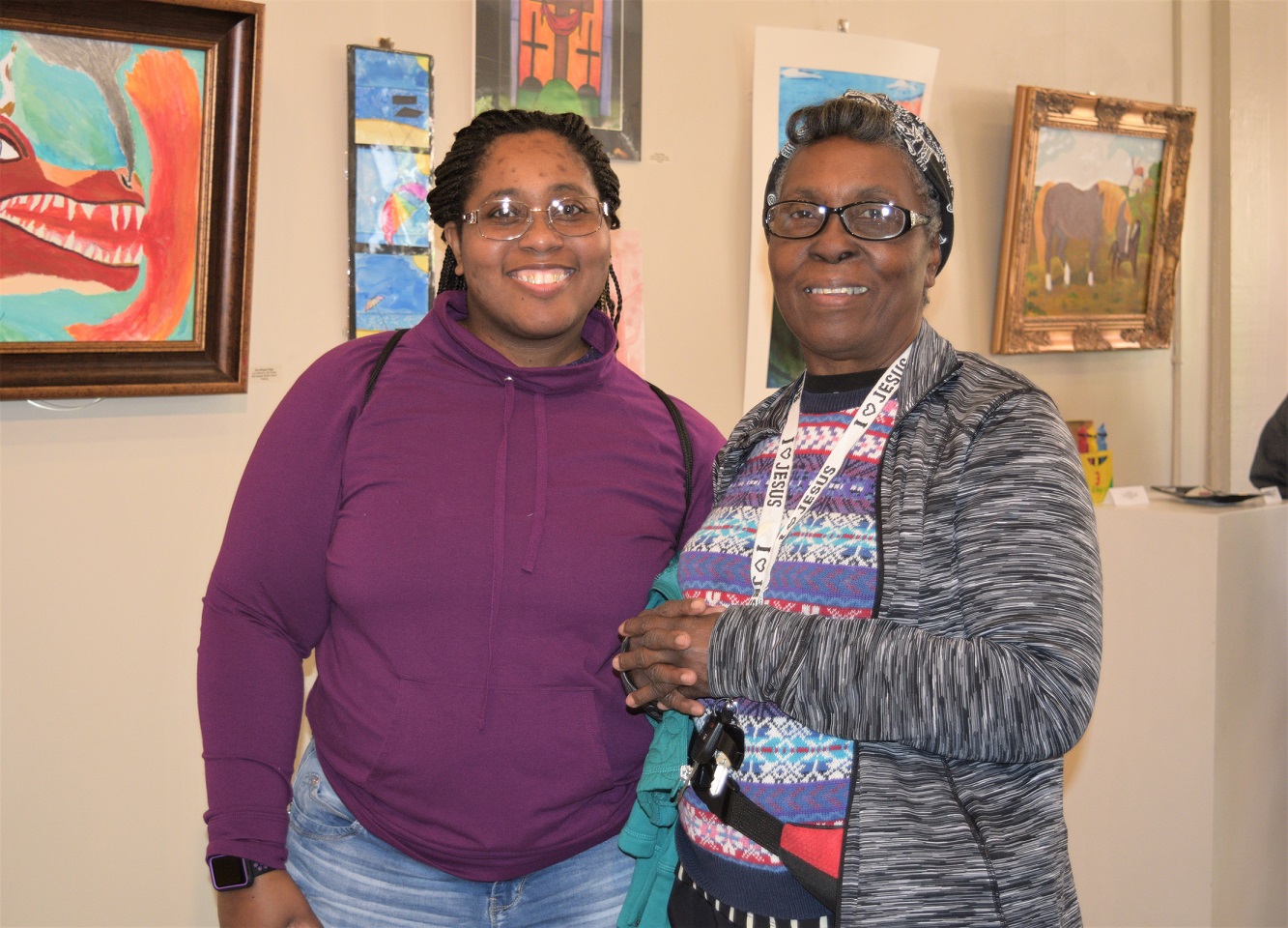 The Mobile Arts Council is now accepting entries for the 2021 District 1 Visual Arts Achievement Program and Young at Art! For the first time, this year's program will take place virtually AND in person – teachers and students are not required to participate in person to be eligible to compete. Those eligible for District 1 include public and private schools Baldwin, Clarke, Conecuh, Escambia, Mobile, Monroe, and Washington counties. Every student who receives a District Award will be recognized in the State Awards from the Alabama State Council on the Arts online. All entries, in person and virtual, must be submitted online. Private studios are not eligible to submit work. Entry categories include painting, drawing, mixed media, 3-D/craft, photography, printmaking, and computer images.
The Visual Arts Achievement Program provides opportunities for students in grades 6 through 12 to be recognized for their contributions to the visual arts at the local and state levels. View the statewide schedule, including scholarship opportunities for students (portfolios due on March 1st) on ASCA's website here. The District 1 juried exhibition will hang from February 5th to February 26th, and will also be displayed on our Virtual Gallery online..
Concurrently, Young at Art is for 5th grade students and below and not included in the juried competition. These entries must be equipped to hang (with a wire, sawtooth hanger, contact strips, or some other way that does not stick out of the top of the artwork). Unlike VAAP, this show is also open to private lesson teachers.
Contact Sydney Cramer at scramer@mobilearts.org or 251-432-9796 for more information. Gallery hours are 10 a.m. to 4 p.m., Wednesday – Friday.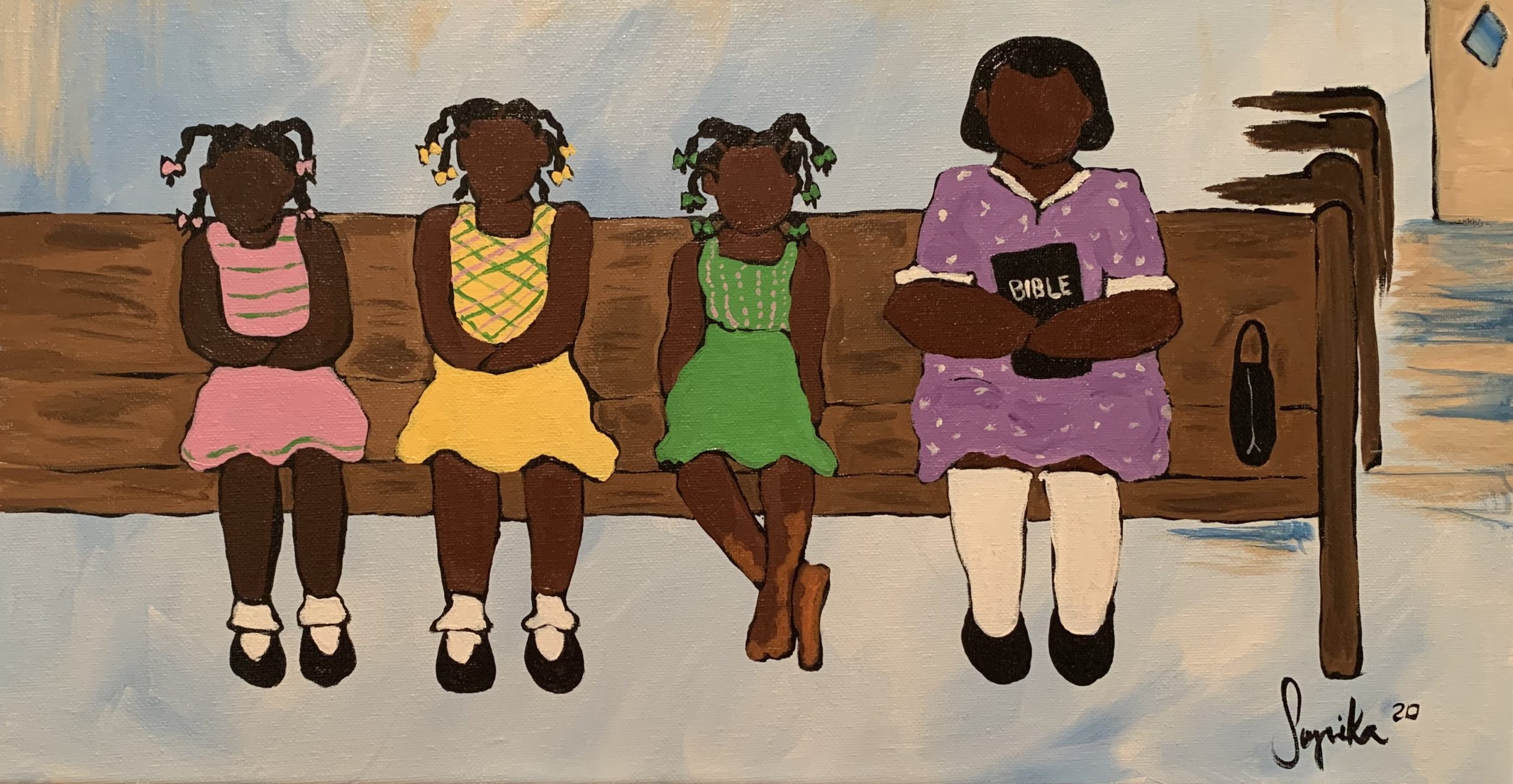 The Mobile Arts Council recognizes that Black artists have been historically underrepresented in the Visual Arts field. During Black History Month this February, we extended an invitation for any Mobile-based Black artists 18+ (no MAC membership required) to be featured in MAC's Gallery @ Room 1927 and/or in our Virtual Gallery online. Featured painting by Soynika Edwards-Bush.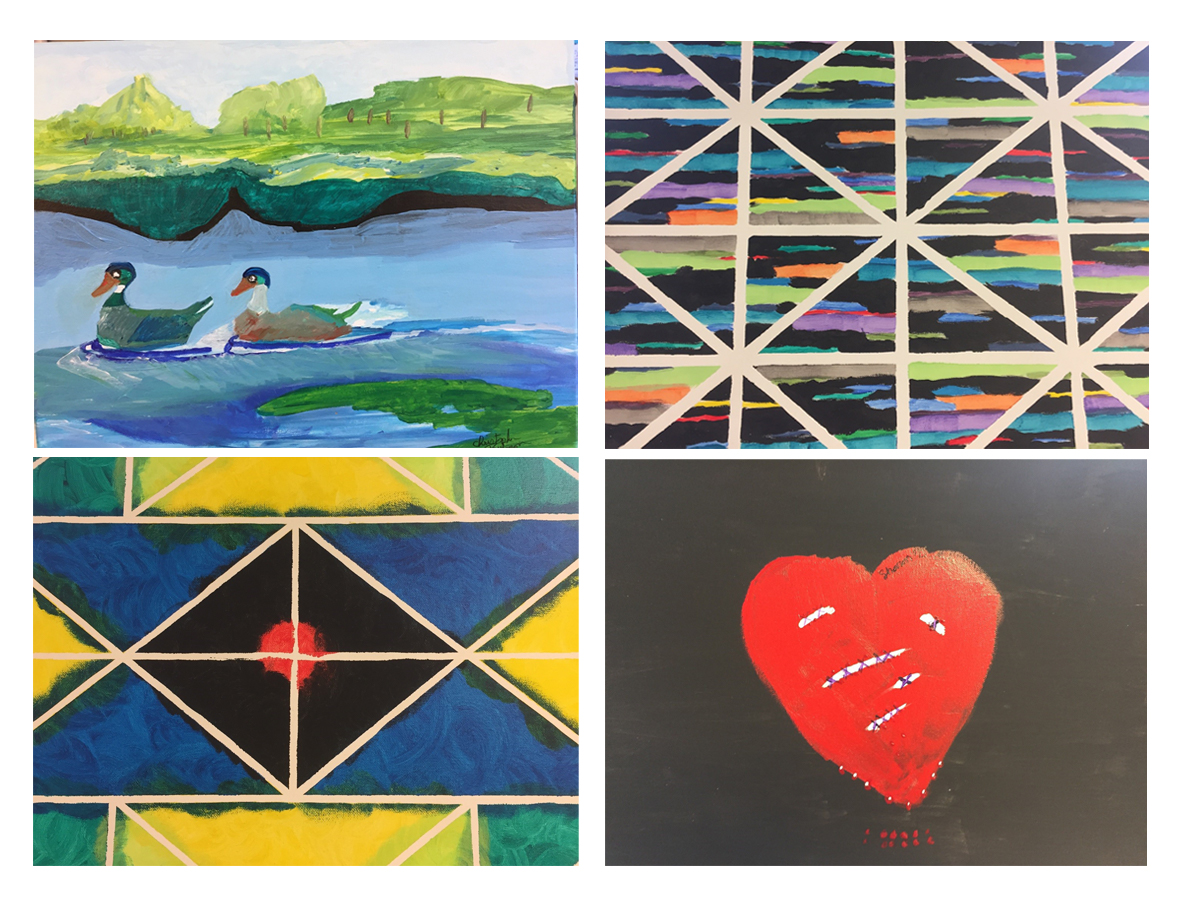 This October, see Mobile Art Association Annual Fall Show, Guy Marcinkowski's environmental abstractions exhibition titled Super Natural, and a collection of paintings by SOMI Club members.
Mobile Art Association is an organization of working artists, students, and supporters of the visual arts. Annually, they exhibit a juried and judged Annual Fall Show. The show is open to both their members and non-members. The 2019 judge will be Bill Thompson. There are multiple cash prizes including $500 for Best in Show, $250 for second place, and $100 for the third place winner. The Exhibit Chair is Nancy Barry. The Exhibit Co-Chairs are Trey Oliver and Roxann Dyess.
Super Nature, the Environmental Abstractions exhibition, is a 2 year personal journey of Guy Marcinkowski reinventing the conventional ideas of landscape and seascape art. For this exhibit, Guy worked with different substrates, such as tin, drift wood, ply wood, cotton sheets, and canvas. Each substrate reacted differently to the applied mediums seeming to paint themselves.
Guy has never been a landscape fan. He was always attracted to stylized figurative portraits and graphic abstract art. Wanting to push himself, he poured over books of artists whom he perceived to be the best at the craft of landscape painting. Ultimately, this endeavor changed the way he views the environment.
SOMI stands for Survivors of Mental Illness. The club consists of a diverse group of people who live with mental illness. They come together to socialize, relax and participate in activities such painting and adult coloring. Sixteen members will be showing an eclectic collection of painting this October.
Gallery hours at Room 1927 are 10 a.m. to 4 p.m. on Tuesdays – Fridays. The exhibitions will hang from October 3rd through the 29th , with a special reception from 6 p.m. to 9 p.m. on Friday, October 11th, LoDa ArtWalk night.
The Artys is an annual awards program that celebrates the important contributions that individuals, groups, and businesses make to the Mobile cultural community. Finalists have been announced in the remaining nine award categories, with winners to be announced live at the event.
Artys attendees will enjoy a night of celebration, complete with food, drinks and entertainment in many forms. A jazz trio comprised of John Milham, Chris Spies, and Chris Severin will play, with performances by Mobile Opera and Joe Jefferson Players throughout the ceremony.