View our current and past gallery exhibitions below.
Mobile Arts Council coordinates monthly exhibitions in its gallery space at 318 Dauphin St., mostly emphasizing work by professional and amateur artists who live (or have lived) in the Mobile Bay area. Shows focus on work by students, emerging artists, artists not represented in a gallery, and/or established regional artists. The gallery features three exhibition spaces: the Skinny Gallery, the Danielle Juzan Gallery, and the Small Room. Exhibitions are usually displayed from the first Monday of the month through the last Friday. The public is invited to meet the artists from 6 until 9 PM on the second Friday of each month during the LoDa ArtWalk. The offices are open Monday through Friday, 9 AM to 5 PM and usually on Saturday mornings when the Market in the Park is active. Artists may submit a proposal for consideration.
To sponsor an exhibition, please see our Sponsorship Information.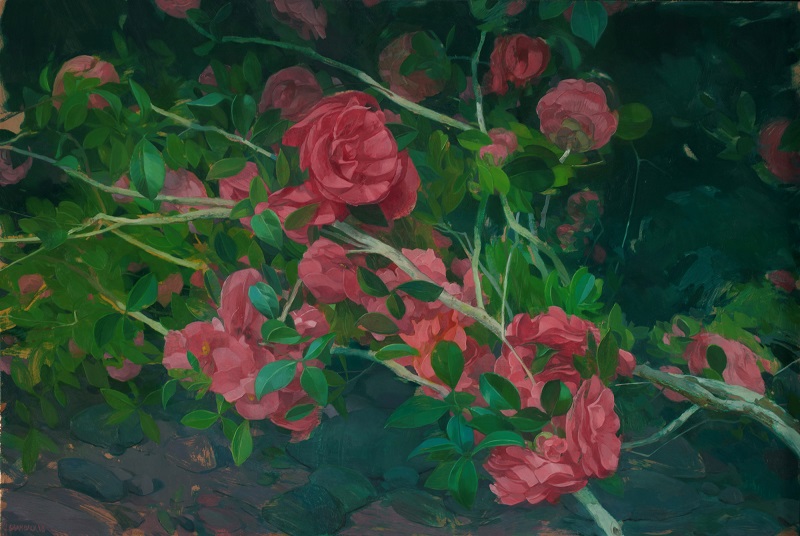 Dates: December 4th – 21st, 2018
This December at MAC, see an assortment of flora recreated by Mobile's botanical artists; take a trip down the Gulf Coast with watercolorist Herb Willey; and enjoy a collecton of landscapes in oils by Ben Shamback.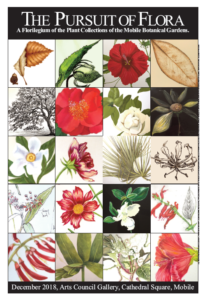 The Mobile Botanical Gardens is a unique treasure, home to one of the last remaining stands of longleaf pines in Mobile as well as hundreds of plants native to coastal Alabama. As such, it serves as prime inspiration for local artists and botanists alike. The Coastal Alabama Botanical Artists' Circle and the MBG Botanical Sketch Club have combined efforts to create a florilegium of the Garden's plant collection, which will be on display in the Danielle Juzan Gallery this month.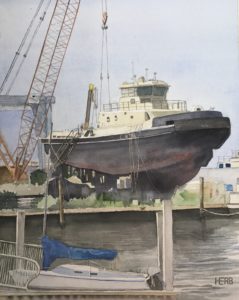 For decades, artist Herb Willey has found his inspiration along the Gulf of Mexico. A native of Florida, his work in recent years has taken him along the coasts of Louisiana, Mississippi, and Alabama as well. Willey paints everyday scenes and common people – fishermen, beachcombers, birdwatchers – and creates a narrative with his paintings. He seeks to invoke in the viewer the emotions that he felt while observing the scene himself, inspiring you to give each of his paintings a close look.
With his masterful use of oils, local artist Ben Shamback intends to tell a visual story about "the pictorial spaces, places, and ideas for which there are no words." In his exhibit this month in MAC's Small Room, Shamback has broadened his subject matter from still life to include landscapes, inspired by his enjoyment of painting plein air.
The exhibitions will hang December 3rd – 21st. Gallery hours are 9 a.m. – 4 p.m. on weekdays, with a special reception on Sunday, November 9th from 5 – 7 p.m. and on ArtWalk night, Friday, December 14th, 6 – 9 p.m. The gallery will be closed for the Holidays December 24th – January 1st.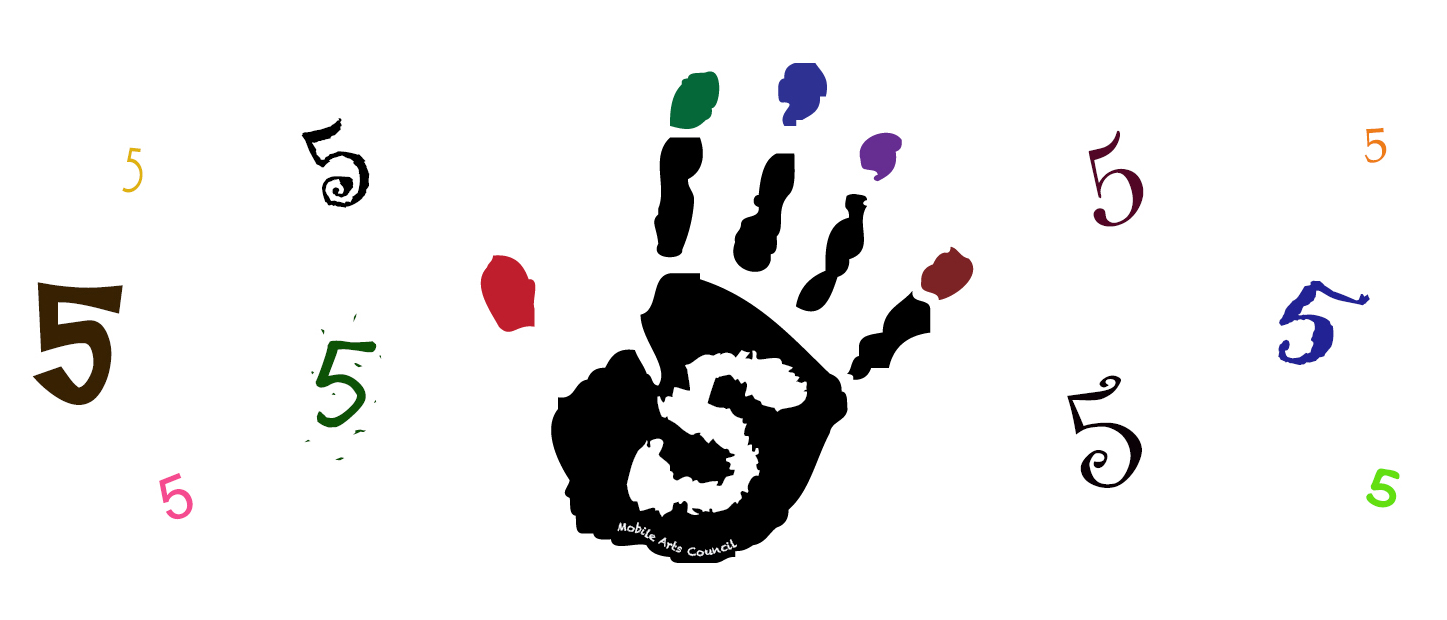 Dates: April 1-27, 2018
"5" is a juried exhibition of work by students at the area's five colleges and universities, sponsored every other year by Mobile Arts Council (MAC). Entry was open to any student – not only students studying art – enrolled during any part of the 2017 -2018 academic year at Bishop State Community College, Coastal Alabama Community College, Spring Hill College, theUniversity of Mobile, or the The University of South Alabama.
From the 90 works submitted, Judge Wendy DesChene chose 60 pieces by 34 artists: 3 from Bishop State Community College, 10 from Coastal Alabama Community College, 6 from Spring Hill College, 3 from the University of Mobile, and 12 from the University of South Alabama.
The exhibition will hang in our galleries from Monday, April 2 through Friday, April 27, with a reception and awards ceremony during the LoDa ArtWalk on Friday, April 13 between 6 – 9 PM. Prizes (including cash and gift certificates) will be awarded the evening of the reception. Our gallery hours are 9 AM – 5 PM on weekdays, as well as weekends during SouthSounds Arts and Crafts Market and the Market in the Park hours.
We want to thank Ashland Gallery, the Mobile Art Association, and Hampton Inn & Suites Downtown Mobile Historic District for sponsoring the 2018 exhibition.
The Artys is an annual awards program that celebrates the important contributions that individuals, groups, and businesses make to the Mobile cultural community. Finalists have been announced in the remaining nine award categories, with winners to be announced live at the event.
Artys attendees will enjoy a night of celebration, complete with food, drinks and entertainment in many forms. A jazz trio comprised of John Milham, Chris Spies, and Chris Severin will play, with performances by Mobile Opera and Joe Jefferson Players throughout the ceremony.