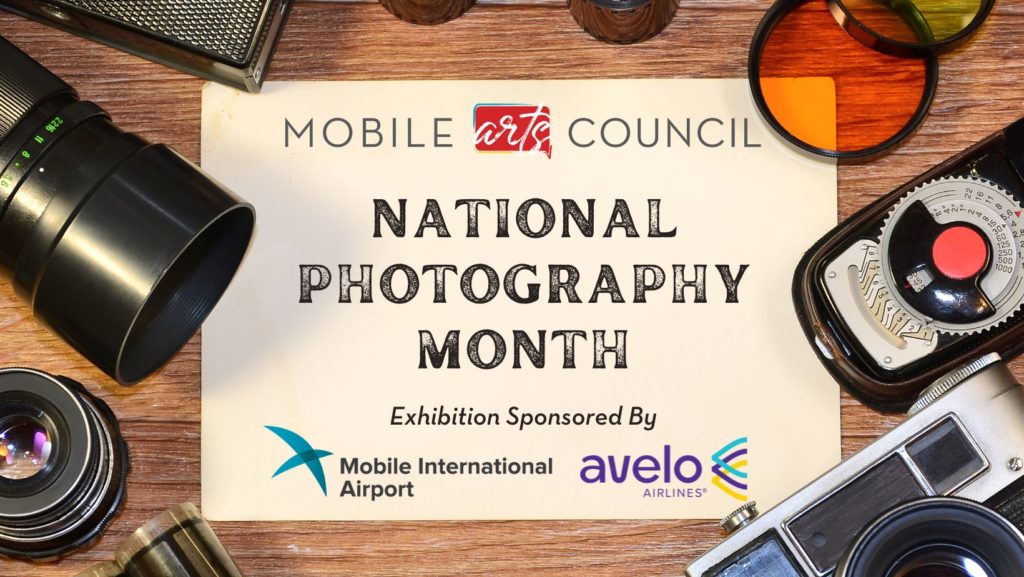 May Exhibitions: National Photography Month Exhibition
Stop by MAC's Gallery @ Room 1927 from May 6th until May 30th to see our National Photography Month community exhibition, featuring 30+ area photographers! Subject matter and mediums range from studio portraits and landscape photography to silver gelatin prints and cyanotypes. Gallery hours are 11 a.m. – 5 p.m. on Tuesdays – Fridays and 11 a.m. – 2 p.m. on Saturdays. We will stay open until 9 p.m. on ArtWalk night, May 12th!
Participating photographers include: Angela Montgomery, Anna Cherry, Barbara Spafford, Cheryl Nicholls, Chris Bryant, Daniel Domenzain, E J Wright, Frank Lee Roberts, Guy Llewellyn, Gwen Ainsworth, Hallie Zimlich, Jacquelyn Burns, Joe Sims, Julie Andel, Katherine Anne Robertson, Kim Lovvorn, L.A. Alston, Laurie Schaerer, Leonardo Ferreira, Magen Pierce, Matt O'Brien, Micah Mermilliod, Michael A. Smith, Mike Carmichael, Mike Kittrell, Nikki Shaw, Ransom Phelps, Stephanie Zaputil, Stevye Murray, Walter Dedrick, and Yancey Leeth.
This month's exhibition is sponsored by Avelo Airlines and Mobile International Airport. Stop by and see their booth along with our vendors during LODA Artwalk on May 12th – they will be giving away two round-trip tickets to Orlando!