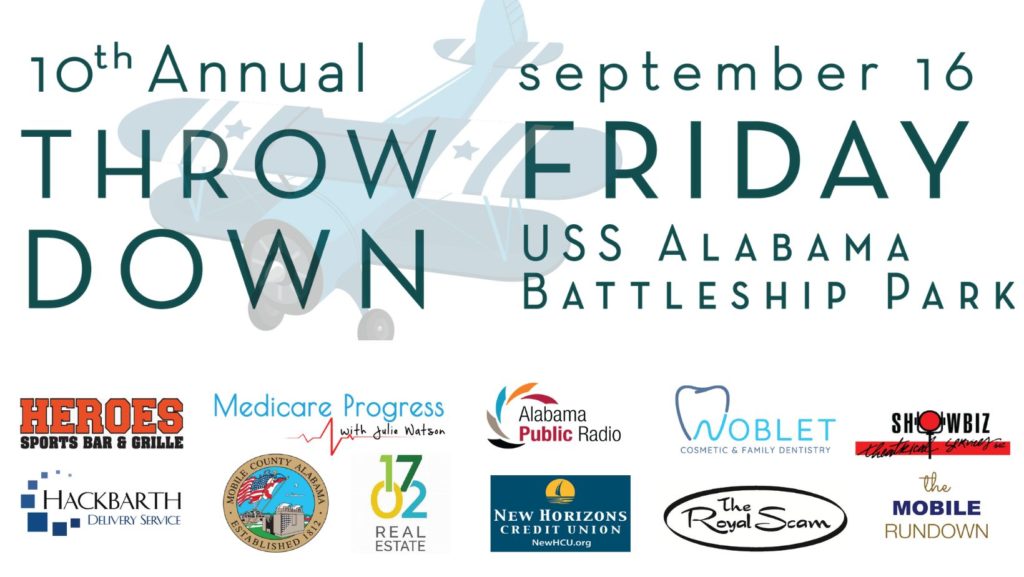 In its 10th year, The Throwdown is the Mobile Arts Council's (MAC's) largest annual fundraiser. Whether you are an arts enthusiast or just enjoy a great time, this event has it all!
The Throwdown consists of a live art competition between five of Mobile's finest local artists, an all-inclusive silent auction, live music, cold spirits, and delicious food. This year, artists John Halliday, Devontae Knight, Mayssam Iskandar, Christopher Murray, and Elizabeth Brooks will have 90 minutes to create an original piece of art while utilizing items from a mystery box. At the end of the evening, these one-of-a-kind works will be auctioned off, and the artist with the highest bid will take home the title of 2022 Throwdown champion. During the competition, attendees will enjoy music by Ryan Balthrop and catering by Heroes and the Royal Scam.
This year's event will take place on Friday, September 16th, from 6 until 9 p.m. at the USS Battleship's Medal of Honor Aircraft Pavilion. The silent auction will be available online at the beginning of September and close at the conclusion of the event. Tickets are $35 in advance and $40 the day of and can be purchased at https://event.gives/throwdown.
All proceeds will go towards MAC's mission: to enrich the quality of life in the Mobile area through increasing accessibility to the arts and promoting a vibrant cultural community. Thank you to our community sponsors: Hackbarth Delivery Service, 1702 Real Estate, Commissioner Connie Hudson, Heroes, The Royal Scam, New Horizons Credit Union, The Mobile Rundown, Alabama Public Radio, Medicare Progress, Showbiz Theatrical Services, and Noblet Dentistry. If you are interested in becoming a sponsor or donating towards the silent auction, please contact Angela Montgomery at amontgomery@mobilearts.org.