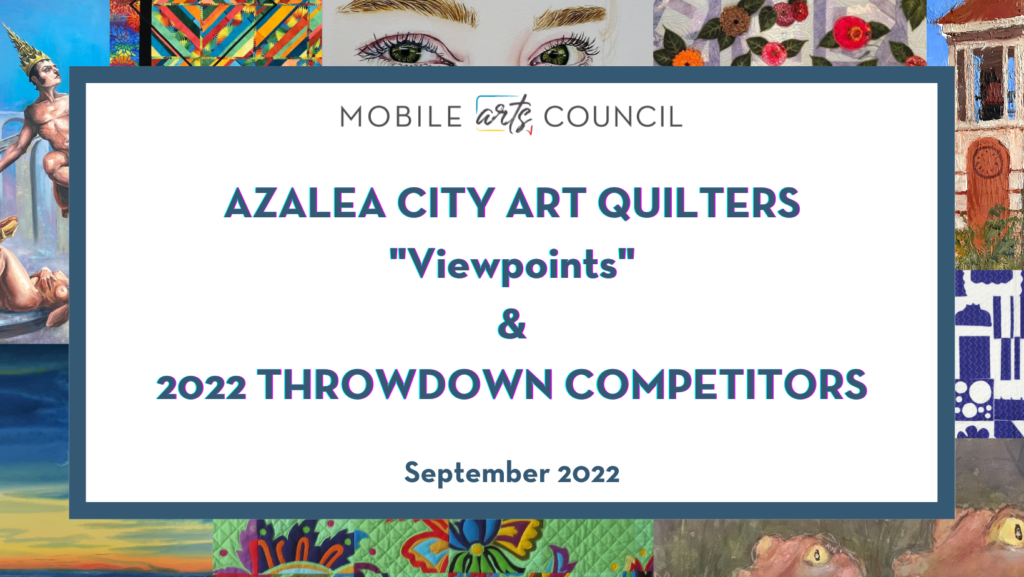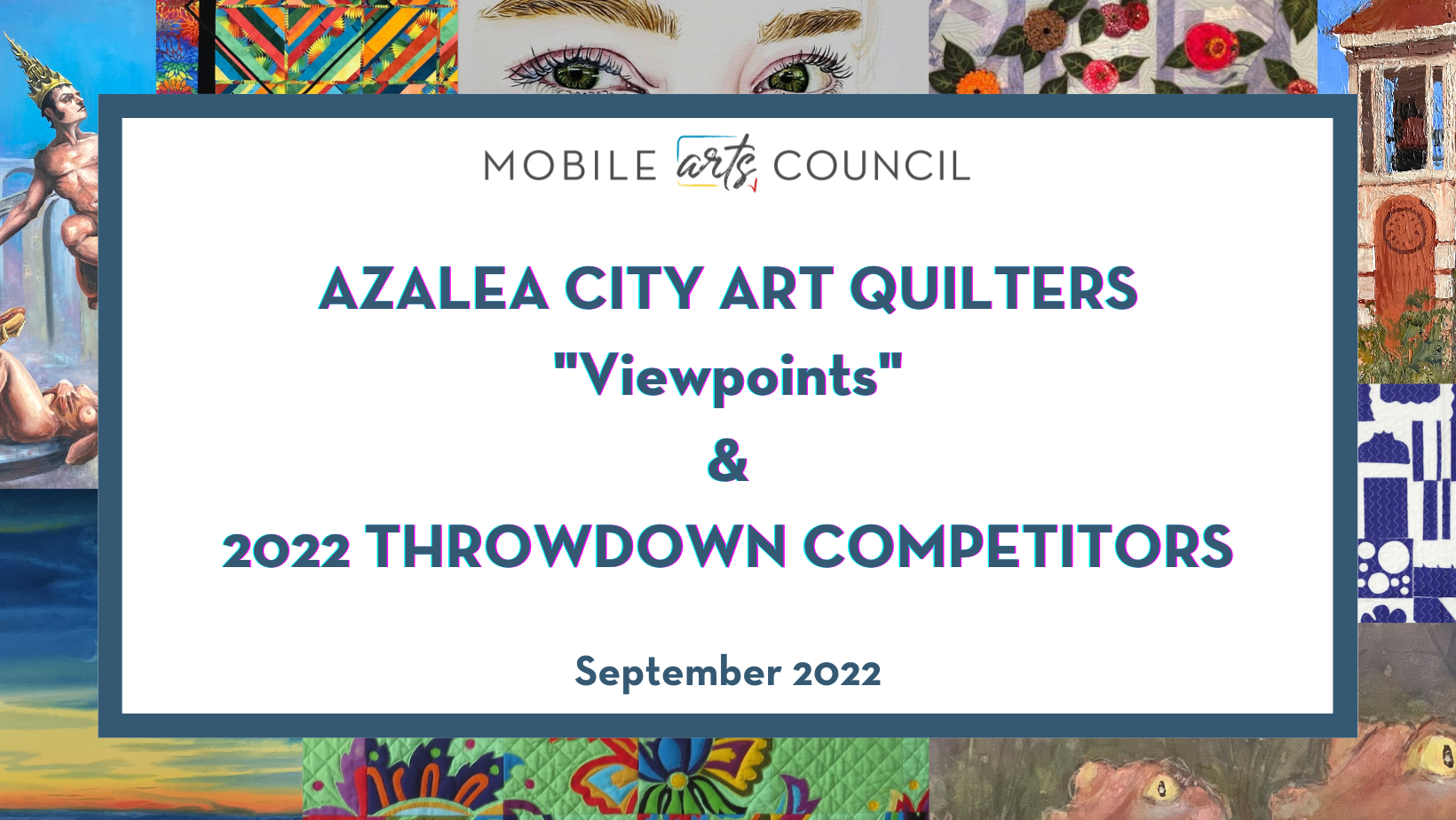 Azalea City Art Quilters & 2022 Throwdown Artists
This September, the Mobile Arts Council's Gallery @ Room 1927 is hosting two new exhibitions. Viewpoints by the Azalea City Art Quilters features works from over 10 different art quilt collections completed by the group since 2020. The 2022 Throwdown Artists features works from this year's 10th Annual Throwdown competitors – Mayssam Iskandar, John Halliday, Christopher Murray, Elizabeth Brooks, and Devontae Knight.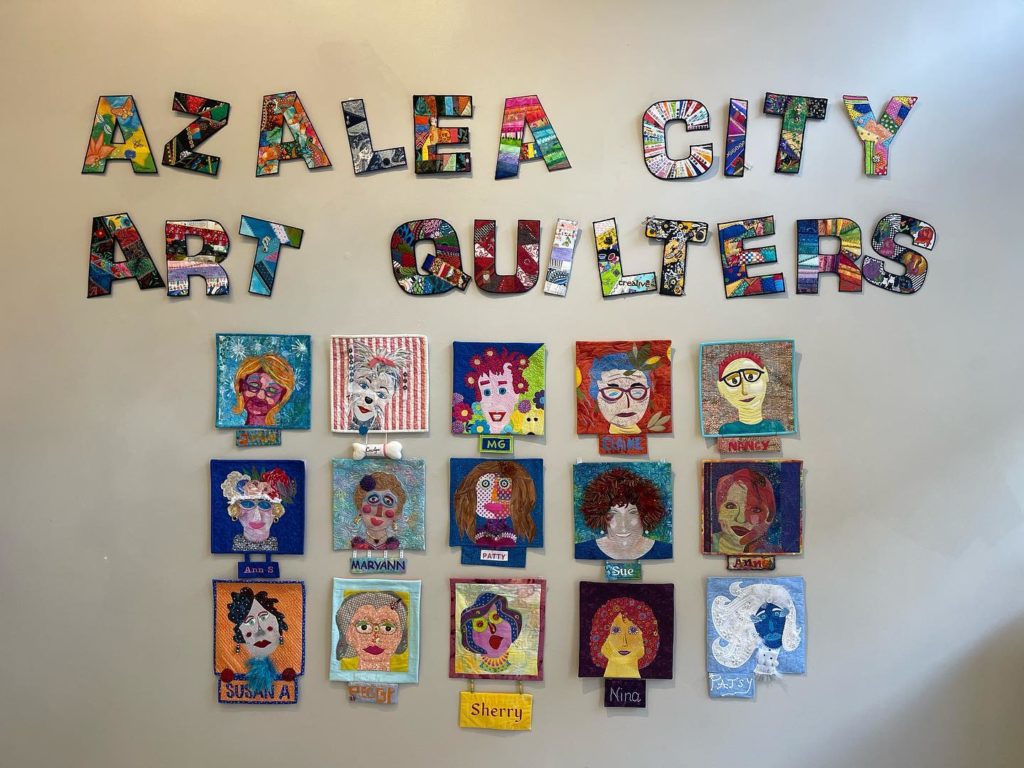 The Azalea City Art Quilters are a group of artists working in fabric, using quilting techniques to create original art quilts in a wide range of topics. They work on a number of projects every year ranging from large, collaborative quilts to smaller, individual ones. They use a variety of techniques and styles to create fun and unusual pieces. Employing a "no rules" philosophy, they enjoy expanding the viewer's idea of what a quilt is.

In its 10th year, The Throwdown is the Mobile Arts Council's largest annual fundraiser. Consisting partially of a live art competition, the five artists will have 90 minutes to create an original piece of art while utilizing items from a mystery box. At the end of the evening, these one-of-a-kind works will be auctioned off, and the artist with the highest bid will take home the title off 2022 Throwdown champion. In conjunction with this fundraiser, we are highlighting our competing artists in the gallery throughout the month.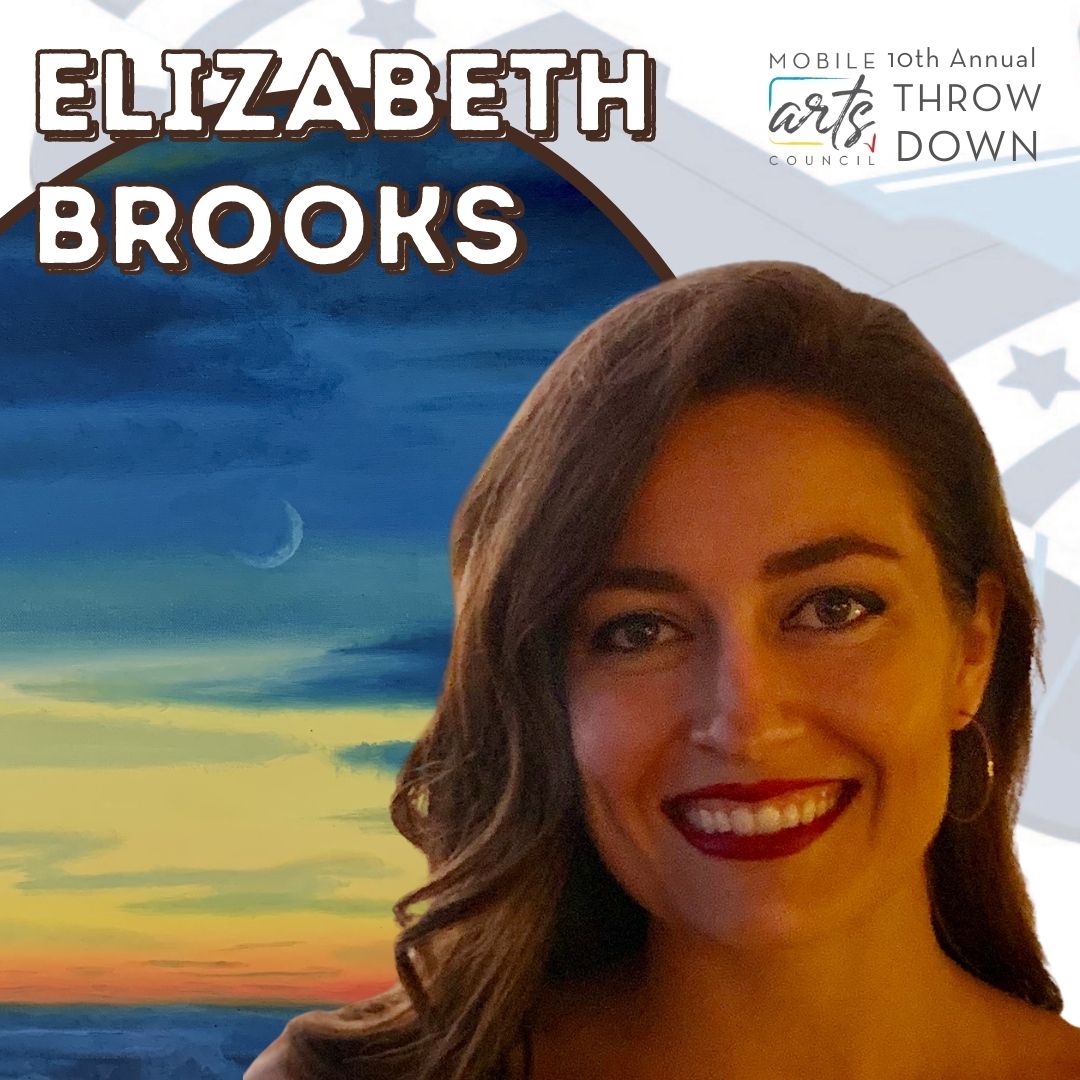 Both of these exhibitions will hang in the MAC Gallery @ Room 1927 through September 30th, 2022. Gallery hours are Tuesdays – Fridays from 11 a.m. to 5 p.m. and Saturdays from 11 a.m. to 2 p.m. The gallery will be closed for a private event on September 14th, 2022.