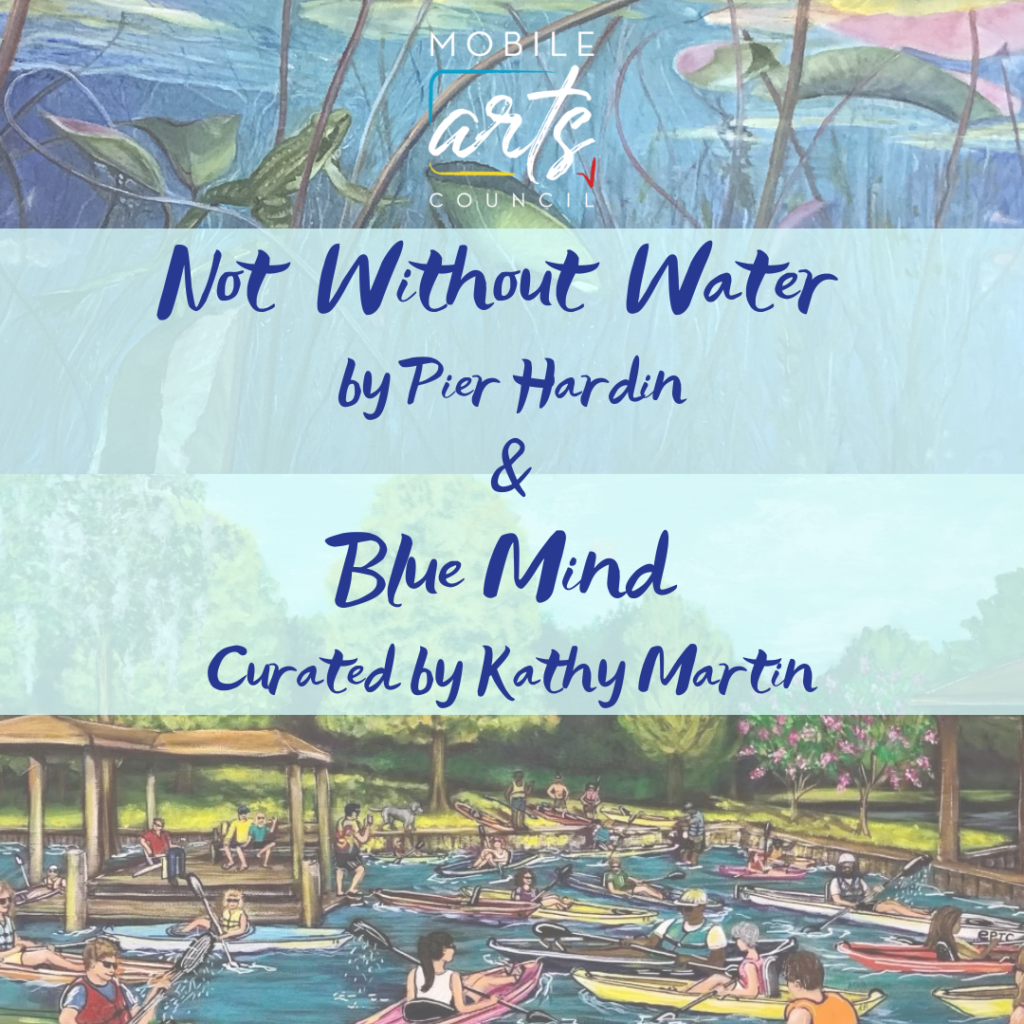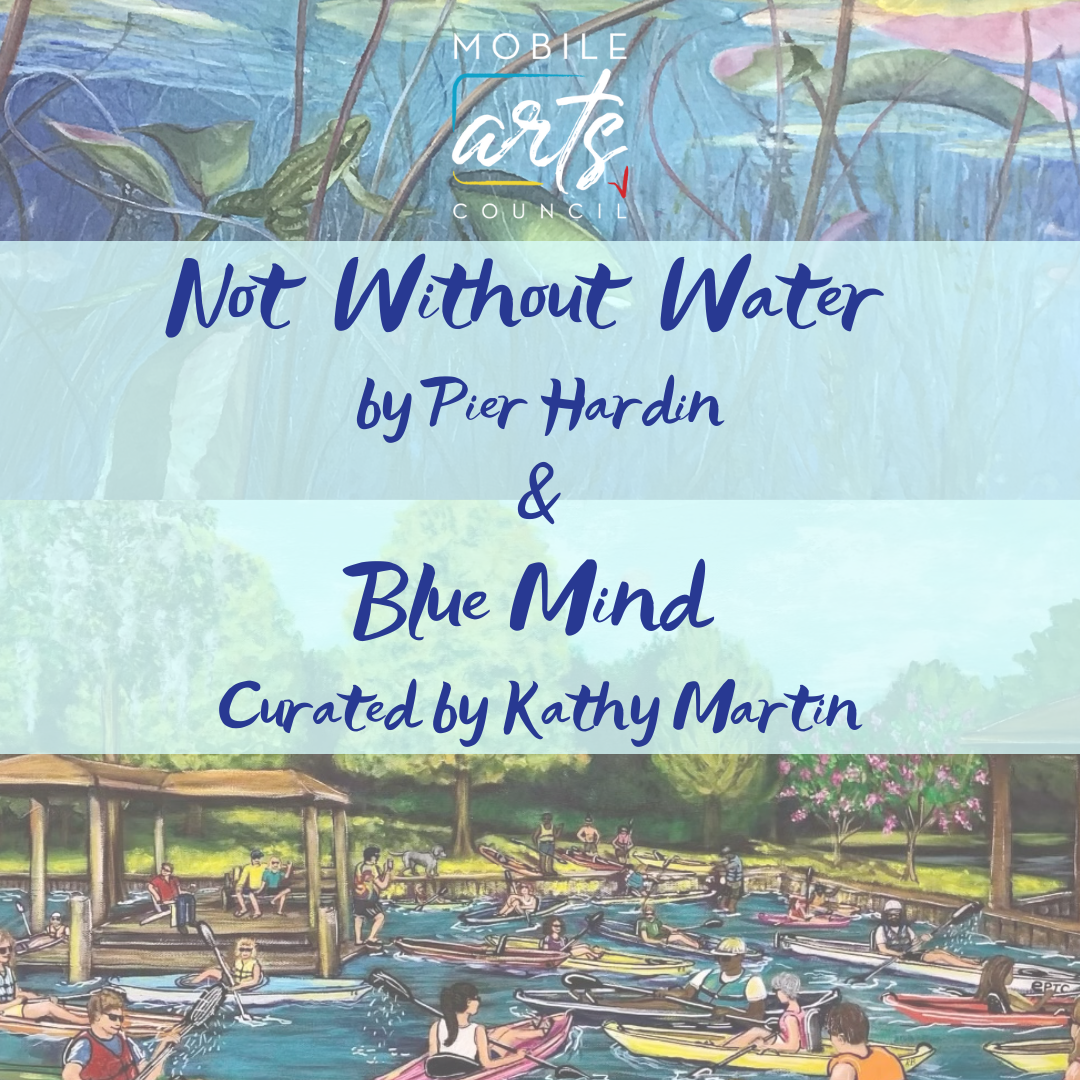 March Exhibitions: Not Without Water & Blue Mind
This March, MAC's Gallery @ Room 1927 will feature two exhibitions: "Not Without Water" by Pier Hardin and "Blue Mind" curated by Kathy Martin
Not Without Water depicts the environments that could not exist without water. Surreal and abstract forests, bog plants, cypress knees, swamps, mythical caves, carp, lily pads, insects, and frogs—water is their source of life, just as it is ours. Reflected clouds on a pond surface, a meandering stream that courses underground, a hollowed cave—all are evidence of water's complex and vital omnipresence. The recurring lines, shapes, and patterns observable in the plants and animals that thrive in or at water's edge define Pier Hardin's aesthetic sensibility, and hold her in thrall at the miraculous connectedness of nature. Pier's paintings tend to put the viewer closer to the subject, and often have no horizon lines in sight. This magnified tete-a-tete with a pitcher plant or a frog swimming to the surface of a pond often results in an intimate point of view. The bold colors she chooses express extremes of darkness and light, frequently lending a surreal or fantastical mood to the subject matter. She uses organic line and careful placement to move the viewer's eye intentionally about the compositions, just as water moves us with rhythm and fluidity. As a Mobilian, a proximity to water has profoundly shaped Pier's understanding of beauty and mystery. She hopes that her oils and watercolors reveal a reverence toward the biodiverse world of nature that exists in Mobile's estuary systems. These primordial places where tides meet streams continuously bind Pier in their spells.
"Life in us is like the water in the river." – Henry David Thoreau
"Blue Mind" is a term used by scientists to refer to the healing power of water and the benefits it has for emotional health and physical wellbeing. Evidence shows that being near, in, on, or under water can make you happier, more connected, and better at what you are doing. All the artists in this show live on the water, and are inspired by its presence in their daily lives. Whether it is the trickle of a stream, the crashing waves of the ocean, or a colorful sunset over the Chesapeake Bay, the sights and sounds of a body of water are woven into each of the creative minds of this group and influence their work in a powerful way. Participating artists include Jan Finn-Duffy, Janie Brown Johnson, Renee Wallace, JoAnn Cox, Susan Rouillier, Kathy Martin, Susan Downing-White, Janie Zetsch, and Anna-Marie Babington.
Contact Sydney Cramer at scramer@mobilearts.org or 251-432-9796 for more information. Gallery hours are 11 a.m. to 5 p.m., Tuesday – Friday and 11 a.m. to 2 p.m., Saturday. The gallery will be closed Saturday, March 18th.