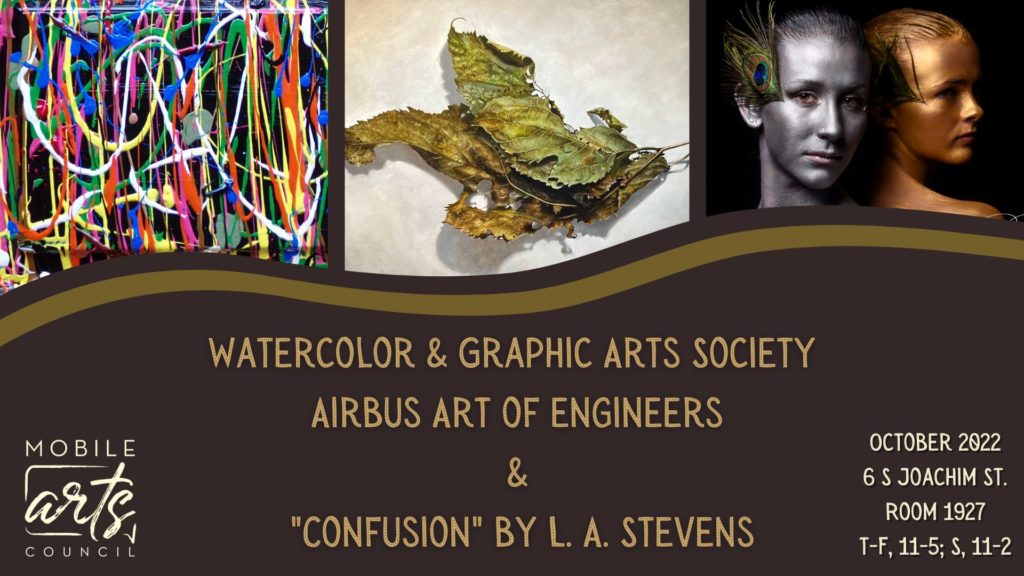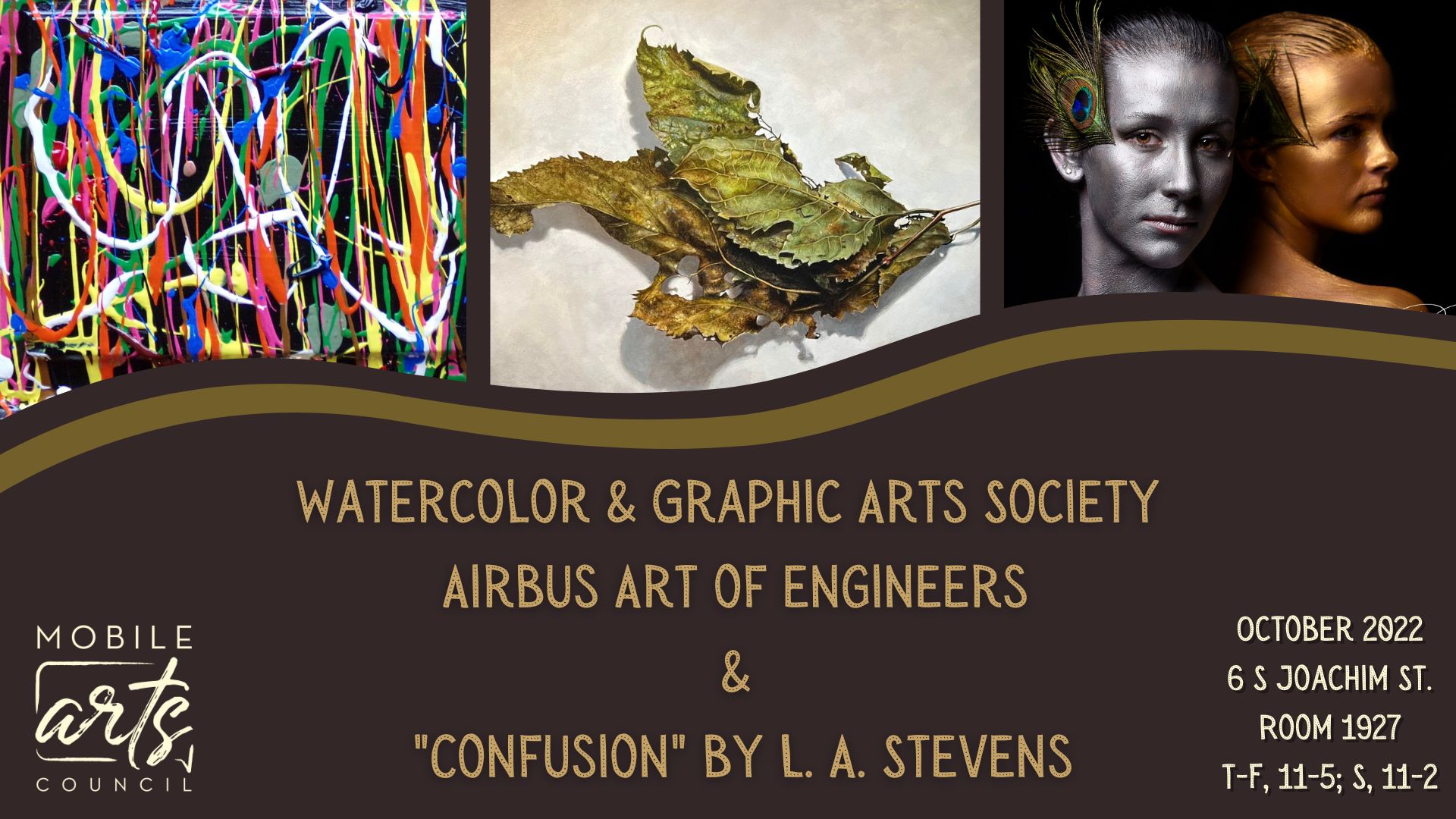 October Exhibitions: L.A. Stevens, Art of Engineers, & WGAS
This October, MAC's Gallery @ Room 1927 will feature three exhibitions: the Watercolor & Graphic Art Society's "Annual Fall Show", "Confusion" by L.A. Stevens, and "Airbus Art of Engineers." These exhibitions will hang from October 5th through October 30th, 2022. Read more about these exhibitions below!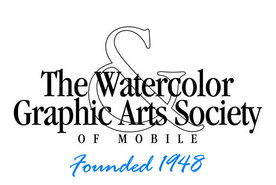 As a non-profit organization, the object of the Watercolor & Graphic Arts Society is to create, through education, more interest in the media of watercolor and graphic arts, and to promote finer watercolor and graphic arts exhibitions by Alabama artists. The Society holds a minimum of two exhibitions annually, at least one of which is always juried.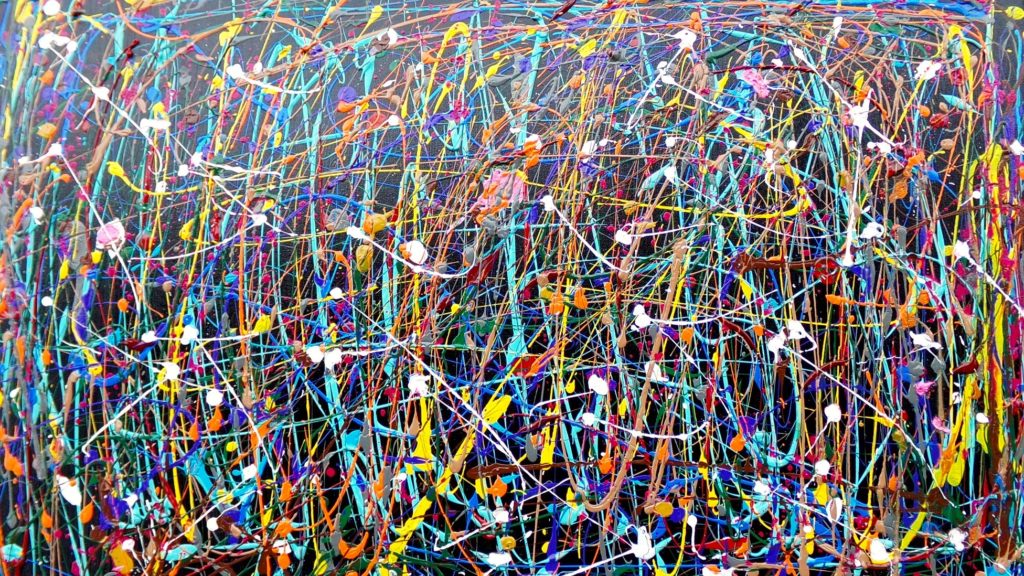 Linda Angelina Stevens, AKA Brenda Archie-Whiddon, is an American abstract artist, author, poet, and screenwriter. She has always enjoyed an active imagination, which she uses in all of her work. Prior to accepting her calling as an abstract artist, she worked as a procurement specialist for Lockheed Martin at NASA Shared Service Center on the campus of NASA John C. Stennis Space Center. Health issues forced her into an early retirement in 2012. She earned her MBA from Webster University and her undergraduate degree in Biology and Mathematics from the University of Mobile. She has traveled to over twenty-seven countries during her early years.
In 2010, Linda took up abstract art. She goes by the alias L.A. Stevens and Angelina Stevens for art exhibitions and in her writings. She delights in painting in acrylic, and oils and watercolors, and she paints on canvas and wood. Her "Confusion" exhibition is inspired by the works of her favorite artist, Jackson Pollock. The paintings in the Confusion exhibition are a respectful nod to one of the paintings of Jackson Pollock, titled Blue Poles: Number 11, 1952.
Poverty, racism, abduction, rape, and war are the fuels that ignite the flames of inspiration that motivates this self-taught artist. Her emotional state – past, present, and future – are poured out into her art. More than one viewer has stated that they see people in her paintings, so does she. However, she leaves you to make your own interpretation of what you see.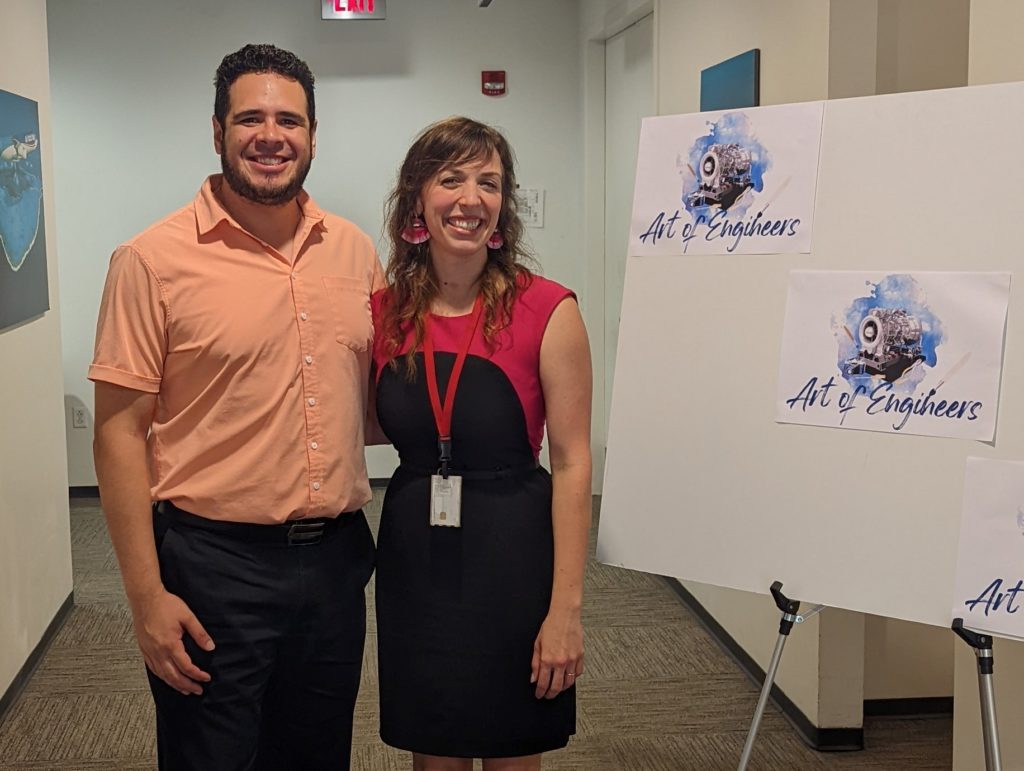 The Airbus Art of Engineers is a competition and exhibition which takes place each year at their Mobile, Alabama facility. Airbus employees are encouraged to participate by bringing in works of art to be put on display, shared, and judged by an area art professional. The 2022 winners, selected by MAC's Executive Director, will each have works on display in the gallery for the month of October.