Each month, our community gallery features new exhibitions of original works created by local and regional artists in our Gallery @ Room 1927, located at 6 South Joachim Street (next door to the Saenger Theatre). The gallery is open Tuesday through Friday from 11 a.m. to 5 p.m. and Saturdays from 11 a.m. to 2 p.m. Any artists are eligible and may submit a proposal for consideration. Exhibitions are usually displayed from the first Wednesday through the last day of each month.
In addition to our traditional gallery, we are now also accepting proposals for quarterly exhibitions in our window display cases, located between Room 1927 and the Saenger Box Office. If you are interested in creating a window installation, email director@mobilearts.org.
Join us on the second Friday of each month during LoDa ArtWalk for our exhibition receptions. Meet the artists, see their work in person, and create a personal connection with what is on display. Our gallery is open to the public Tuesdays - Fridays from 10 a.m. to 4 p.m. Those that are vaccinated are not required to wear masks in the gallery. View our extended Virtual Gallery program, implemented during the 2020 quarantine, online here. View our current and recent exhibitors below!
Our Community Gallery program is made possible thanks to the Daniel Foundation of Alabama and the J.L. Bedsole Foundation. To sponsor an exhibition, please see our Sponsorship Information.
October Exhibitions: "A Celebration of Hispanic Artists" & "Furnishing America – The Ages of Quality Craftsmanship"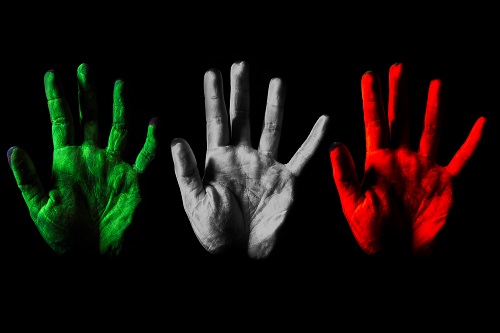 This October, MAC's Gallery @ Room 1927 will feature two exhibitions: "A Celebration of Hispanic Artists" and "Furnishing America – The Ages of Quality Craftsmanship." Gallery Hours are 11 a.m. to 5 p.m. on Tuesdays – Fridays and 11 a.m. to 2 p.m. on Saturdays. These exhibitions will hang through Friday, October 29th.
In conjunction with Hispanic Heritage Month, we will be featuring "A Celebration of Hispanic Artists" with recent photographs by Daniel Domenzain (pictured) and works on paper by Alma Hoffman. This exhibition is marked by the bold use of color and drastic contrast in both artists' compositions, which will be arranged together in the front portion of the gallery.
We will also feature "Furnishing America – The Ages of Quality Craftsmanship" by the Society of American Period Furniture Makers, Gulf States Chapter.The Society of American Period Furniture Makers, (SAPFM), is a non-profit organization whose mission is to further the understanding and appreciation of American "Period" furniture, its history, and to teach the methods of how it was made.The organization's focus is on making historic furniture reproductions. They offer classes for those interested in learning woodworking techniques, design, restoration, and the history of this craft.The Gulf States Chapter brings the benefits of the SAPFM to the Central Gulf Region of the United States. The group's "Furnishing America – The Ages of Quality Craftmanship" will feature a variety of pieces made by the group, as well as live woodworking demonstrations. Representatives will be available to answer any questions throughout ArtWalk night!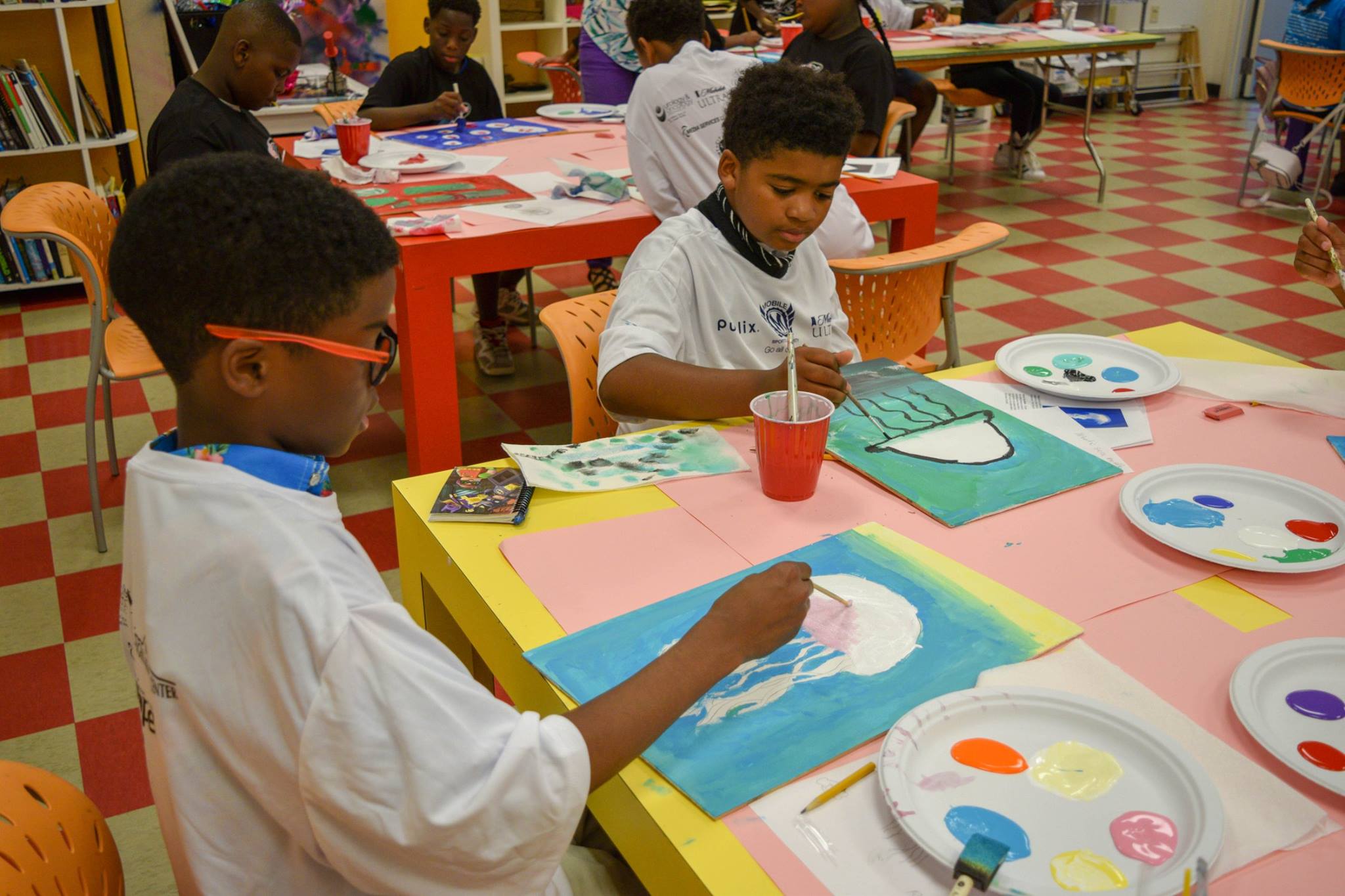 Dates: July 5-31, 2018
This July, MAC will feature prints depicting the seven deadly sins by Sarah Dittman in the Small Room; "Rise like the lotus from muddy waters" – a mixed media exhibition of sculptures, paintings, and prints by Shawn Berdux, in the Danielle Juzan Gallery; and artwork created by students of the Optimist Boys & Girls Club in the Skinny Gallery.
Sarah Dittmann is a printmaker and illustrator from Fairhope, Alabama. From a young age she has shown an inclination towards art and has strived to perfect her art skills. She graduated in the Spring of 2016 from the University of South Alabama with a B.F.A in Printmaking. She has recently been accepted into the Graduate Program at the University of Alabama to pursue a M.F.A in Studio Art: Printmaking for the Fall 2018 semester. She currently is living and working in Appleton, Wisconsin. Her exhibition features the seven deadly sins depicted as duchesses, as well as prints of skulls and crystals.
Shawn Berdux is a self-taught artist, and this is her first solo exhibition. Shawn was previously a nurse, and her creativity often helped her with patients and families. She has always dreamed of being a artist. Through life's ups and downs, she has found art to always be her therapy. Shawn continues to explore all mediums she can. She loves to sculpt clays, rocks, and bamboo as well as dabbling in mixed media and painting abstract figures.
The Boys & Girls Clubs were provided with two free weeks of ChARTing New Directions summer art camps, which were held at the Alabama Contemporary Art Center. MAC and Alabama Contemporary partnered together to provide these classes, which focused on many different forms of art, including ceramics, painting, stenciling, paper-making, yarn-bombing, and public art projects (to be installed in downtown's Lost Garden off Dauphin Street next month). We will fill the Skinny Gallery with their works for the month of July. On July 31st from 4 – 6 PM, MAC will host a closing reception for all the camp participants and their families, open to the general public.
The exhibitions will hang from July 5th – July 31st. Gallery hours are 9 AM – 4 PM on weekdays and during Market in the Park hours on Saturdays.
The Artys is an annual awards program that celebrates the important contributions that individuals, groups, and businesses make to the Mobile cultural community. Finalists have been announced in the remaining nine award categories, with winners to be announced live at the event.
Artys attendees will enjoy a night of celebration, complete with food, drinks and entertainment in many forms. A jazz trio comprised of John Milham, Chris Spies, and Chris Severin will play, with performances by Mobile Opera and Joe Jefferson Players throughout the ceremony.