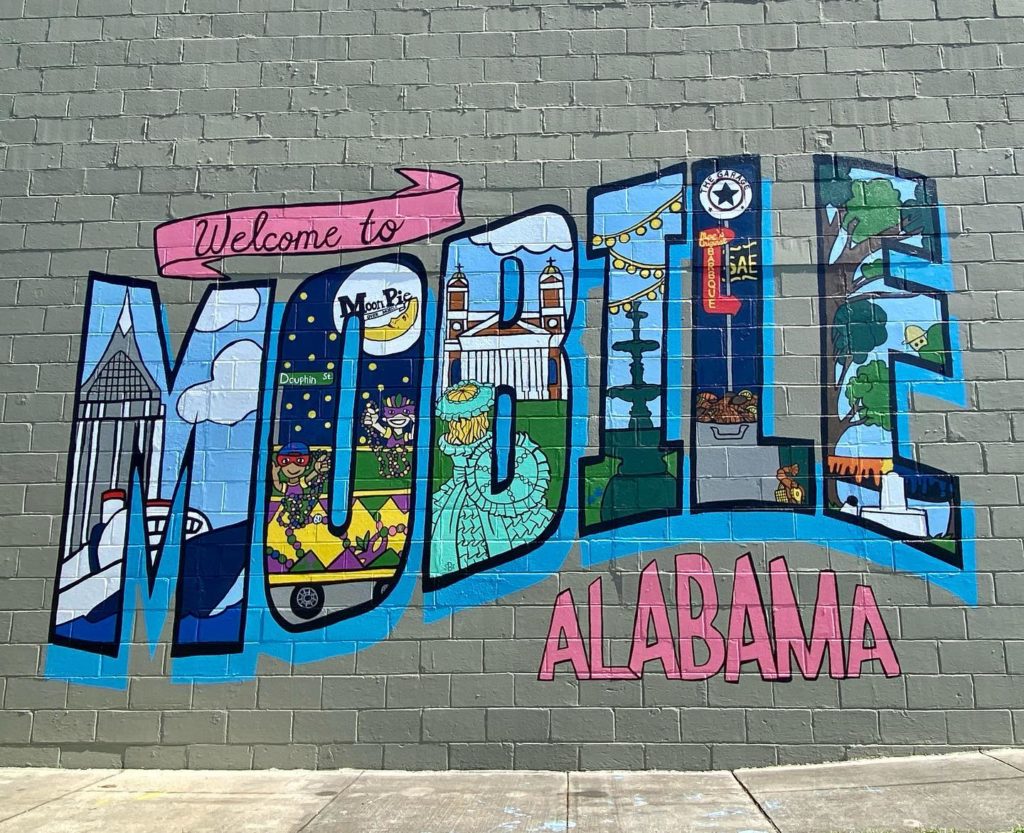 The Welcome to Mobile mural was painted at 714 Dauphin Street (facing Scott Street) on Saturday, October 2, 2021. Sarah Beth Bexley, designer of the Mural, invited the community to come out and be part of creating this new photo spot in downtown Mobile. Much to her delight, nearly one thousand people stopped by the mural to lend their artistic ability! Artists of all ages and skills showed up to take part in painting, all leaving their unique mark on this community mural.
Sarah Beth Bexley was a senior at McGill-Toolen Catholic High School and she created the mural as her contribution to Mobile United's Youth Leadership Mobile individual service projects. After scouting the perfect location, Sarah Beth worked with the building and business owners and with the help Lucy Gafford, Executive Director of the Mobile Arts Council, was able to obtain the required permits and approvals to bring the mural to life.
We'd like to extend a special thank you to Wendell Quimby and Grant Saltz for being so supportive of this project! Stop by, take a photo, and use the hashtag #WelcomeToMobileMural when you post your photos. Find out more about this project and purchase merch online here!