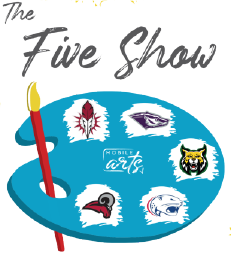 May Exhibition: The "Five" Show
This May, the Gallery in Room 1927 reopens with the postponed Five Show exhibition. Artwork by students of the 2019 – 2020 academic year from Bishop State Community College, Coastal Alabama Community College, Spring Hill College, the University of Mobile, and the University of South Alabama has been selected and judged, by renowned ceramicists, Charles Smith.
Congratulations to Mikayla Ott (1st), Malaya Bengel (2nd), Nancy Milford (3rd), Diana Dyer (Honorable Mention), and Justin Paxton (Honorable Mention). All of the winners will receive a gift as well as a free MAC membership. 1st Place receives $300, 2nd Place $200, 3rd Place $100, and both Honorable Mentions receive a $100 gift certificate courtesy of Ashland Gallery.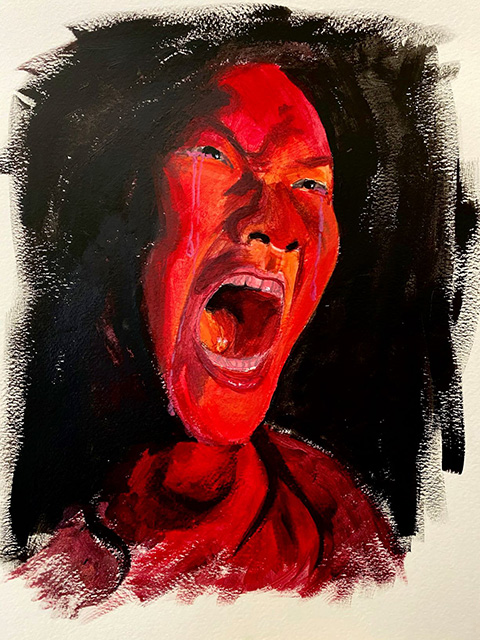 The gallery hours in Room 1927 have changed. The gallery is open from 10 a.m. to 4 p.m. on Wednesdays through Fridays.
See the exhibition now in the MAC Virtual Gallery!
Featured Artists:
Alina Axsom
Malaya Bengel
David Bridwell
Mary Clark
Korbi Clevinger
Anna Copeland
Stephanie Dismukes
Diana Dyer
Chase Essary
Grace Forster
Veronica Johnson
Ellie Knight
Laura Krall
Chardae Lee
Erin Loftin
William Lowe II
Emilee Luke
Shyanne Marlowe
Karla McMillan
Micah Mermilliod
Nancy Milford
Sharon Nilsen
Lawrence Noble
Mikayla Ott
Justin Paxton
Kevin Pettigrew
Anna Presley
Emily Smith
Shelby Thornton
Samantha Williams
Hallie Zimlich