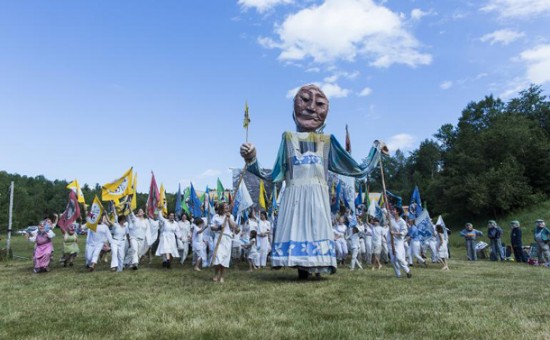 Bread and Puppet Theater! Satellite Program at Alabama Contemporary Art Center
Date/Time
Date(s) - November 25, 2018
6:00 pm - 8:00 pm
Location
Alabama Contemporary Art Center
Categories
Bread and Puppet Theater is coming to town! Sunday, November 25, Mobile Museum of Art has partnered with Alabama Contemporary Art Center and Pensacola Museum of Art to co-host a performance of The Grasshopper Rebellion Circus. Bread and Puppet Theater is a socially and politically engaged theater company that started in New York in the 1960s, currently out of Vermont. Each performance enlists local communities and train local participants to perform with the troupe. Sunday night at Alabama Contemporary Art Center, join us for a raucous and colorful, funny and poignant show featuring paper maché puppets driven by a hot brass band.
RSVP required, name your own ticket price here: mobilemuseumofart.wufoo.com/forms/bread-and-puppet-theater
For information on how to perform with the circus visit our website for a full rehearsal schedule.
Please note this performance deals with controversial material (with puppets, but still). Visit breadandpuppet.org for more information.
"We are the Bread & Puppet Theater because we offer good old sourdough rye bread together with a great variety of puppetshows, some good, some not so good, but all for the good and against the bad. The art of puppetry helps women, men and children alike to overcome the established order and the obsessive submission to its politics and consequent brutalities."
–Peter Schumann