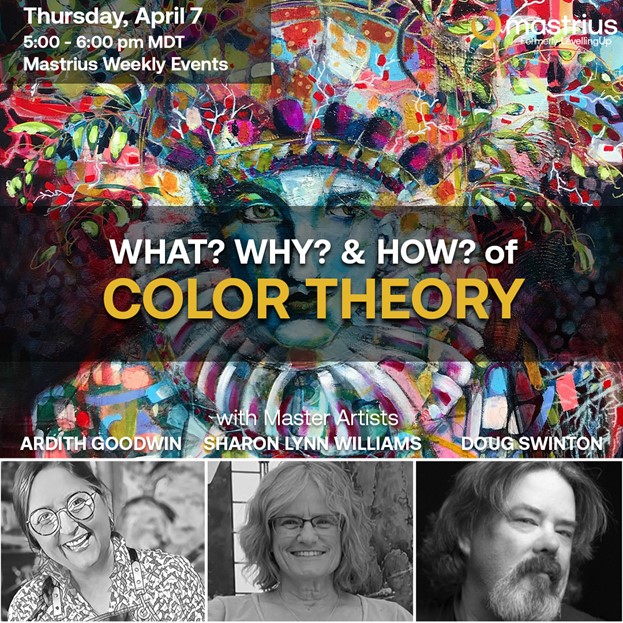 Ask the Masters: What, Why, and How of Color Theory!
Date/Time
Date(s) - April 7, 2022
6:00 pm
Location
https://www.mastrius.com/events/
Categories
Ask the Masters panel: What? Why? & How? of COLOR THEORY
Thursday April 7, 5-6 pm MDT
$8 (free for Mastrius members)
Join master artists Ardith Goodwin, Sharon Lynn Williams, and Doug Swinton to dive into the "What? Why? & How? of COLOR THEORY".
🚩 For info and registration: www.Mastrius.com/events.
We'll tackle big questions, like:
🟣 What is the role of "colour theory" in painting?
🟣 Why is it important for EVERY artist to learn?
🟣 How can color ENHANCE and DETRACT from your art?
🟣 What are some EASY STEPS you can take right now, to improve your artwork?
Mastrius events are always live & interactive.  Bring your questions!