Mobile's Monthly Celebration of the Arts!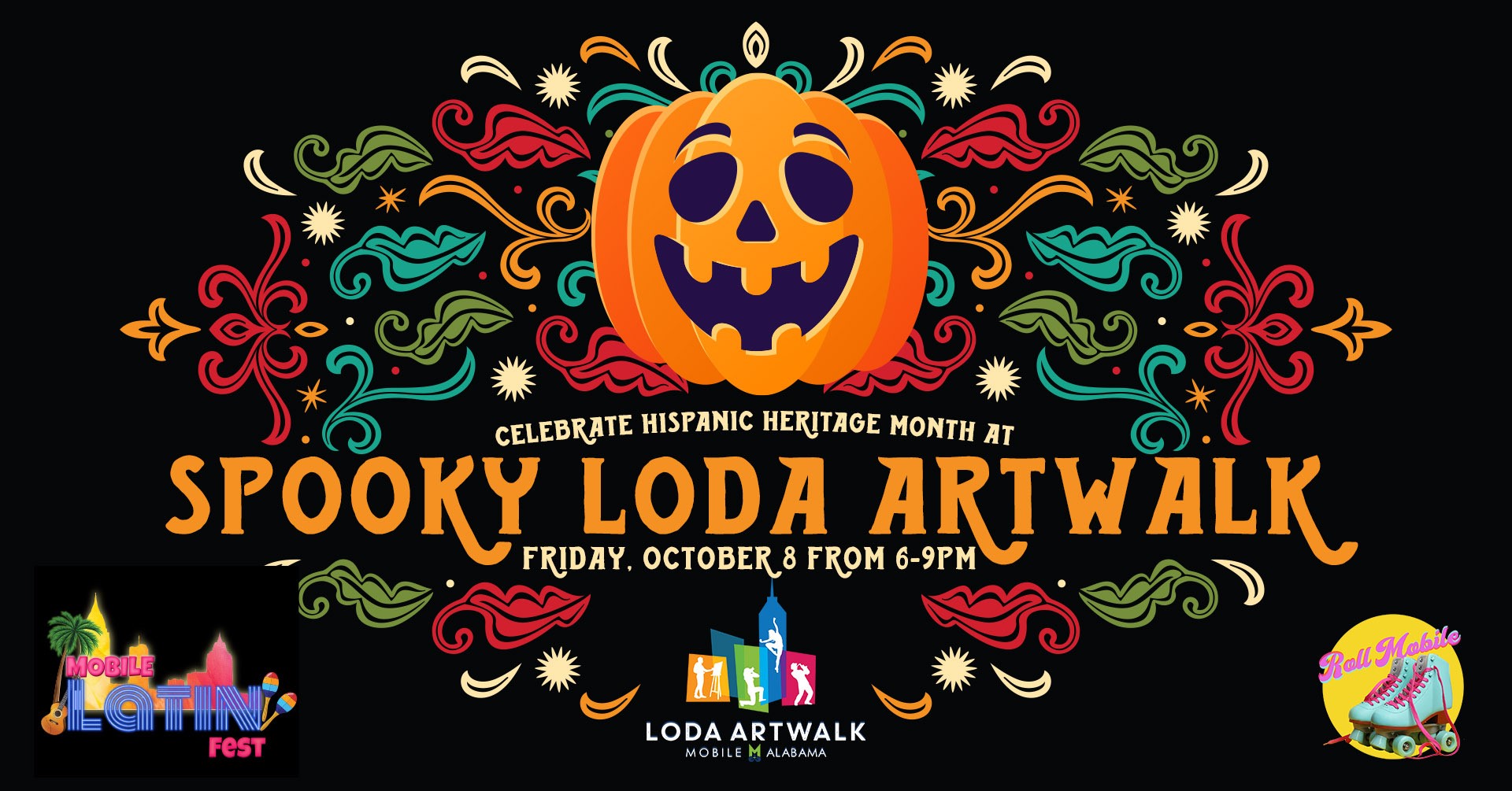 LoDa ArtWalk celebrates Hispanic Heritage Month and the Halloween season at Spooky Walk on Friday, October 8th! This event will highlight creatives within our community, including visual artists, musical performers, and local restaurants with a festive twist. Costumes encouraged! Visit Cathedral Square and celebrate Mobile Latin Fest (presented by City of Mobile Parks & Recreation) with live music, folkloric dancers, a mariachi band, domino tournament, authentic food, vendors, and more! Come downtown to show your support of local artists, arts organizations, and downtown businesses at this fun, family-friendly event. See the official schedule below and download the printable PDF here.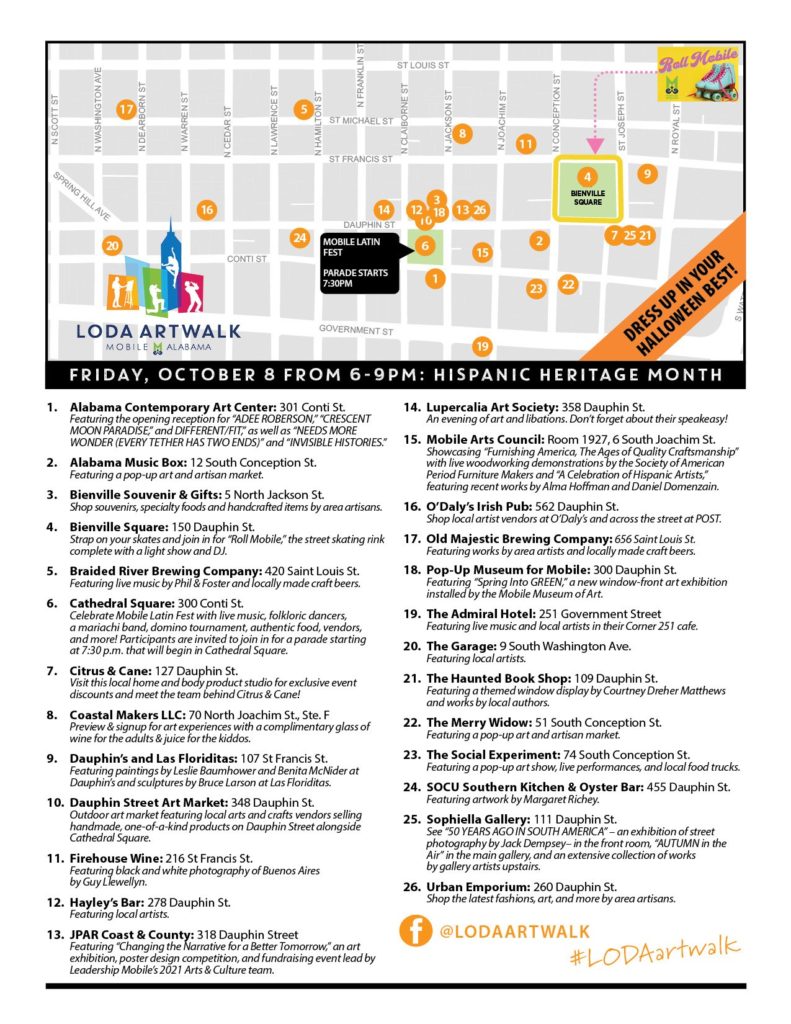 We will post special content on the LoDa ArtWalk Facebook page throughout the month for those who choose to stay at home.
The in-person ArtWalk will take place downtown from 6 to 9 p.m. Select restaurants and retailers will have sidewalk sales and expanded outdoor seating available, and open galleries will operate at a limited capacity. We encourage masks for those not vaccinated, social distancing, and frequent sanitation to all participants in this event.
We encourage all attendees to consider purchasing artwork from a local creative or donating to an arts organization that they would typically support at this time. Let's stay #MobileStrong and #SupportTheArts
Our ArtWalk Vendors
Support a local artist! Click the link on each image to see more examples of works from our LoDa ArtWalk vendors, as well as select MAC Artist Members.
To qualify as a participating venue for LoDa ArtWalk, you must be within a safely walkable distance of Downtown's LoDa (Lower Dauphin) Arts District. To participate and be included in the monthly infographic, contact director@mobilearts.org with your information at least 3 weeks prior to the event. All participants must have arts-related events (music, dance, poetry readings, visual art, etc.) that are free to attend and open to the public.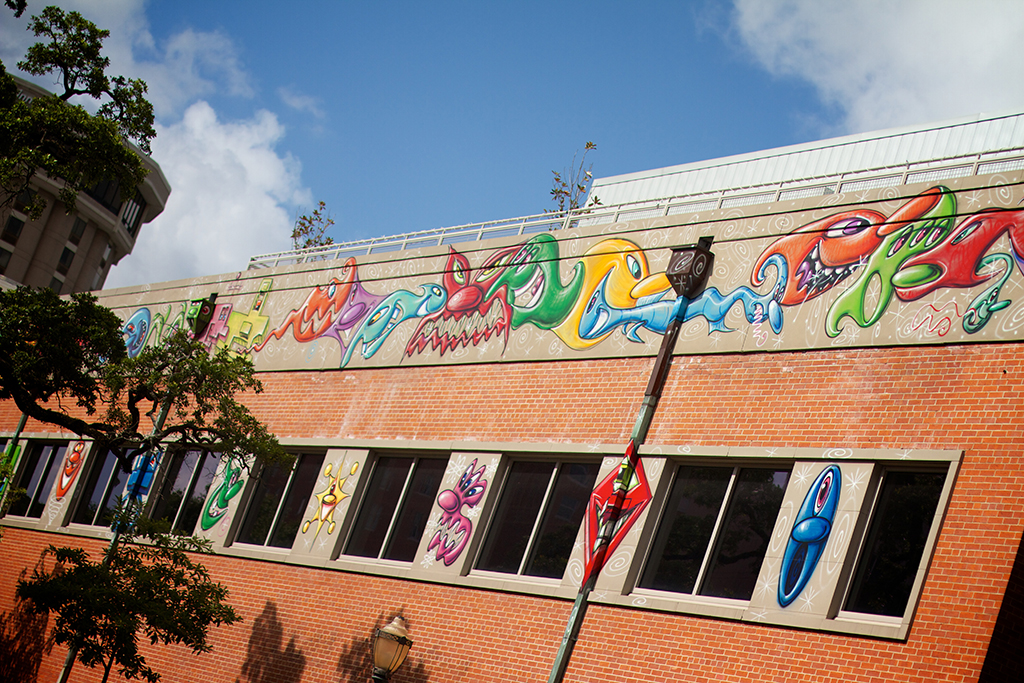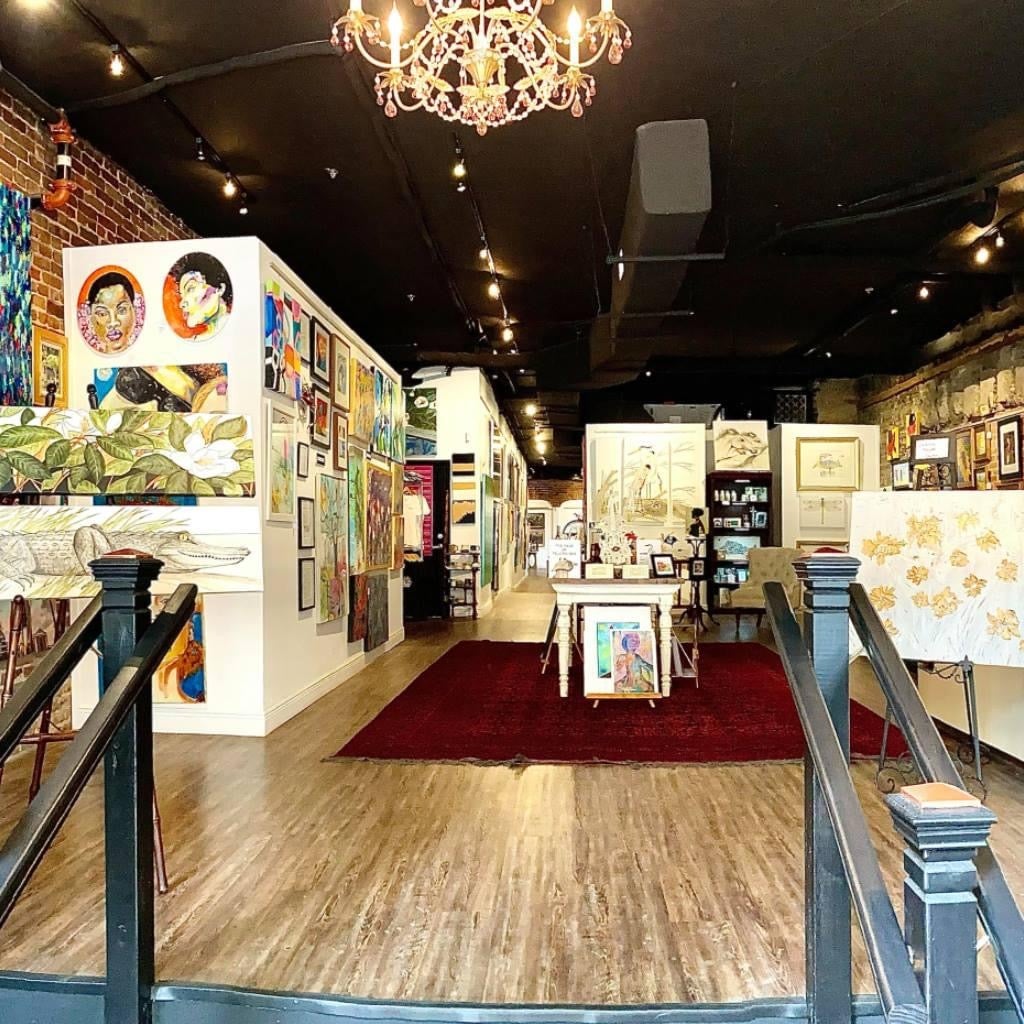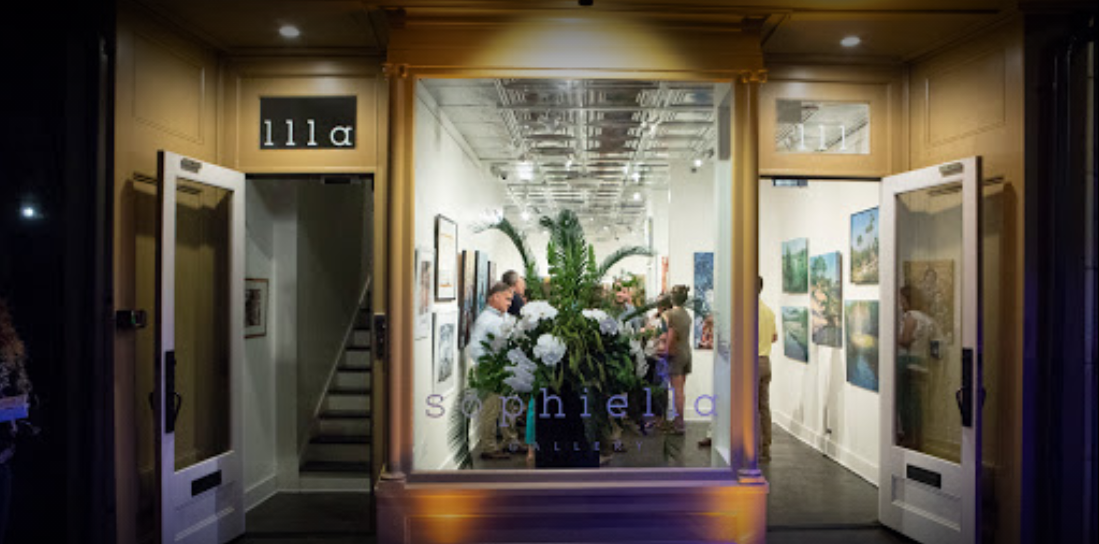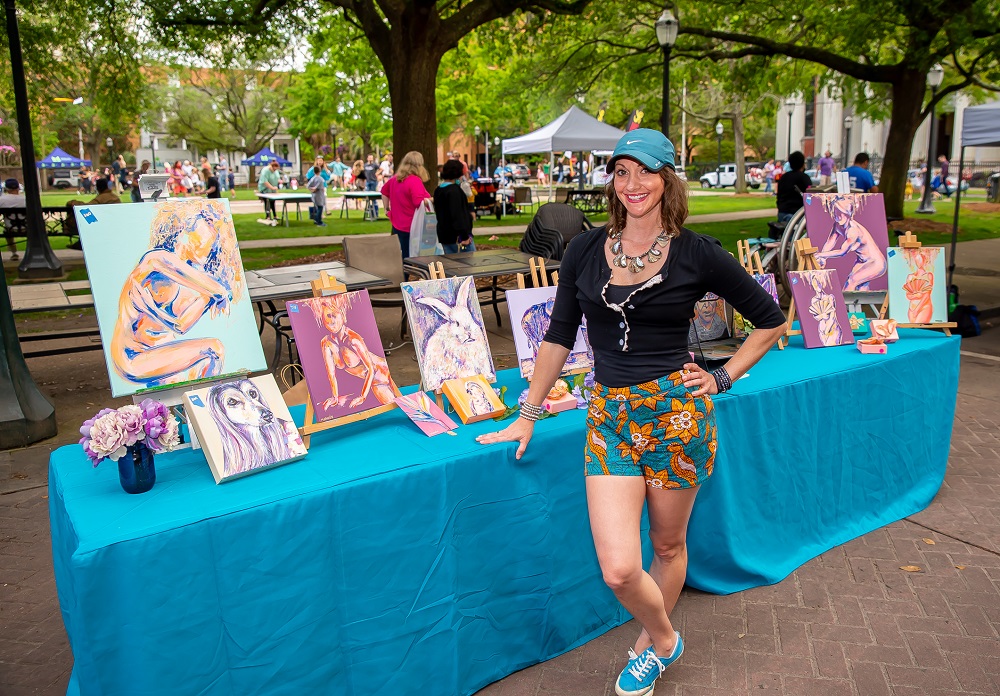 Each month, LoDa ArtWalk hosts dozens of artists who exhibit and sell their works. From jewelry to paintings and more, you'll find a mix of unique, handmade items from both emerging and established artists. See this month's official vendors at the bottom of this page! If you are interested in participating, view our application and FAQ's through the link below.
2nd Friday Street Closures
The stre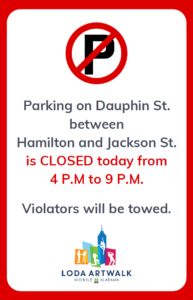 ets on the perimeter of Bienville Square are closed through October 2021 for Roll Mobile starting at or just before 6 p.m., including Conception, Dauphin, St. Joseph, and St. Francis Streets surrounding Bienville park and ending at the nearest open intersection.
Dauphin Street is closed from traffic by 6 p.m. starting at Dearborn Street and ending before the intersection at Royal Street. Most intersections along this section of Dauphin Street still remain open for traffic to pass through. If passing through, please use caution as there are hundreds of pedestrians.
Dauphin Street between Hamilton and Jackson Streets is closed to traffic starting at 4 p.m. All cars parked within this area are blocking the LoDa Night Market spaces and will be towed if not moved by 4 p.m. Large signage is posted before each ArtWalk day stating this and is clearly visible from the two hour parking spaces.
LoDa ArtWalk Celebrates Mobile Latin Fest and Halloween on Friday, October 8th.
Upcoming ArtWalk Dates:
October 8th, 2021
November 12th, 2021
December 10th, 2021
January 14th, 2022
March 11th, 2022
April 8th, 2022