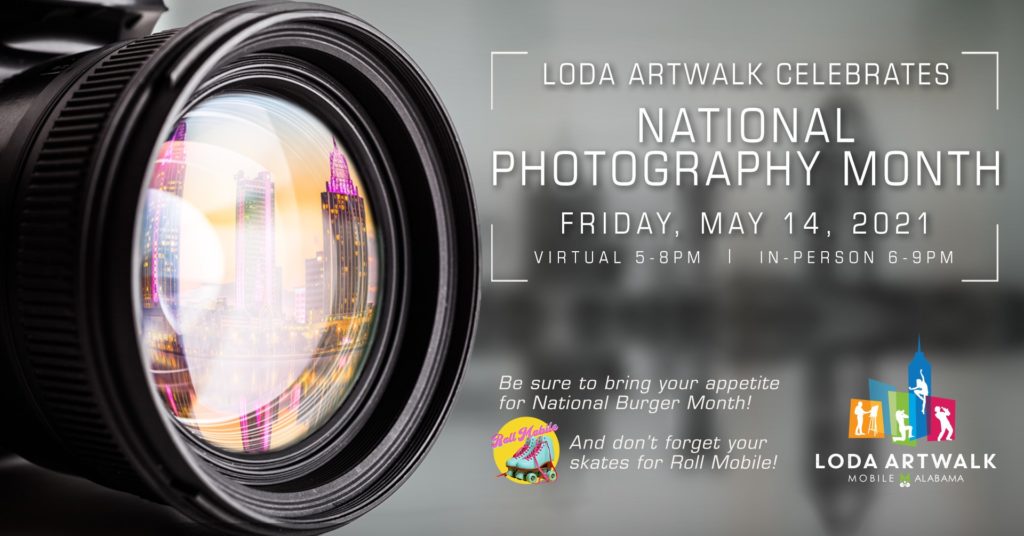 LoDa ArtWalk invites you to celebrate National Photography Month at May ArtWalk! On May 14th, this hybrid event will feature local artists, arts organizations, and downtown businesses – including gallery tours, musical performances, roller skating, and more!
We will have a Virtual ArtWalk online from 5 to 8 p.m. on the LoDa ArtWalk Facebook page for those who choose to stay at home.
The in-person ArtWalk will take place downtown from 6 to 9 p.m. Select restaurants and retailers will have sidewalk sales and expanded outdoor seating available, and open galleries will operate at a limited capacity. We encourage masks, social distancing, and frequent sanitation to all participants in this event.
We encourage all attendees to consider purchasing artwork from a local creative or donating to an arts organization that they would typically support at this time. Let's stay #MobileStrong and #SupportTheArts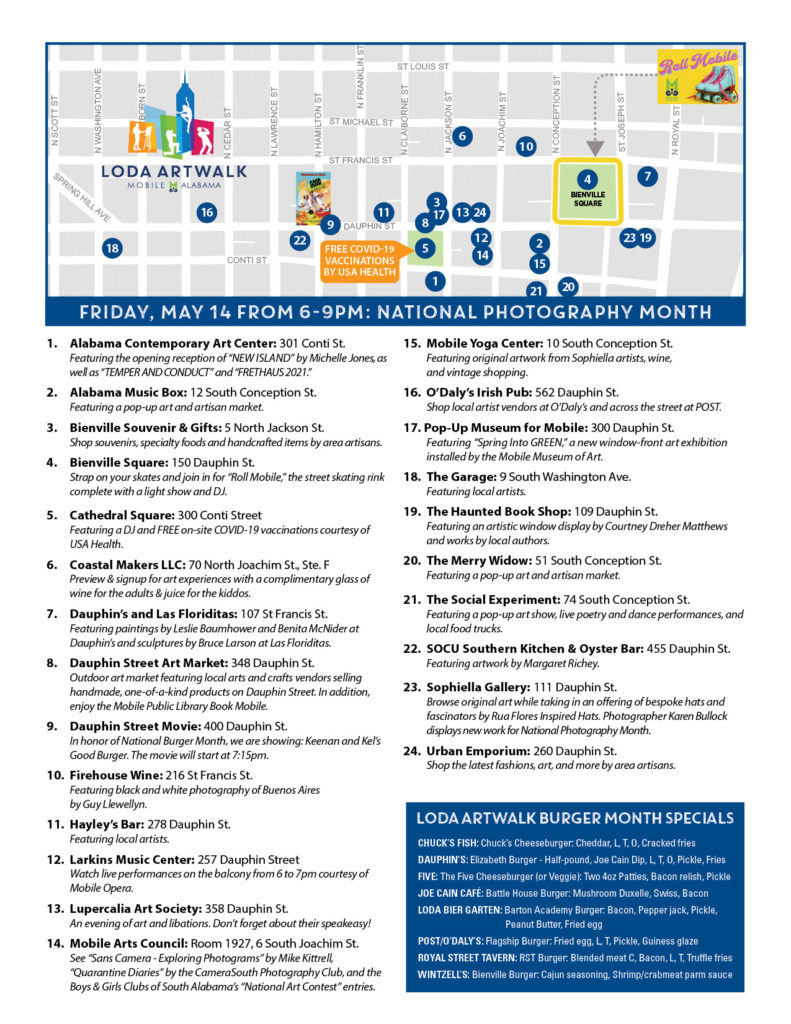 Our ArtWalk Vendors
Support a local artist! Click the link on each image to see more examples of works from our LoDa ArtWalk vendors, as well as select MAC Artist Members.