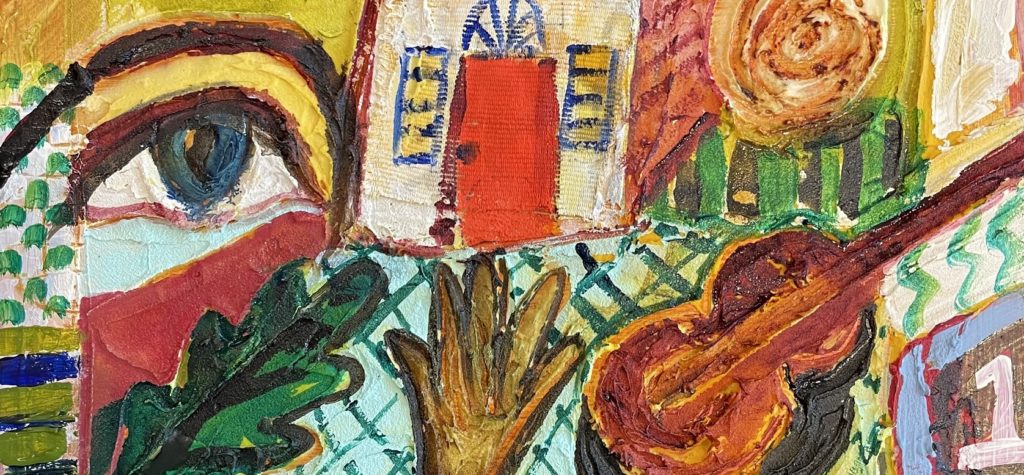 17th Annual Award Unveiled
THE ARTYS // About the Award & Artist
Mobile Arts Council has unveiled the newest design, and artist behind it, for their annual Arty award.
Mixed media artist Mary Elizabeth Kimbrough was commissioned to create the newest addition to the Arty lineup. The colorful design features painting and collage, and incorporates flora and fauna of Alabama, imagery representative of the arts, and thickly textured pattern and decoration.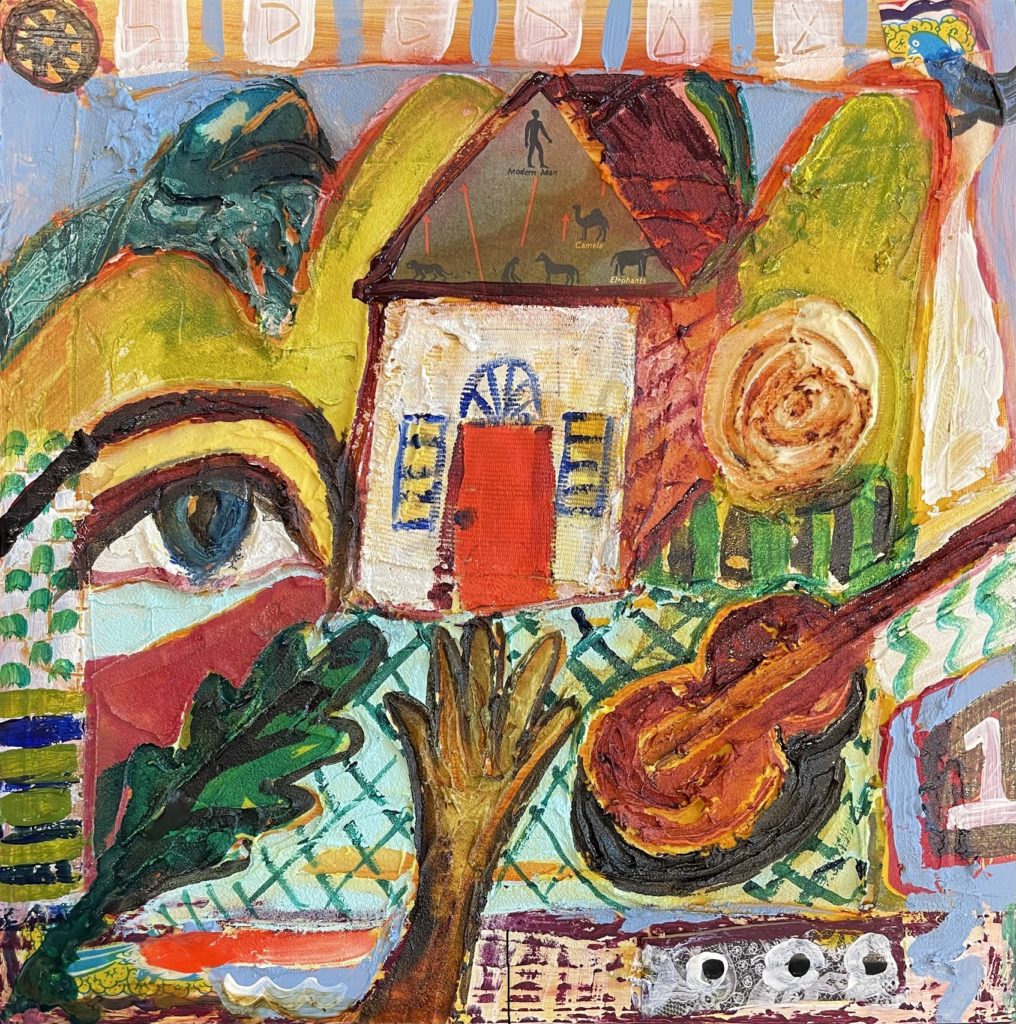 Mary Elizabeth Kimbrough, last year's Artys winner for Visual Artist, is a native Alabamian currently living and working in Mobile. A graduate of Auburn University and the University of Illinois, Kimbrough has done post graduate work at Penland School in North Carolina, Loyola University in New Orleans, IDSVA in Portland, Maine, and Brown University. Known throughout the southeast for her colorful ceramics and textured two-dimensional work, Kimbrough has work in many public and private collections in the United States, in Japan, in Bahrain, and in Cyprus. Her interests lie in using texture, gesture, and color in an open, spontaneous way. Subject matter comes from all aspects of Kimbrough's­ life. Currently represented by Sophiella Gallery in Mobile, and Hall-Barnett Gallery in New Orleans, her images have also been used in commercial illustrations, advertising campaigns, and licensed by manufacturers.
MAC staff instructed Kimbrough to create something that would represent the Mobile area–beyond that, she could let her creativity run wild. In making her work of art, her main inspiration was what the Artys celebrates: the arts!
"My inspiration is simply the ARTS!  The Arts are a method of communicating the human experience, and in making these awards I want to let each winner know how much joy they put out into this community. The arts are the icing on the cake of life, and I am celebrating that. The winners have been chosen because they do the big things, they inspire and delight."
The 11 recipients of Arty awards for 17th Annual Awards include:
Lifetime Achievement: Scott Wright
Art Educator: Amanda Youngblood
Art Soldier: Frida Schnitzler
Cultural Innovation: Alabama Contemporary Art Center
Danielle Juzan Performing Artist Award: Bill Watts
Literary Artist: Lawrence Specker
Musical Artist: Headphones On
Organization: Mobile International Festival
Patron, Individual: Mary & Charles Rodning
Patron, Organization: Downtown Mobile Alliance
Visual Artist: Soynika Edwards-Bush
The 11 winners will be honored at The Artys on Thursday, August 26th at The Steeple on St. Francis starting at 7 p.m. This signature awards event will feature entertainment, a cash bar, and performances by Mobile Ballet, Chickasaw Civic Theatre, Bent Broadway, and Mobile Opera. Tickets are $35 in advance and available online. They increase to $45 the day of the event.
The Artys is Mobile's only arts award program that acknowledges the priceless contributions made to the arts and cultural community across all realms of the arts. For seventeen years, Mobile Arts Council has presented these awards to recognize the creative achievements of individuals, organizations, and businesses. Each year members of the community submit nominations, which are then narrowed down to a winner in each category by a panel of arts professionals. The winner of each category is honored at the awards event and presented with the Arty, a limited edition work of art created by a different local artist each year.
ABOUT MOBILE ARTS COUNCIL
Mobile Arts Council is a 501(c)3 nonprofit organization founded in 1955. Their mission is to enrich the quality of life in the Mobile area through increasing accessibility to the arts and promoting a vibrant cultural community. Projects of Mobile Arts Council focus on serving three components: community, education, and membership. For more info: www.mobilearts.org.