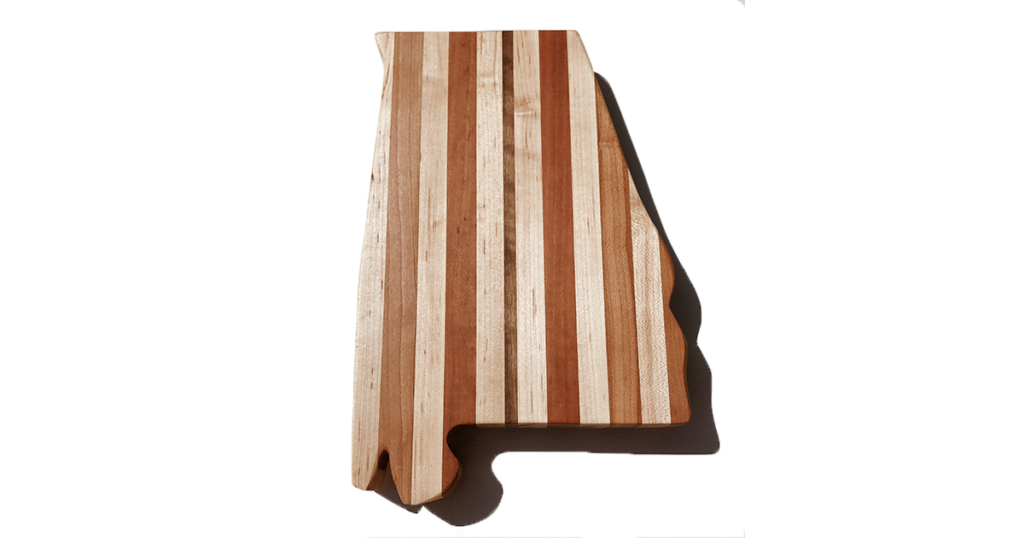 YouTube Raffle: Like, Comment, and Subscribe
Radio Woodworks has donated a fine, handmade made walnut and maple cutting board shaped like the state of Alabama. The cutting board is the prize for one lucky person who subscribes to the Mobile Arts Council YouTube channel.
Enter the raffle by liking the video featuring Radio Woodworks, leaving a comment on the video, AND subscribing to the channel between 2:00 p.m., May 15, 2020, and 2:00 p.m., June 12, 2020.
The winner will be announced by the Mobile Arts Council Director on June 12, 2020. The winner will be contacted through their comment.
See the video below and go to YouTube to enter for your chance at a Radio Woodworks cutting board.
Shop Radio Woodworks now at https://www.etsy.com/shop/radiowoodwork