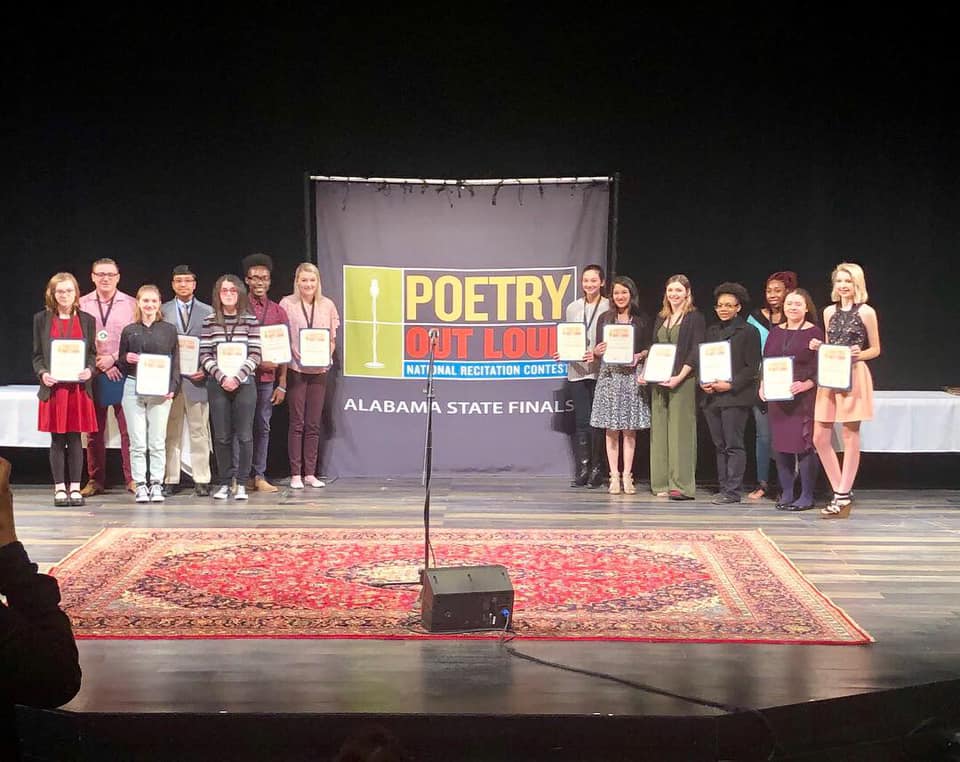 Mobile Student Advances to National Poetry Out Loud Competition
We're thrilled to announce that Garrett Whalen, from Baker High School, won 1st place at the Alabama State Finals of Poetry Out Loud! Garrett will receive a cash prize of $200, an additional $400 towards his school's library, and an all-expenses-paid trip to Washington D.C. to compete in the National Finals on behalf of Alabama. Keyshawn Sellers, from Greenville High School and also from our district, came in 2nd place and received a cash prize and funding for his school's library. Congratulations, Garrett and Keyshawn!
Poetry Out Loud is a yearly national competition for high school students who are interested in poetry, creative writing, acting, and public speaking. The competition uses a pyramid structure to determine who will compete at the national level. Classroom winners compete within their school, then those winners may go on to compete at regional, state, and finally national levels. Our region is coordinated by MAC's Program Director, Lucy Gafford. On Monday, Region 1 winners performed on stage at the Alabama Shakespeare Festival for the POL Alabama State Finals.