Virtual ArtWalk: June 12th, 2020
COVID-19 can't stop us from celebrating our rich arts and cultural community! Click the hyperlinks (in red text) below for live stream performances, works from featured artists, take out and online sales, and special content from local businesses and arts organizations.
Stay tuned to the Virtual May ArtWalk Facebook event page on Friday, June 12th from 10 a.m. to 8 p.m. to easily access live content from artists and arts organizations! We will be actively sharing videos, artwork, and more on the page throughout the day. View the event schedule here!
We will conduct prize drawings – including gift cards, artwork, and event tickets – for those who post photos of receipts or pictures of products purchased from local businesses that week, as well as those who like and share the event. The more you participate, the more chances you will have to win! Prizes will include artwork, event tickets, and gift cards to local businesses. Let us know if you are participating on social media by using the hashtags #LoDaArtWalk and #VirtualLoDa on your comments and posts – and make sure they're public so we can see them!
Participating Organizations & Businesses
See the listing below of participating organizations and descriptions of their ArtWalk activities! Click each participant's name or the links in the text to be taken directly to their content.
Alabama Contemporary Art Center: Participate in the #ACACYARDART challenge and view design entries and winning selections from POSTCARDS FROM QUARANTINE.
Bienville Souvenirs & Gifts: Open for business and offering email and phone orders for curbside delivery.
Coastal Makers: Shop custom artwork and workshops for all ages.
Container Yard: Ease back into work at Container Yard with FREE Fridays from 9:30 a.m.- 4:30 p.m.! Enjoy hot coffee, quick internet, and a clean and safe work environment.
Deep Fried Studios: Join in for Episode 6 of the Uncle Henry Internet Show will with Mobile Music Man, Eric Erdman! They will be talking the good and evil of music, the music business, and living in DIP. Shows will stream on the The Uncle Henry Show and Deep Fried Studios Facebook Pages at 8 p.m.
DJ Dirty Dan: Learn about MOB Music Fest and get down in the afternoon LIVE with DJ Dirty Dan at 2:05 p.m.
Downtown Mobile Alliance: Download the Main Street 25th Anniversary Coloring Book from the Downtown Alliance website. Read the blurb of history to learn a bit about the revitalization effort over the last 25 years.
History Museum of Mobile: Enjoy the History at Home series, featuring guided tours of exhibits, as well as hands on arts and craft projects.
The Ice Box Bar: Craft tasty cocktails with Stoney Boatman from the Ice Box Bar at 12 p.m.!
Innova Arts: Shop local artists online for curbside pickup or delivery!
Lifelines Counseling Services: Check out Lifelines Counseling Services virtual Art "Scroll," featuring works by local artists in recognition of Sexual Assault Awareness Month.
LoDa ArtWalk LIVE: Featuring a live stream performance by Bayou Rhythm from 5 – 7 p.m. on YouTube, courtesy of the City of Mobile Special Events Department.
LoDa Bier Garten: Learn how to make a Seared Tuna BLT and Bloody Mary with Matt from LoDa Bier Garten at 10:10 a.m.!
Lupercalia Art Society: Shop for mother's day with a variety of products from local artists! Browse in store or shop virtually online with curbside pickup.
Mobile Arts Council: Tune into the Facebook Event Page for LIVE art from Patrick Tucker at 11 a.m., Abe Partridge at 1 p.m., and Cat Pope at 3 p.m.! See MAC's Virtual Gallery, presenting "Five," MAC's biennial college art competition.
Mobile Ballet: Follow Mobile Ballet's Facebook & Instagram pages for recent updates and special content from past performances. They are also offering virtual classes, available to new and previous students and FREE to register!
Mobile Carnival Museum: Immerse yourself in the rich history and traditions of carnival through a virtual tour of the museum, photos from the gallery, and more!
Mobile Museum of Art: Engage with Art at Home classes, the Stay Home Mobile project, virtual tours of past and current exhibitions, behind the scenes footage of the museum's operations, or check out the latest news and resources from MMofA.
Mobile Public Library: Browse an incredible selection of free virtual STEAM crafts, literary arts, and storytime programming! From craft classes to virtual escape rooms, there is something to entertain both young and old.
Mobile Symphony Orchestra: Enjoy mini-concerts by Symphony performers and audio recordings from previous Mobile Symphony Orchestra concerts.
Nourish Cafe: Join Chef Garrick Ogburn for a quick (and healthy) cooking demonstration at 4:20 p.m.!
POST: Learn how to make a Slice Slice Baby with bartenders from POST cocktail bar at 4:05 p.m.
Quarantunes: Enjoy live music up-and-coming artists based out of the South, starting at 7 p.m.!
Roosters: Learn how to make delicious Chimichurri Sauce with Frankie Little from Roosters, live at 10:30 a.m.!
Sophiella Gallery: See a variety of fine art by established and emerging artists, including reduced priced paintings and small works. Visit their Facebook page at 10:50 a.m. for gallery updates with Sophiella owner, Kim Kelly!
The Admiral Hotel: Experience the Quarantine Diaries, a photography show by A.P. DeVaney created while self isolating during the Coronavirus Pandemic of 2020. All photographs were taken in downtown Mobile, Alabama.
Urban Emporium: Tune in for a quick tour of the store at 12:20 p.m. Visit their page for special sales and stop by for local shopping or curbside pickup!
Local Restaurants Open for Takeout or Curbside Pickup

Visit ThisIsMobileAL.com for a listing of local restaurants currently offering curbside pickup and takeout options for your dinner this evening! Select bars and breweries are even offering libations to-go.
Local Artists
Support a local artist through an online purchase! Click the link on each image to see more examples of works from our LoDa ArtWalk vendors, as well as select MAC Artist Members.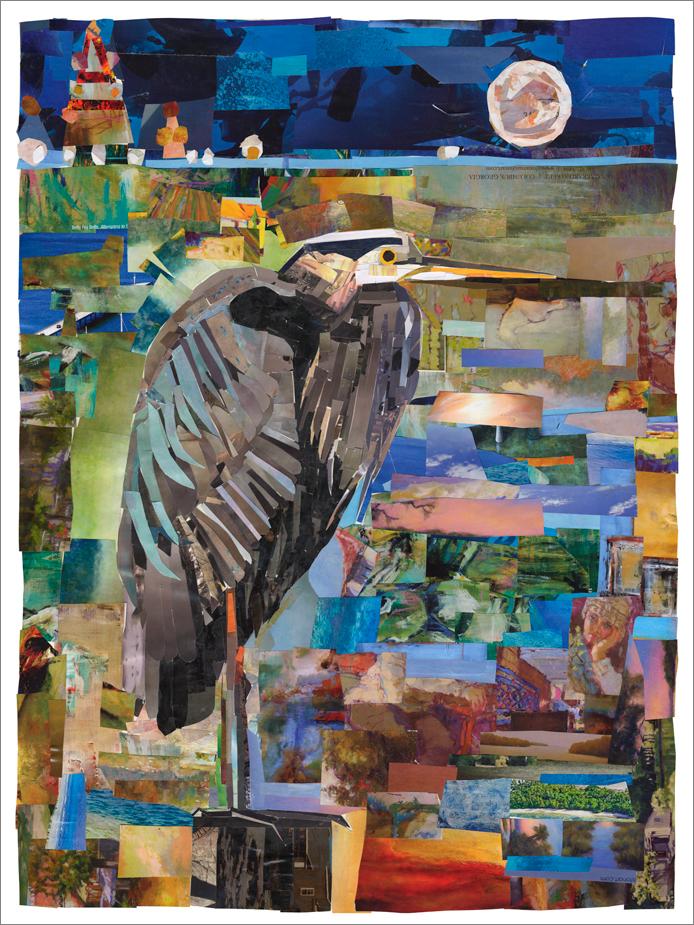 Support an Arts Organization
We encourage all Virtual ArtWalk attendees to consider donating to an arts organization that they would typically support at this time. Below are some links to local creative groups and initiatives. Donations to nonprofit organizations are tax deductible!
Alabama Contemporary Art Center: Support their POSTCARDS FROM QUARANTINE project or give towards their Service Industry Relief Fund.
Central ArtSanctuary: Central ArtSanctuary's goal is to support artists and to share curated fine art and performance and to build community in midtown Mobile. Please consider a donation to help support future exhibits and to support also the Central Arts Collective artists-in-residence and ArtSanctuary volunteer team.
Mobile Ballet: Your tax-deductible donation is appreciated and needed at this time!
Mobile Arts Council: Donate towards MAC's #DowntownStrong GoFundMe – helping the organization recoup from over $22,000 lost from canceled Spring events and fundraisers.
Mobile Museum of Art: Donate towards MMofA's crazy quilt restoration fund! Want more information on their crazy quilts? Learn more here!
Urban Emporium: The Springboard to Success is a non-profit organization whose mission is to nurture start-up and early stage, independent retailers. The Urban Emporium is the vehicle where Springboard houses and trains retailer entrepreneurs to become successful business people; it is also the store where each entrepreneur's merchandise is sold to the public. Donate to support Urban Emporium or purchase a gift card!
Other Relevant Links:
Diedre Graham: View works from this performing artist.
Powerlines Poetry: Watch poetry recitations by this local award-winning group.
Robert Keith Bivens: View video content from this local filmmaker.
Vernon Fowlkes: Read poetry by this Mobile native.
Donate Here: https://charity.gofundme.com/o/en/campaign/mobile-arts-council-is-downtown-strong
EDIT: As of 5/7/2020 we received funding from the Payment Protection Program!
About the Mobile Skyline Print: This painting was created by our Executive Director in 2014. She decided to make prints of this as a much-needed fundraiser for our organization. This original piece was very popular among the community and circulated all over the internet. Now they're finally available, and for a great cause!
This is a friendly reminder to complete the 2020 Census! You can respond online, by phone, or by mail.