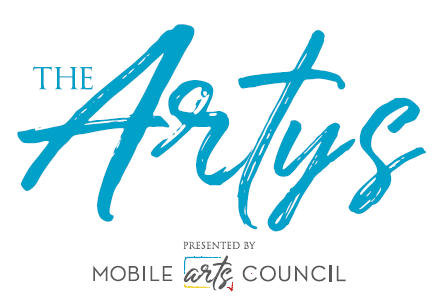 The Artys is Mobile's only arts award program that acknowledges the priceless contributions made to our arts and cultural community. For sixteen years, the Mobile Arts Council has presented these awards to recognize the creative achievements of impactful individuals, organizations, and businesses. The community-nominated winners of each category are presented with an Arty, a limited edition work of art created by a different local artist, each year. The 2019 awards will be created by artist Ardith Goodwin. This year's Artys will take place at the Steeple on Saint Francis on Thursday, February 6th from 6 to 9 pm. Get your tickets online here today!
YOU chose the nominees for this year's Artys, and the winners are as follows: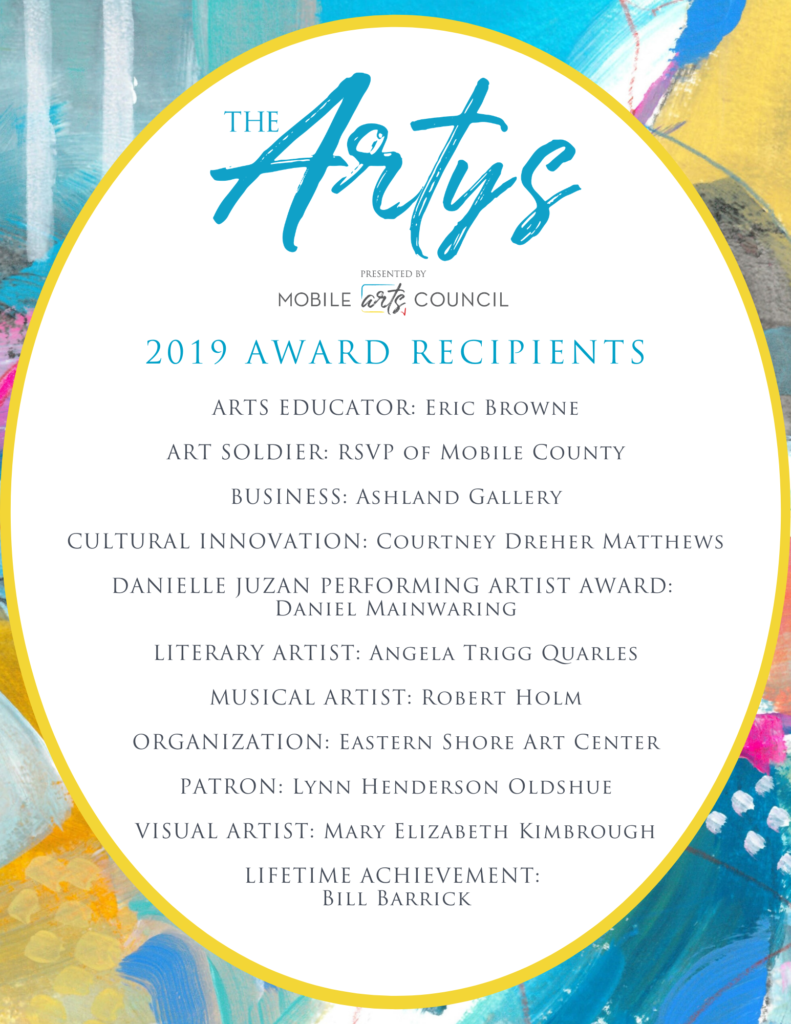 ---
The Mobile Arts Council is proud to announce the addition of "The Final Curtain" to the 2020 Artys awards ceremony. This segment of the event will acknowledge and honor the individuals who have recently passed away (2018-2019). In order to be in included, each individual must have played a role in impacting the arts and cultural community in our area. If you know of someone you think needs to be recognized, click here!