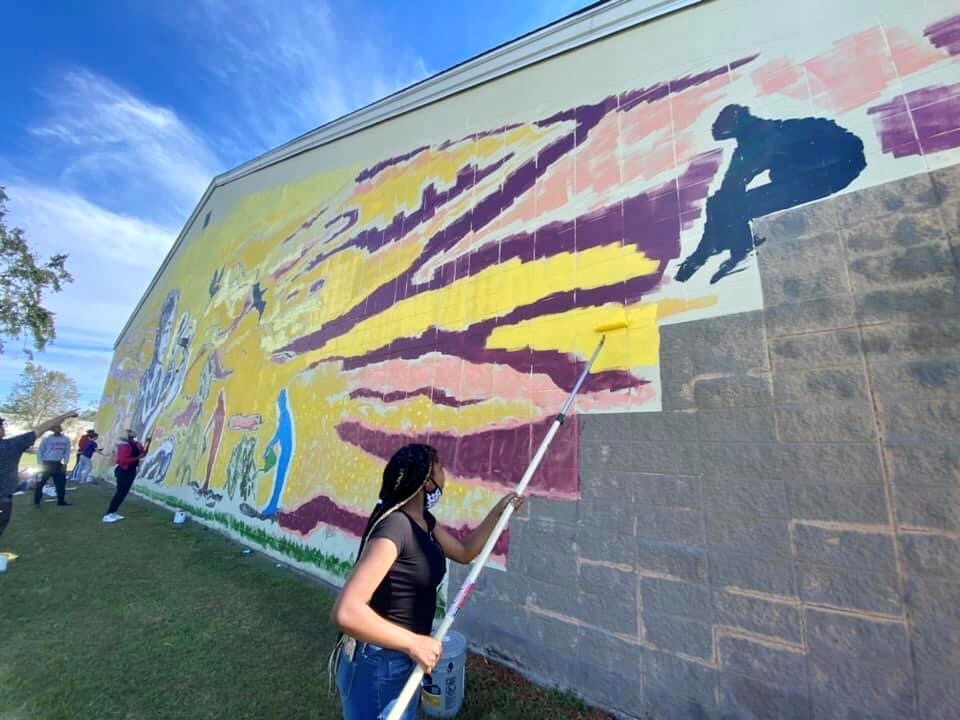 Taylor Park Mural Additions Complete
We are happy to announce additional improvements to the Taylor Park Community Center through a partnership with the James T. Strickland Youth Center. This community art project was done in conjunction with an Urban Gardening program organized by the Mobile Urban Growers and Keep Mobile Beautiful. Artist Zach DePolo has worked with area artists and youth through the Juvenile Court's program for Crime Prevention Through Environmental Design to further this project over the past years.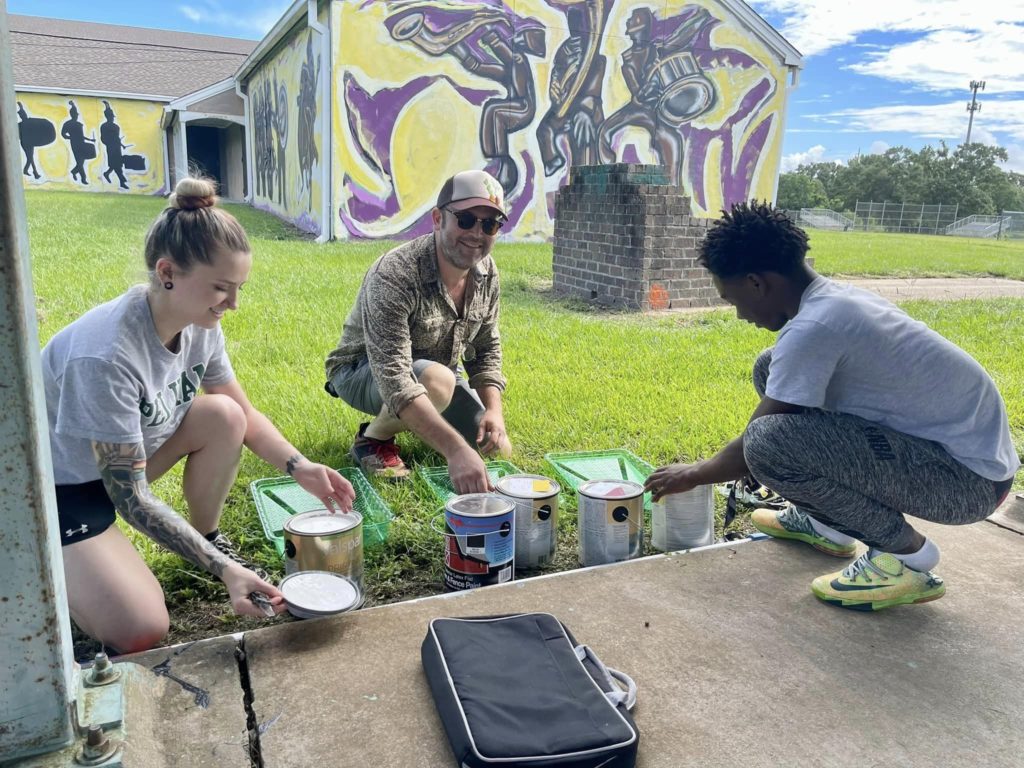 We look forward to officially unveiling the newest mural additions off Baltimore Street soon! Find out more about our ChARTing New Directions program here.