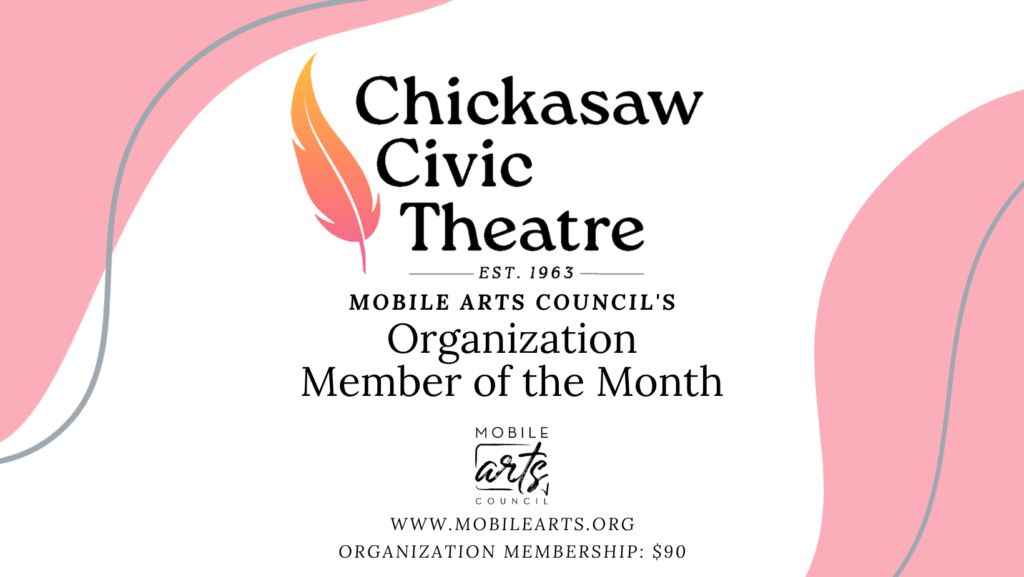 September Organization Member of the Month
Congratulations to our September Organization Member of the Month, Chickasaw Civic Theatre!
The Chickasaw Civic Theatre was formed in 1963 and has put on countless productions since its inception. These include Our Town, Charlie's Aunt, The Mousetrap, Sabrina Fair and Broadway hits such as, Camelot, South Pacific, The Sound of Music, The Secret Garden, Damn Yankees, Man of La Mancha, My Fair Lady, Titanic and Joseph and the Amazing Technicolor Dreamcoat. In 2000, CCT attained charitable, non-profit status and has since been raising funds to improve their theatre and fully utilize their building.
Chickasaw Civic Theatre is currently putting on a production of Clue: On Stage, Directed by Nedra Bloom. Shows run September 8th-17th, Fridays and Saturdays at 7:30 p.m., and Sundays at 2:00 p.m. CCT is also pleased to be having a Clue Costume Contest where participants can win a ticket to their November show, Arsenic & Old Lace! Join the fun by going to one of the performances of Clue dressed as your favorite Clue character. Arrive at the theatre at least 20 minutes before show time and sign in at the Box Office. Fifteen minutes before show time, CCT members will ask everyone in costume to walk across the stage. One winner will be chosen by an anonymous judge at each performance and will be announced during the curtain speech.
See a description of the show below:
That famous gang—Colonel Mustard, Professor Plum, Mrs. Peacock, Miss Scarlett and their colorful friends—all show up at the Boddy mansion, where every new arrival gets knocked off and the dinner guests have to solve the murders to save themselves. It's a spoof of a murder mystery—while the guests are quaking with fear, the audience will guffaw at the farce. This hilarious play is a stage version of the Paramount movie, which is based on the classic board game. Can you figure out whodunnit?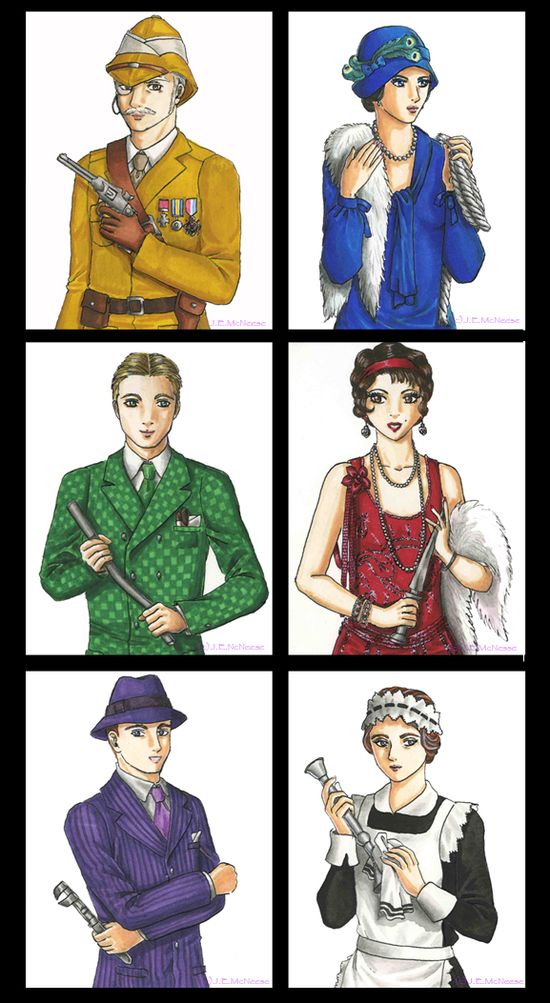 Would you like to be featured as a MAC Member of the Month? Click here for more information on Membership and contact kat@mobilearts.org with any questions.