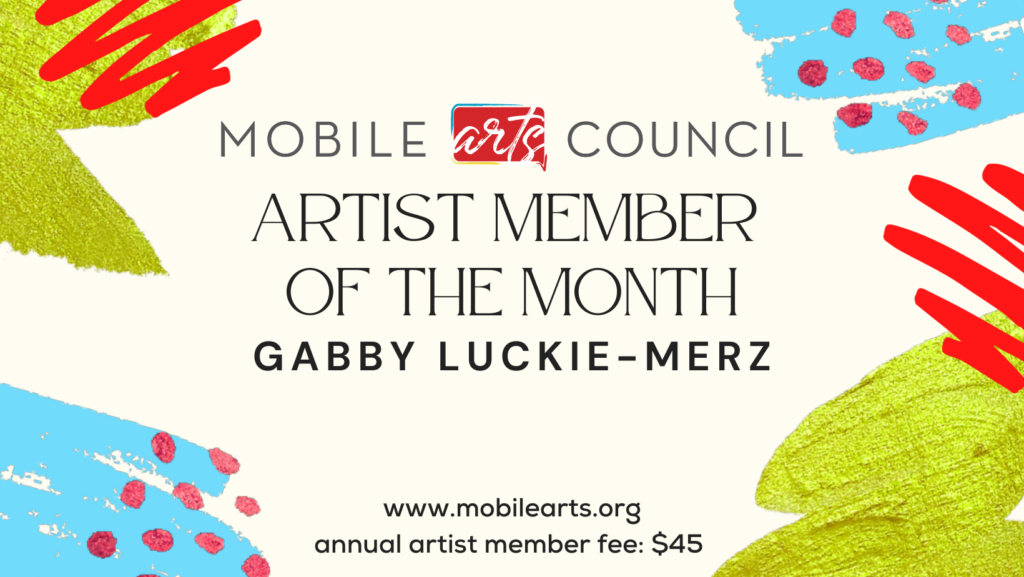 September Artist Member of the Month
Congratulations to our September Artist Member of the Month, Gabby Luckie-Merz!
Gabby is the lead vocalist of Disco Lemonade, a local alternative rock band with a funky twist. Together with bandmates Justin Stone (drummer), John Michael Adams (bassist), Jack Nicholas (guitarist), and Tyler Kendrick (keys/guitar/vocals), Disco Lemonade brings the party everywhere they play. Established in 2019, they deliver chemistry and grooves for your eardrums and viewing pleasure with every show.
If you're interested in booking Disco Lemonade for your next event, contact Gabby at gmerz8991@gmail.com.
Come see and hear what all the hype is about for yourself at Mobile Arts Council's 11th Annual Throwdown, happening at The Temple Downtown on Thursday, September 21st, from 6 to 9 p.m.! Get your tickets HERE and don't miss out on this one-of-a-kind arts event.
Would you like to be our next featured Artist Member of the Month? Get your Membership here, and contact kat@mobilearts.org with any questions.