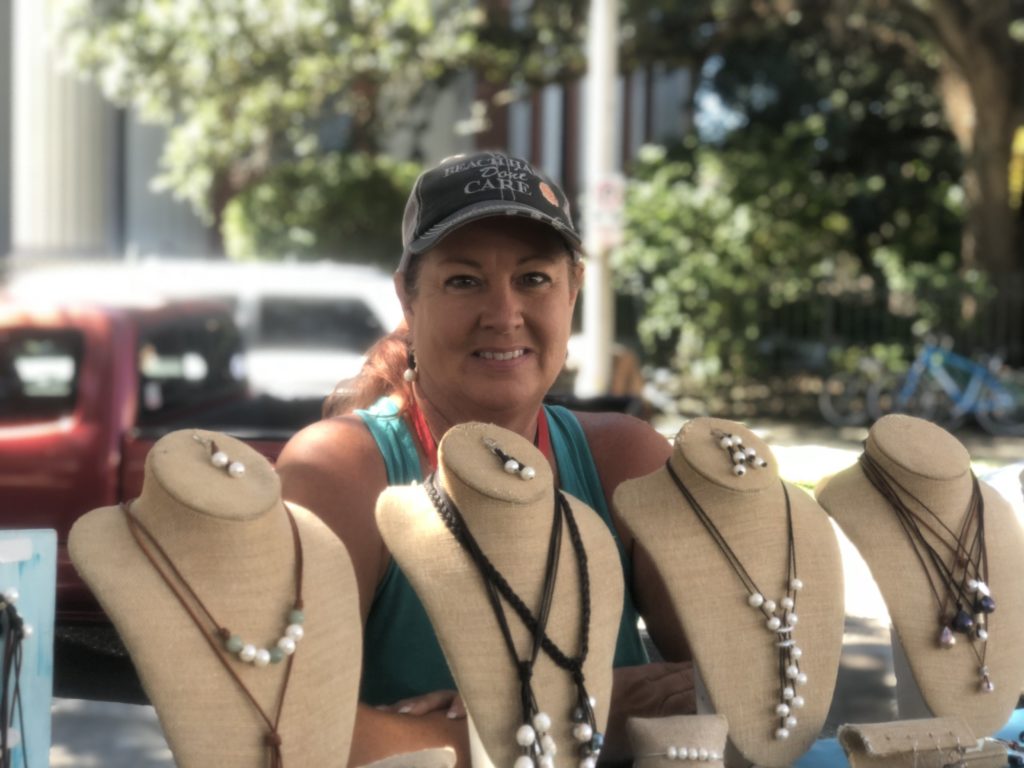 Panama City Beach Artist Finds Relief in Mobile
You may have noticed a new face at LoDa ArtWalk and at Market in the Park over the weekend. Artist Lynn Goble had her array of leather and pearl handmade jewelry set up at both events and was grateful for the opportunity.
"I'm glad to be able to sell my items and stay busy. There's a lot of damage and I don't know when our next market will be," she said.
Goble's business, Just Beachin', is based out of Panama City Beach, one of several panhandle cities who had just been devastated by Hurricane Michael just days prior. After seeking refuge in Mobile, she reached out to Mobile Arts Council to inquire about selling at the weekend events.
"It was a no-brainer for us," said Shellie Teague, Executive Director of Mobile Arts Council. "Lynn's items are beautifully made and we were happy to expedite the approval process so Lynn could set up as a vendor."
These events not only kept Goble busy but also provided her an opportunity to make money during her time of crisis. The ArtWalk on Friday, October 12 had a record-breaking attendance, with 1,825 walking through the MAC gallery (an increase of more than 100 from last year). Attendees at both events stopped by Goble's tent to view items and make purchases.
Goble was ready to get back home to assist her neighbors and friends, but is welcome any time at future MAC artist events.
To view more items by Just Beachin', be sure to go like and follow the Facebook Page. For updates on future Market in the Park and ArtWalk events, follow Mobile Arts Council.