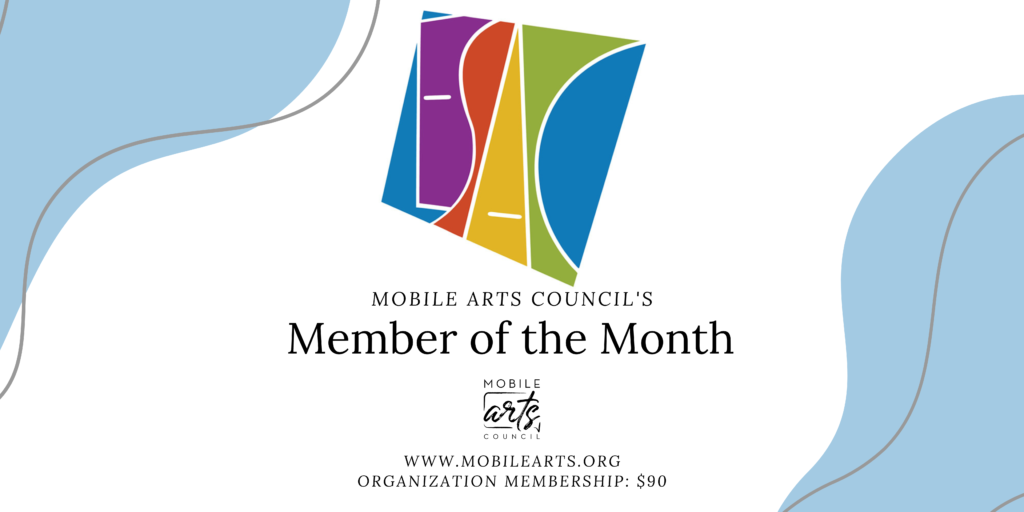 November Member of the Month: Eastern Shore Art Center
The Mission of the Eastern Shore Art Center is to connect people of all ages and abilities with the arts through education, exhibitions, and outreach activities.
This week (October 31-November 5), ESAC is hosting Plein Air Fairhope. This is a community celebration of painting in the great outdoors. 60 painters will be taking to the streets and the bay front pier. From sunrise to sunset, artists will set up throughout the city with portable easels, chairs, and umbrellas. Work created during the "paint out" will be on exhibit and available for purchase at ESAC. There will be a reception at First Friday Art Walk on November 4th with the exhibit running through December 30th. For more information on Plein Air Fairhope and more, click here.
We will be posting more about ESAC throughout the month of November. Please visit our social media pages to learn more about this amazing organization.
MAC's Member of the Month program is open to all current Organization Members of Mobile Arts Council. If you would like to become a MAC Member, click here. If you are a current Organization Member and would like to be featured in this program that will highlight your organization through The Muse newsletter and on our website and social media platforms, fill out this form. Organizations will be featured on a first come, first served basis. Contact Kat Stoves with any questions at kat@mobilearts.org.