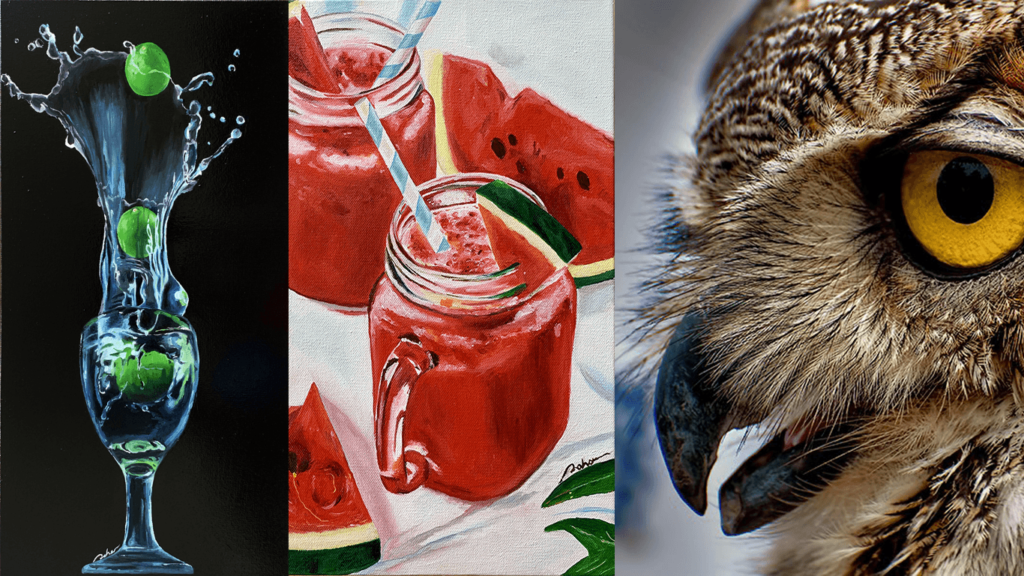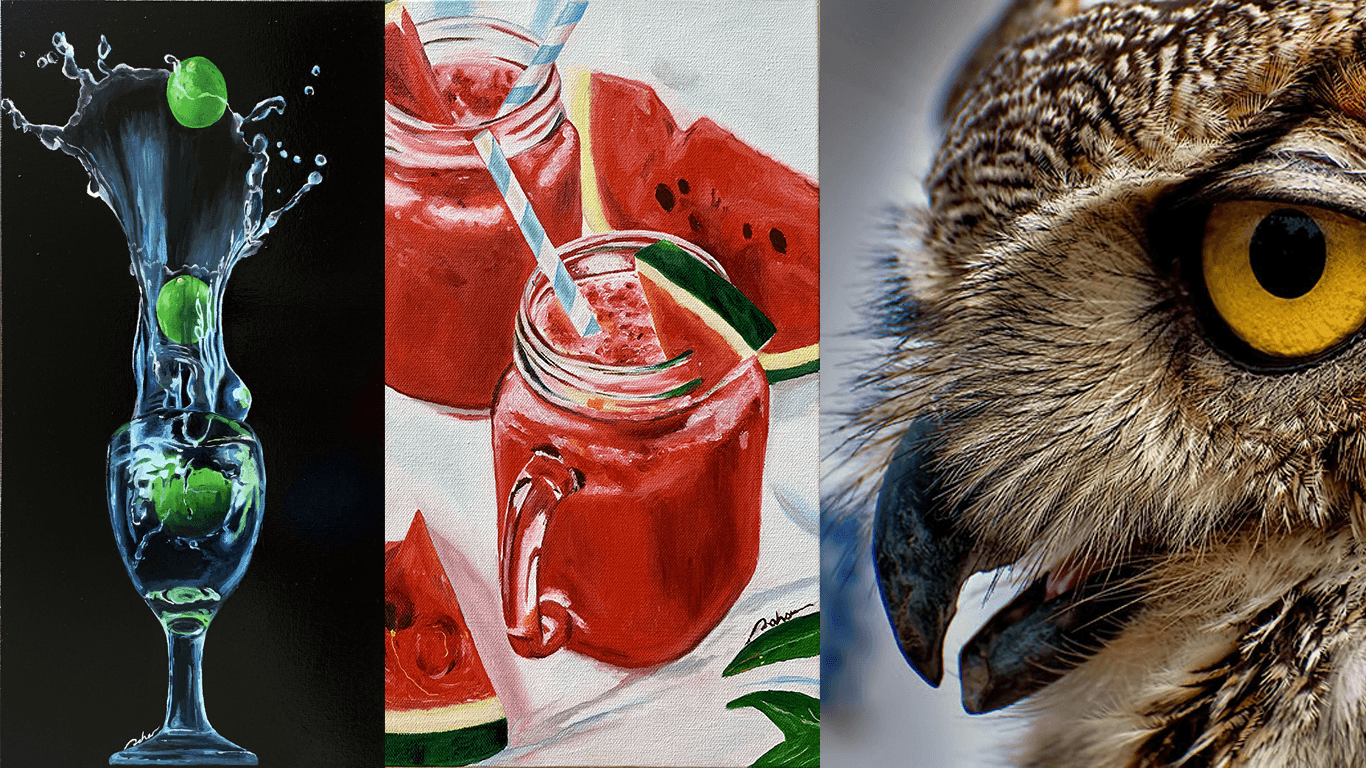 November Exhibitions: Paul Gray, Sahar Alford, and Mississippi Art Colony
Open November 5th to the 28th, Gallery Room 1927 will feature the exhibitions of Paul Gray, Sahar Alford, and the Mississippi Art Colony Traveling Show.
Paul Gray shares a collection of his nature photography, titled "God's World as I See It." Paul enjoys a variety of subjects: landscapes, cityscapes, seascapes, architecture, children, still life, nature, flora, birds, and wildlife. To him, what he photographs has never been as important as how he approaches the subject. Each image entails different technical, artistic, and emotional considerations, but he always tries to leave room for serendipity. Using light patterns, form, and personal perception, Paul's goal is to capture God's beauty and the magic he sees.
Artist Sahar Alford presents "Splash," a series of realistic oil paintings that examine different objects and their refraction in liquids such as water, milk, oil, and more. One of Sahar's favorite subjects of study in physics was refraction and the water ripple effect. Refraction of light is a commonly seen phenomenon in our everyday lives, and is utilized in optical lenses- allowing for instruments such as glasses, cameras, binoculars, microscopes, and the human eye to function. Refraction is also responsible for some optical illusions in nature, including rainbows and mirages. "Splash" combines Sahar's love of art and physics together in her newest painting series.
The Mississippi Art Colony features their Fall Traveling Show. Twice a year, the Mississippi Art Colony asks a guest artist to jury a show that will travel the state and beyond, representing the artists who attended their most recent artist session. This show was selected by guest artist Stan Kurth, and represents the artists who attended their fall session.
Gallery hours at Room 1927 will be 10 a.m. – 4 p.m. on Tuesdays – Fridays. The exhibitions will hang from November 5th through the 28th, with a special reception from 6 p.m. to 9 p.m. on November 8th, LoDa ArtWalk night.