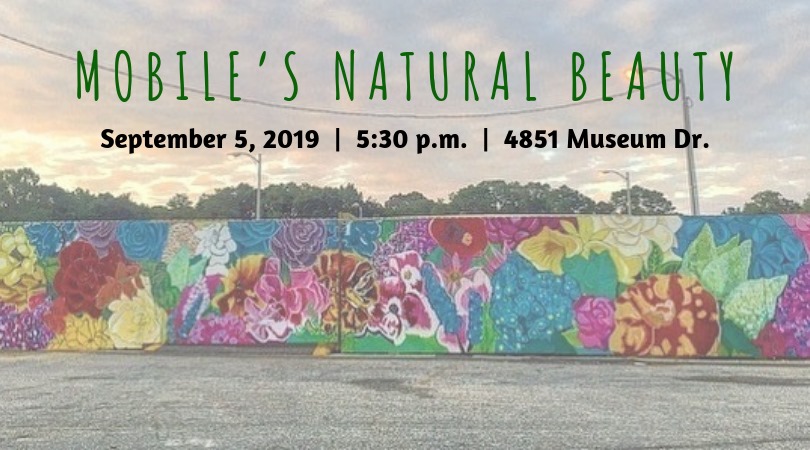 Mobile Natural Beauty – Mural Ribbon Cutting
Come out to Mobile's newest mural's ribbon cutting, across from the Mobile Museum of Art, on September 5th at 5:30 PM. "Mobile's Natural Beauty" was originally created as a feature of the 2019 Festival of Flowers. This giant floral mural, designed by Riley Brenes, was produced by at-risk youth under the instruction of Soynika Edwards-Bush. The original project has since expanded to cover the entrance of this recycling center, thereby reflecting Mobile's natural flora and enhancing Langan Park.
This mural was made possible through a collaboration with Judge Edmond Naman, Juvenile Court Judge of Mobile County; Alabama Hues; Catherine Arensberg, the 2019 Festival of Flowers Lead Designer; and Carole Grant, Executive Director of NEST of Mobile. This project was sponsored by the Mobile Arts Council with support from Representative Adline Clarke and the Alabama State Council on the Arts.
Following the mural's unveiling, stop by the Mobile Museum of Art for their free Thursday programming! Sit in on ART TALK: Nall from 6 – 7 PM, with a meet and greet and light refreshments to follow.