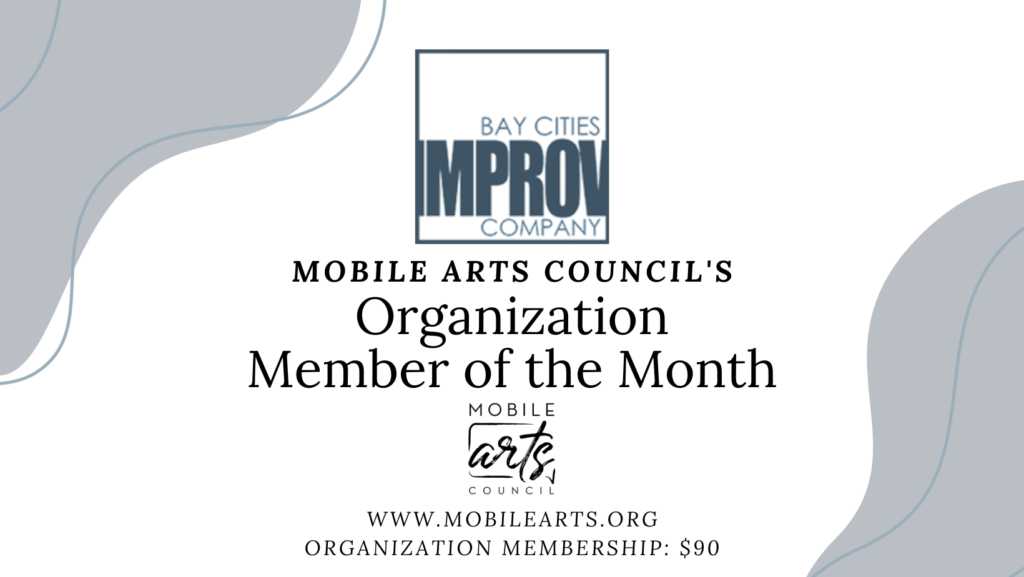 May Organization Member of the Month
Congratulations to our May Organization Member of the Month, Bay Cities Improv Company!
Improv (Improvisational Comedy) is unique in that you will never see the same show twice. It's different every time because the plot, characters, and dialogue of the scene or story are made up in the moment. Bay Cities take their cues from audiences and their suggestions. They blend the art of improv with the showmanship of entertainers to give a unique spin on everything they do. The actors add a touch of drama to comedy and get the audience out of their seats to have fun alongside them, calling it IMPROVactive.
Bay Cities Improv performs The Murder Creek Mystery Show every Thursday, Friday, and Sunday on the Perdido Queen River Boat.
For more information on shows, classes, or auditions, please email Jon Robitaille at jon@baycitiesimprov.com.