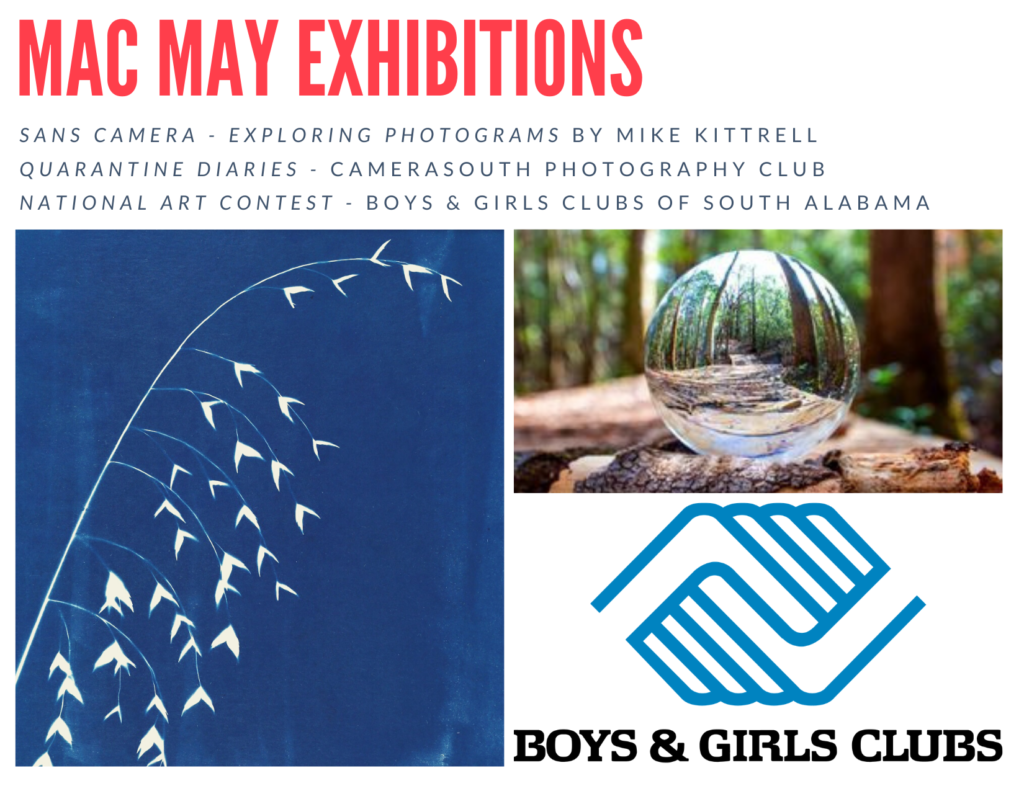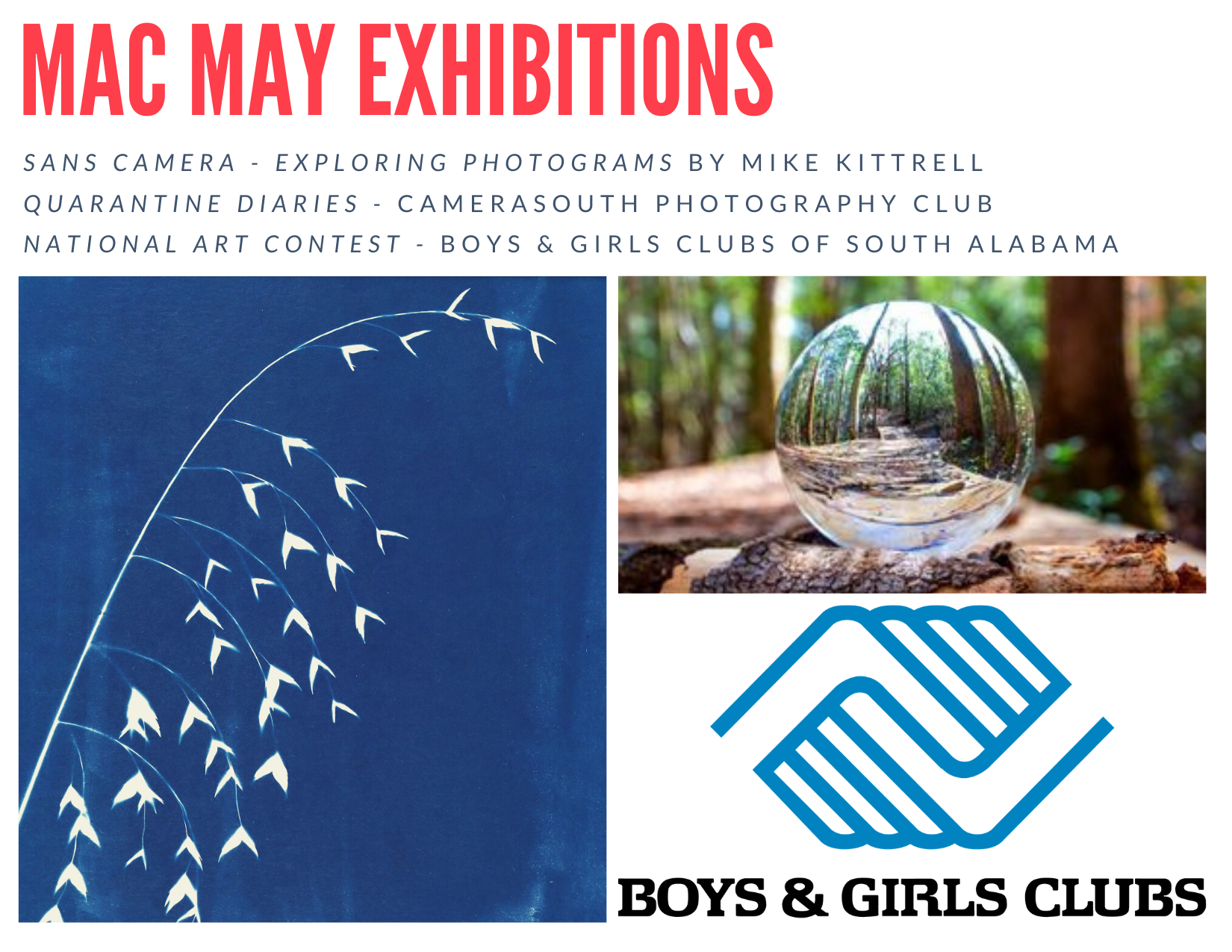 May Exhibitions: Quarantine Diaries, Exploring Photograms, and Boys & Girls Club Competition
In conjunction with National Photography Month, the Mobile Arts Council Gallery will be hosting three photography exhibitions this May. These exhibitions will hang in the Mobile Arts Council Gallery from May 5th through May 28th, 2021. See it in person throughout the month or on LoDa ArtWalk night, Friday May 14th! A date for the closing reception honoring these artists will be announced at a later time. The MAC Gallery is open Wed-Fri, from 10 a.m. to 4 p.m.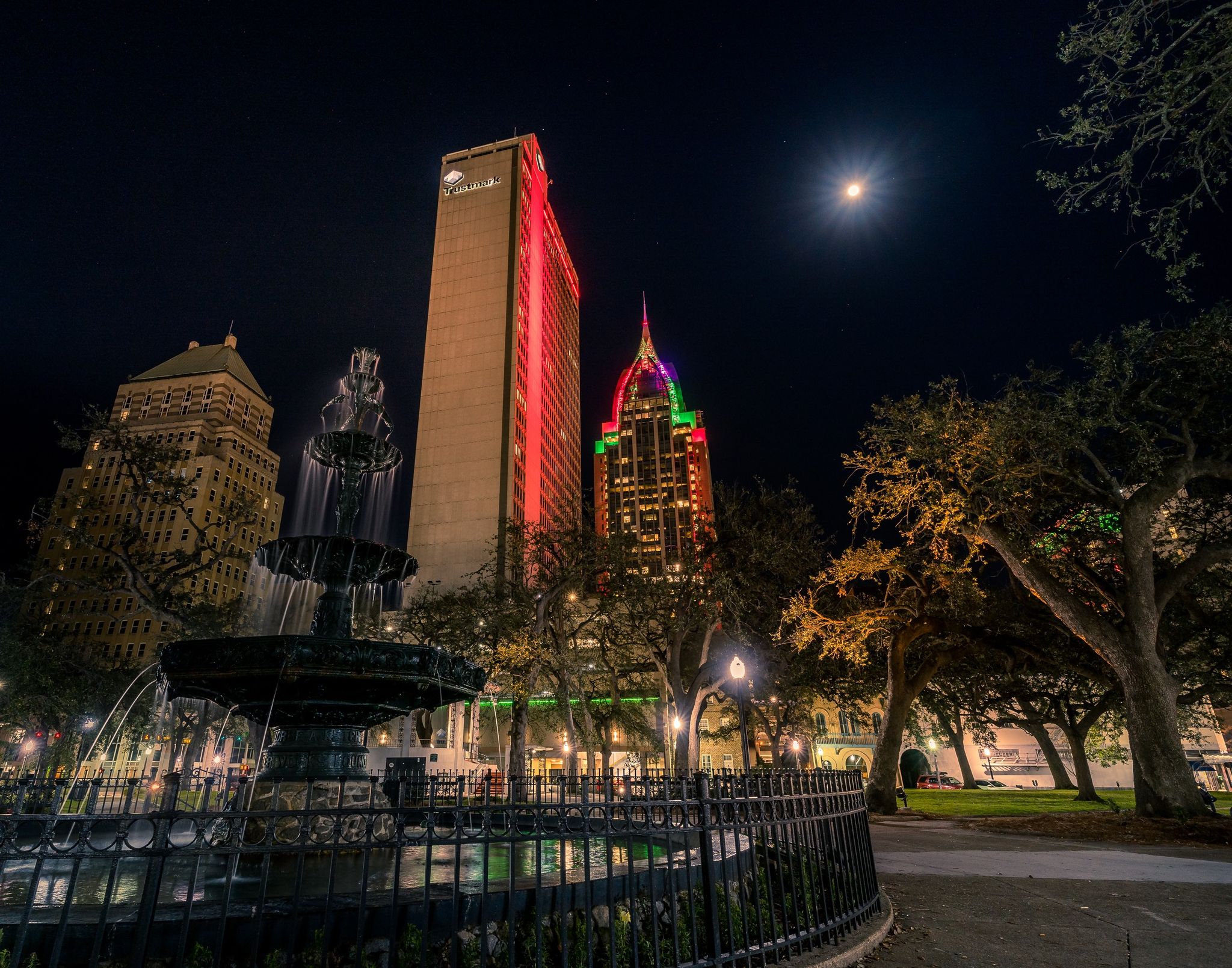 Quarantine Diaries
Quarantine Diaries will be a group exhibition from photographers with the Camera South Photography Club. Each featured image was taken of Mobile since the start of quarantine. The exhibition explores both the constant changes and screeching halt that the pandemic has brought to us all.
Camera South is a camera club in Mobile, Alabama and works to provide a platform for people interested in photography. Both professionals and beginners can share ideas, ask questions and have fun with photography.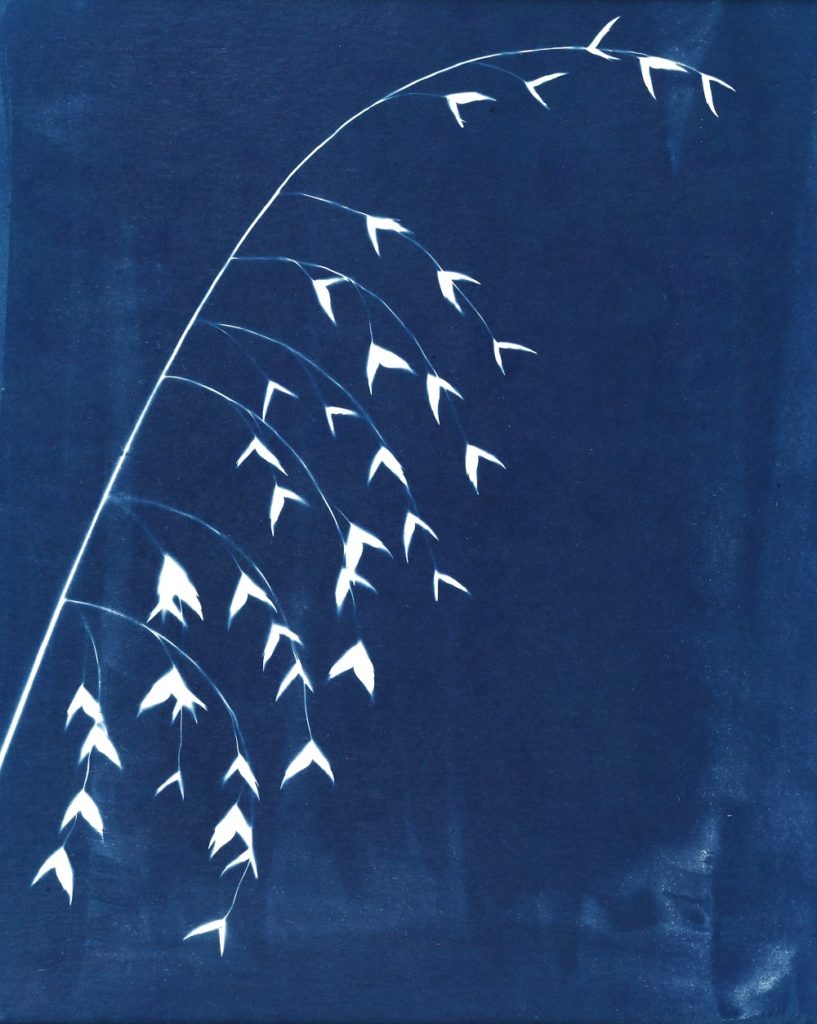 Sans Camera – Exploring Photograms
Mike Kittrell's Sans Camera – Exploring Photograms features camera-less photograms of botanical, industrial and household objects using the antique cyanotype photo process from the early 1840s. Objects depicted in the exhibit were placed in direct contact with watercolor paper hand-coated with iron-based photosensitive chemistry and were exposed using direct sunlight or a UV box. Cyanotype chemistry can be applied to a variety of mediums including paper, fabric, wood, glass and ceramics. Traditional black and white negatives or enlarged digital negatives can also be printed as cyanotypes when laid directly on the medium.
Mike Kittrell is an freelance editorial photographer based in Mobile. With a career spanning over 30 years, his work has appeared in national and international publications. Non-silver based processes and pinhole photography are two of his photo-related interests.

Boys & Girls Club National Contest
The top selections from the Boys & Girls Clubs of South Alabama's recent art competitions will also be featured in the gallery this May, showcasing original photography and paintings by local students. The winners of this competition will proceed to the Boys & Girls Club's National Fine Arts Exhibit and ImageMakers National Photography Program!
Competing within four age groups and 18 categories, participants in the National Arts Contest complete original works of art that are exhibited locally, regionally and nationally. The annual contest launches with National Arts Education week in September and closes at the end of May.