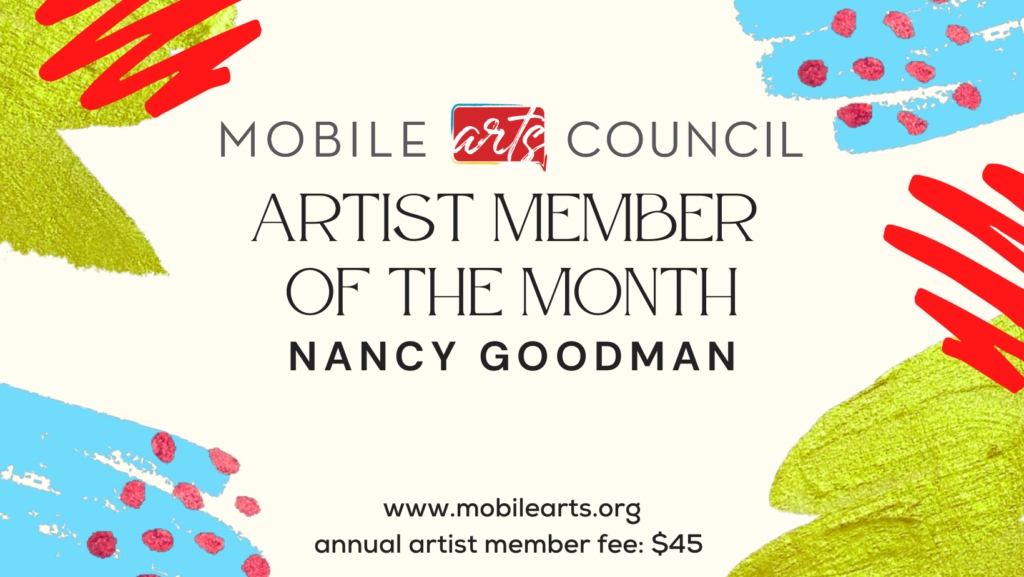 March Artist Member of the Month
Congratulations to our March Artist Member of the month, Nancy Goodman!
Nancy was born in New England, moved to Colorado as a teenager and then to California for college. She made her first quilt for her firstborn about 45 years ago. A few years later she moved to New Mexico and finally to Alabama.
Along the way she spent a year in Gabon, Africa which was a pivotal experience in her quilting life. Stunned and thrilled by the Africans' use of color, Nancy turned toward using bright, saturated colors in her quilts. Upon returning to the U.S., she discovered that she couldn't buy prints in the wild African color combinations she wanted, so Nancy turned to using solid fabrics. Today, Nancy still works exclusively with solid fabrics. She started out making traditional quilts but turned toward original designs and art quilting early on.
Nancy now lives in Mobile, Alabama with her husband. She has a studio at Central Presbyterian Church and is active in the Azalea City Quilters Guild.
The piece shown below is titled Diamond. It was created by Nancy Goodman in 2018.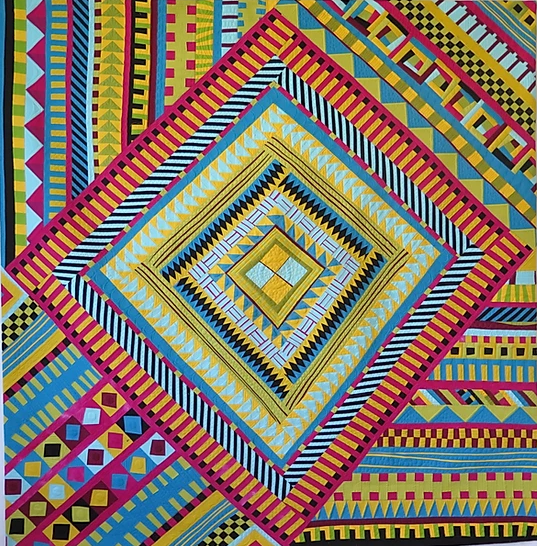 The Guild is having their Festival of Quilts Return to Traditions show at the Abba Shrine Center, May 12th & 13th. There are over 300 quilts with dazzling designs and mastered techniques on display. There will also be demonstrations for those looking to learn techniques and several participating vendors
Mark your calendars: Friday, May 12th & Saturday, May 13th | 10 a.m. – 5 p.m.
Tickets are $10
Tickets are $5 for children 5- 12
Children 4 and under are FREE
---
Would you like to be a featured Artist Member of the Month? Click here to apply! All featured artists must be active Artist Members of Mobile Arts Council. The membership fee is $45 annually. You must also have an active listing in our Arts Directory. Click here to find out how to register your directory page. This Member Benefit is FREE to all active Members. Click here to find out more about Membership.
If you have any questions or need assistance with creating your directory page, please contact Kat Stoves at kat@mobilearts.org.