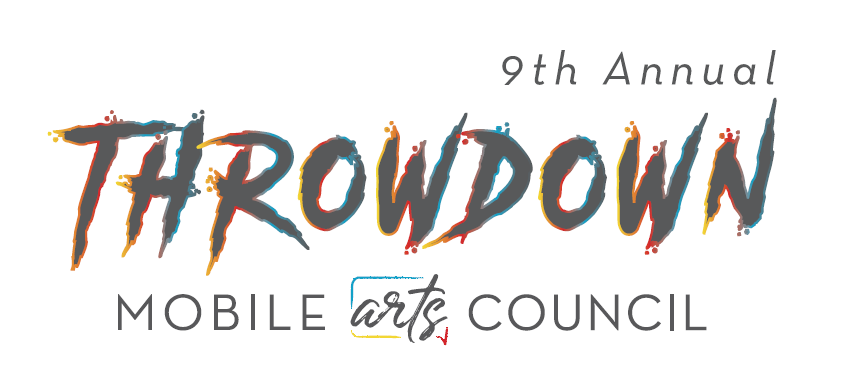 MAC Announces Throwdown Competitors
The 9th Annual Throwdown is fast approaching! Join us online via Facebook or Youtube to watch the premiere of the 90-minute art competition on Thursday, October 29th, at 7:30 p.m. This year the competition comes to you in the form of a reality show hosted by NBC15's Darwin Singleton and a special guest host.
Five artists have been selected for MAC's biggest annual fundraiser, representing a diverse range of mediums, styles, and personalities. Competitors Monica J. Beasley, Soynika Edwards-Bush, Steve Joynt, Kathleen Kirk Stoves, and Abe Partridge will use an 18″x24″ wooden panel, items from a mystery cauldron, and their own materials to create original works of art. These pieces will be available for auction at the conclusion of the Throwdown premiere!
Visit the Gallery in Room 1927 between now and Friday, October 30th, to see our collection of silent auctions items, including local and international artwork! You can also see the exhibition online in MAC's Virtual Gallery soon. Download the Auctria app to start bidding on our silent auction items, as well as raffle baskets, starting on October 1st!
Support the 9th Annual Throwdown and support Mobile's arts community. For sponsorship information, contact Angela Montgomery.