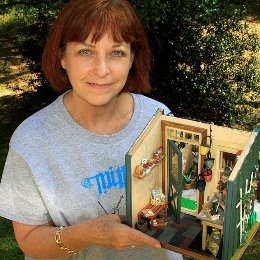 Roxann Dyess – "Miniature's & More" Silent Auction Items
All auction items have the current and minimum bid information listed in the photo caption. Bidding ends on June 30th at 2 p.m. If you are outbid, we will call/text you to see if you would like to increase your bid for the item.
The Miniatures
See images of the available miniatures below. To bid on an item, comment your phone number, the title of the piece, and the bid amount below. You may also call us at 251-432-9796 with your bid information OR view the items in person in our gallery and physically bid there. We will update bids daily on this webpage and on the bid sheets in the gallery.