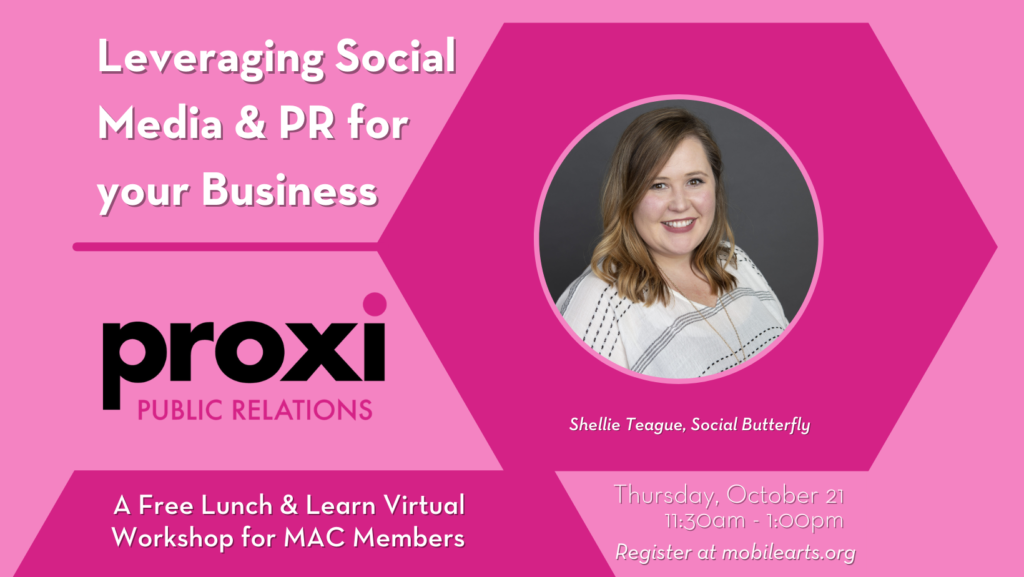 Leveraging Social Media & PR for your Business – A MAC Member Workshop
Join Shellie Teague, Social Butterfly of Proxi Public Relations, to get tips on how to leverage social media & PR for your business. Learn how to craft the stories that will cultivate relationships for your brand as well as strategies and solutions for managing your social media.
Shellie has been in the public relations field since 2013, working at a national photo backdrop company before venturing out on her own as a solo public relations consultant. She took a position as the Executive Director of the Mobile Arts Council from 2017-2019, during which time her public relations work was recognized with four awards from the Public Relations Council of Alabama and the Southern Public Relations Federation.
The workshop will be held on Thursday, October 21 from 11:30am – 1:00pm.
This event is free for all interested MAC members.