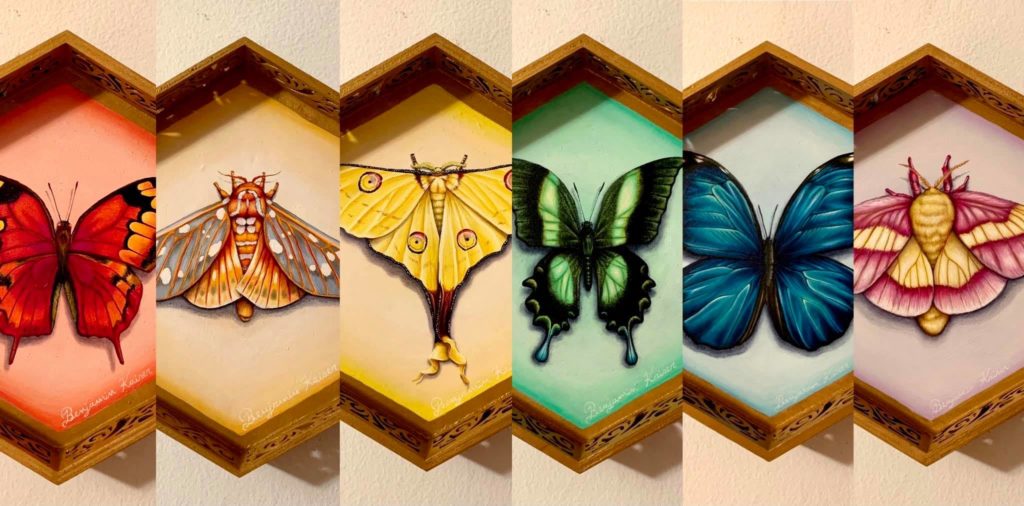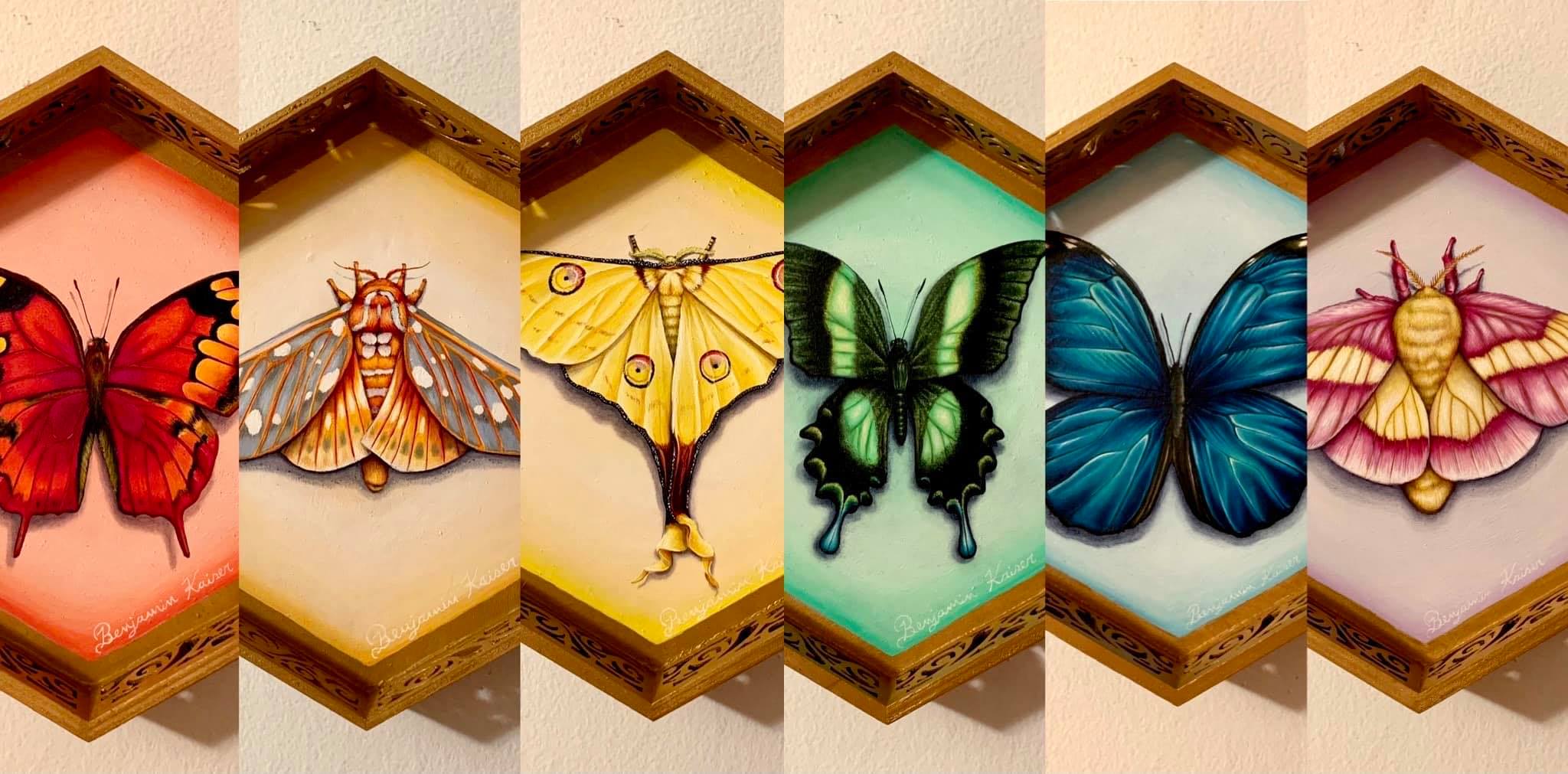 June Exhibitions: Entomology and Funky for Mobile
The Mobile Arts Council Gallery will be hosting two exhibitions this June. These shows will hang in our Gallery @ Room 1927 from June 4th through June 30th, 2021. See them in person throughout the month or on LoDa ArtWalk night, Friday June 11th! A date for the closing reception honoring these artists will be announced at a later time. The MAC Gallery is open Tuesday – Friday, from 10 a.m. to 4 p.m.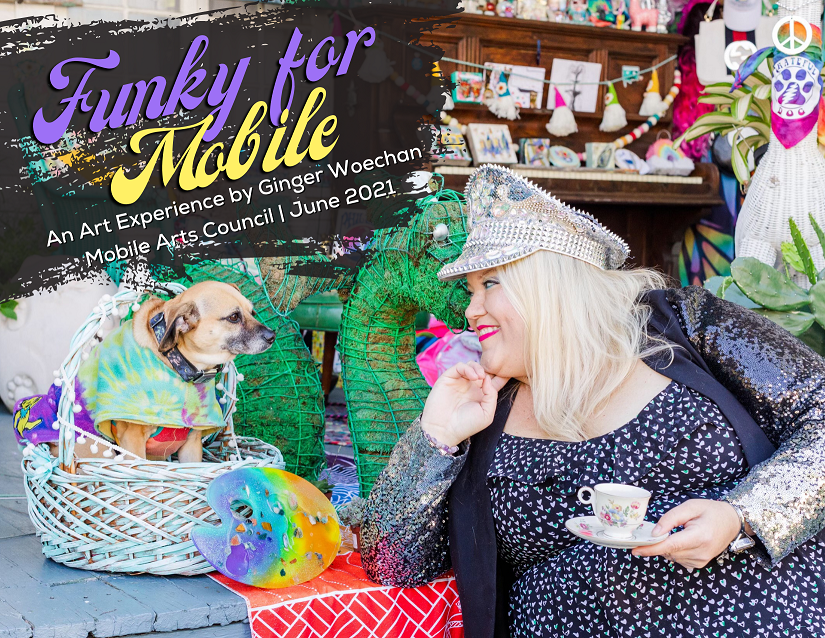 Funky for Mobile
An Art Experience by Ginger Woechan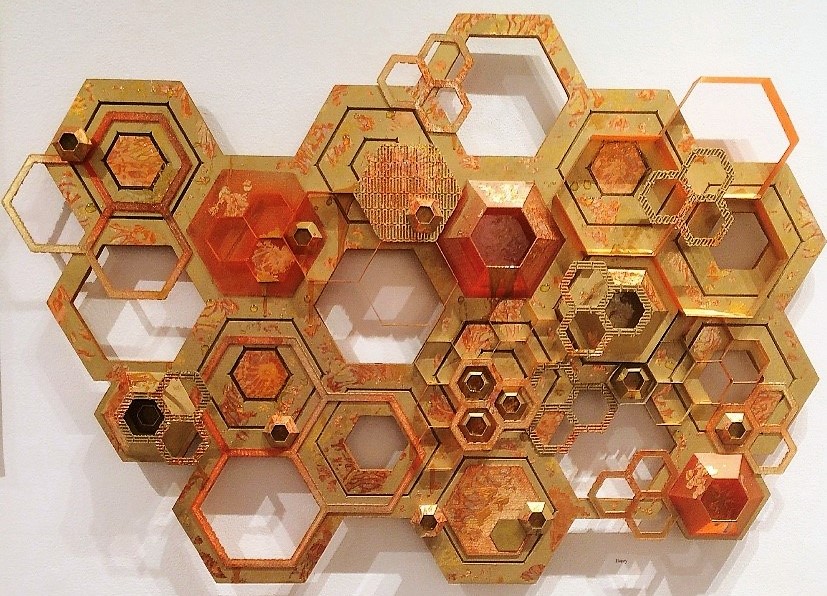 Entomology
By Ben Kaiser and Vanessa Quintana
In this world, beauty can be found almost anywhere. From traveling to strolling in the park, or even just stepping out in the garden, beauty is everywhere; but we would like to turn your gaze to some of the lesser known, or overlooked beauties. The ones that you may find just by walking through your yard or turning over a leaf. For most people, when they think of insects, they don't tend to think nice thoughts, but we would like to challenge your perspective. "Entomology" is here to open your eyes to the fascinating world of insects, their close cousins, and their environment. We created this collection acknowledging the classic scientific drawing and added our own artistic flare. We hope that after viewing this show you will have a new appreciation for the beauty of the insect world.