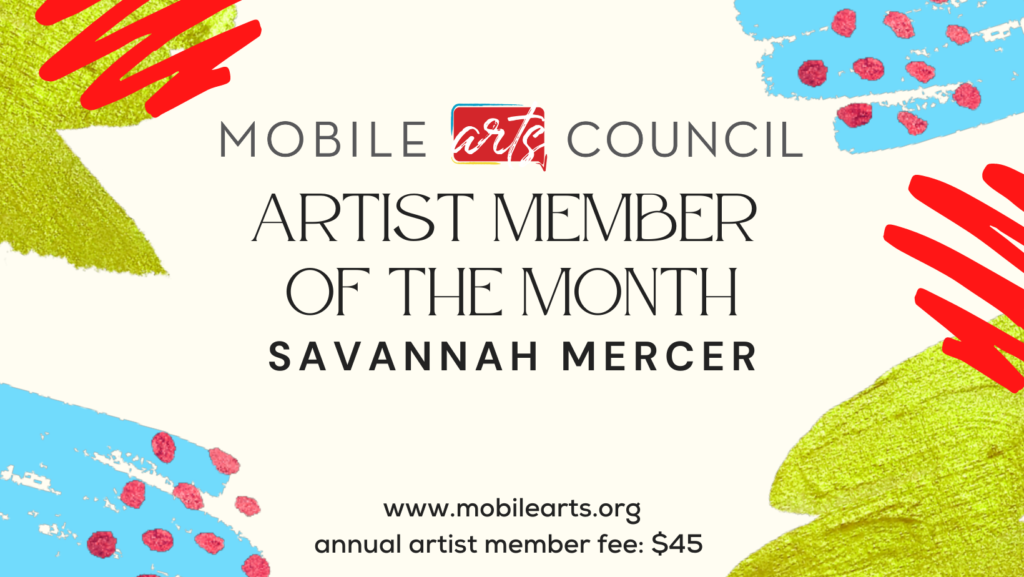 June Artist Member of the Month
Congratulations to our June Artist Member of the Month, Savannah Mercer!
Savannah, formerly known as MAC intern extraordinaire, is a visual artist working in many mediums. These include painting, drawing, graphic design, 3D work, photography, set design, SFX makeup, and more! She has recently started working as a multimedia production artist with local sign painter and muralist, Andy Scott with New Hand Signs. The duo is currently working on large scale murals on location at OWA Parks & Resort.
To find out more about Savannah and her many artistic endeavors, click the link attached to her name for her website, or follow her on Instagram at @savannahmercerart. You can also reach her directly at (205) 482-6393 and by email at savannahmercerart@gmail.com.