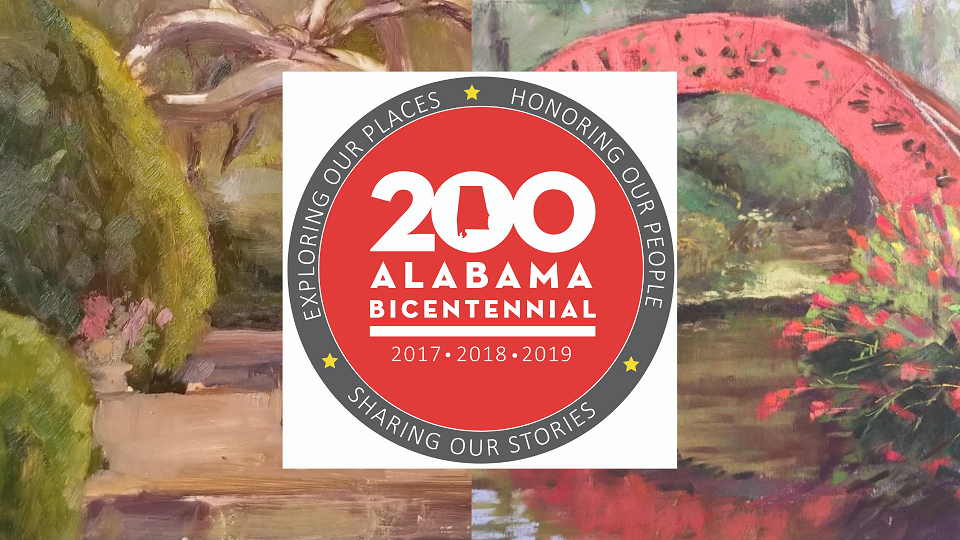 July Exhibitions: Alabama Plein Air Artists, Emily Sommer, & PleinAirSouth
Head over to 6 South Joachim Street to see the Mobile Arts Council's new satellite gallery location, known as the Saenger Theatre's Room 1927. MAC's July artists are lovers of local nature and Alabama scenery. Come see a watercolor collection with a message of preservation by Emily Sommer; a traveling Alabama 200 exhibition featuring educational and commemorative works by Alabama Plein Air Artists; and an assortment of plein air paintings from local group PleinAirSouth.
Gallery hours at Room 1927 will be 10 a.m. – 4 p.m. on Tuesdays – Fridays. The exhibitions will hang from July 3rd through 30th, with a special reception from 6 p.m. to 9 p.m. on July 12th, ArtWalk night. We will remain closed on July 4th in observance of Independence Day. MAC's office location and hours will remain at 318 Dauphin Street from 9 a.m. to 4 p.m. throughout most of July.