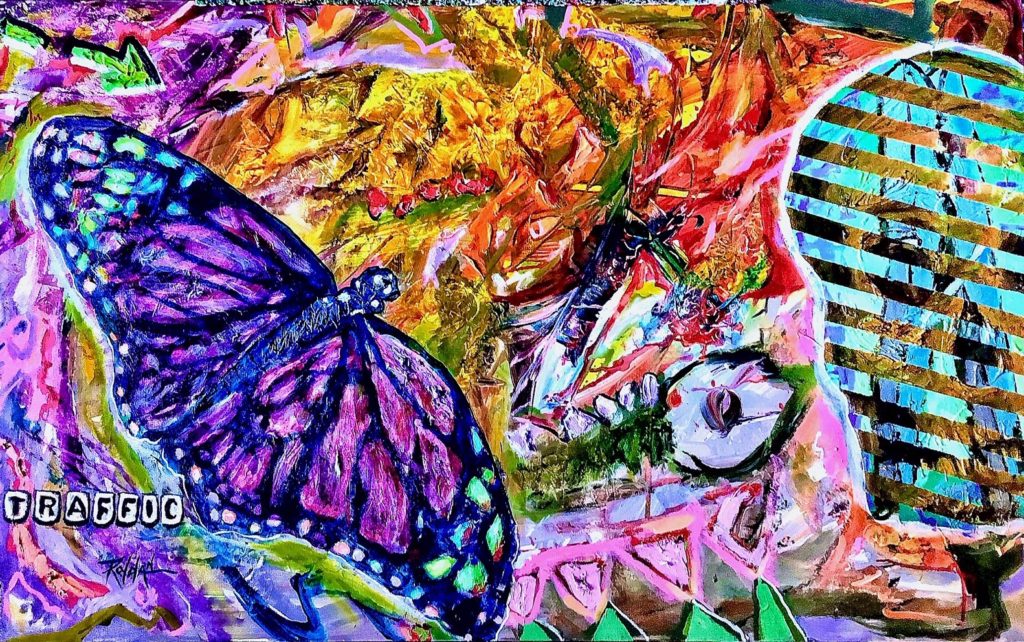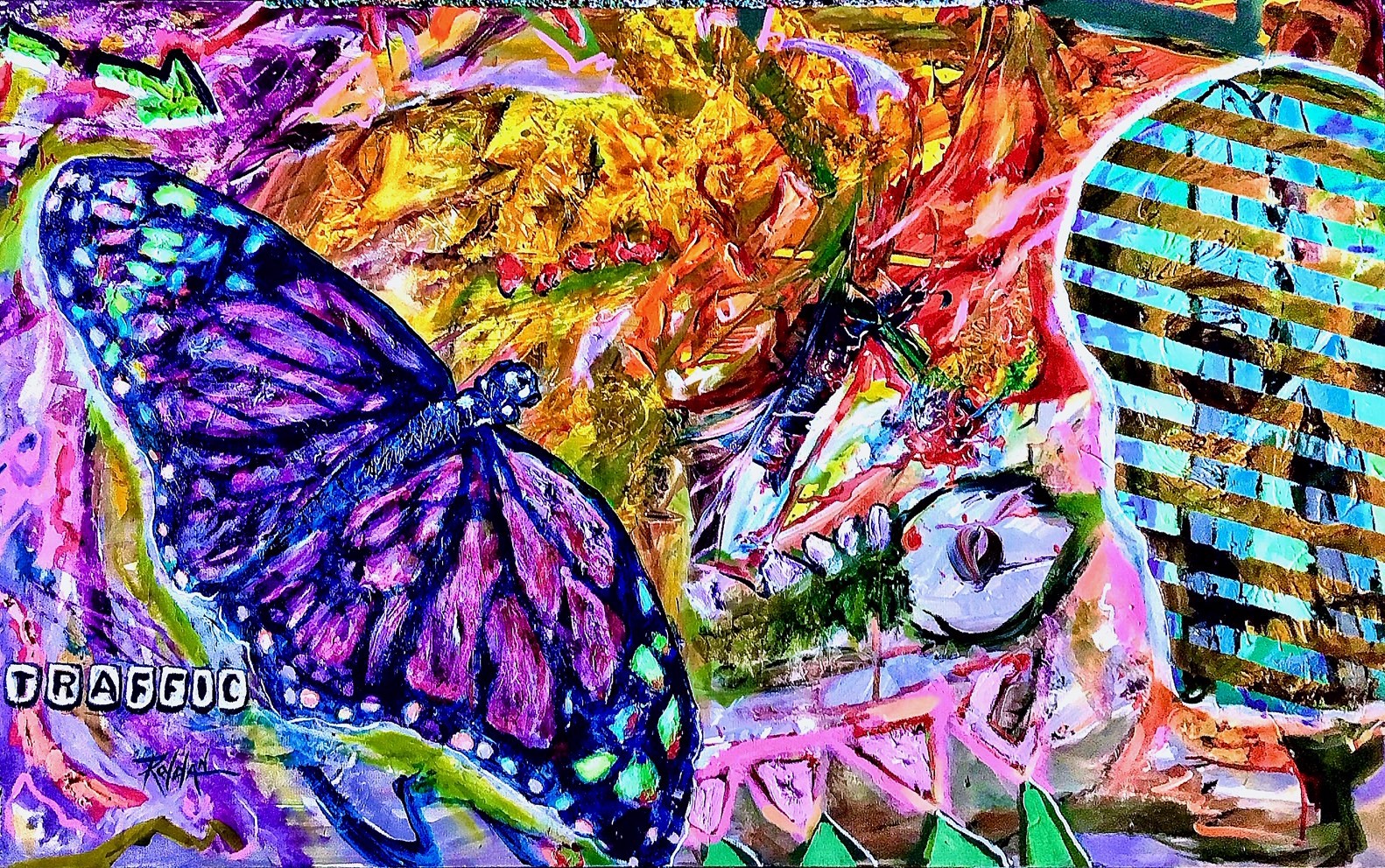 January Exhibitions: Jerry Roldan and "Vanishing Point"
Artists Jerry Roldan, Hunter Cobb, and others will be exhibiting January 6th to the 31st in MAC's Gallery at the Saenger's Room 1927.
Jerry Roldan's exhibition, "Doodles from a Clutter Reality," consists of arbitrary shapes and layers of various art styles. His spatial designs and vibrant use of colors draw in the viewer to interpret the narrative aspects of his paintings.
Roldan explores time as an element in his painting by the dividing the picture into sections, using the edges of the canvas, and by creating numerous accent areas. This encourages the viewer to spend time looking at the work from different distances, angles, and levels of detail. If they look for 3 minutes or 10 minutes, the work thereby exists as a 3 minute or 10 minute "film".
Roldan encourages the viewer to spend "creative time" thinking of the meaning of the work. As many of the arbitrary shapes occur by chance, it leaves aspects of the work open for loose interpretation.
 "Vanishing Point," organized by Hunter Cobb, is a group show featuring artists from Innova Arts, Dauphin Island Heritage and Arts Council, and other area artists. The underlying theme of this group exhibition is utilizing vanishing point perspective.
Gallery hours at Room 1927 will be 10 a.m. – 4 p.m. on Tuesdays – Fridays. The exhibitions will hang from January 6th through the 31st, with a special reception from 6 p.m. to 9 p.m. on January 10th, LoDa ArtWalk night.