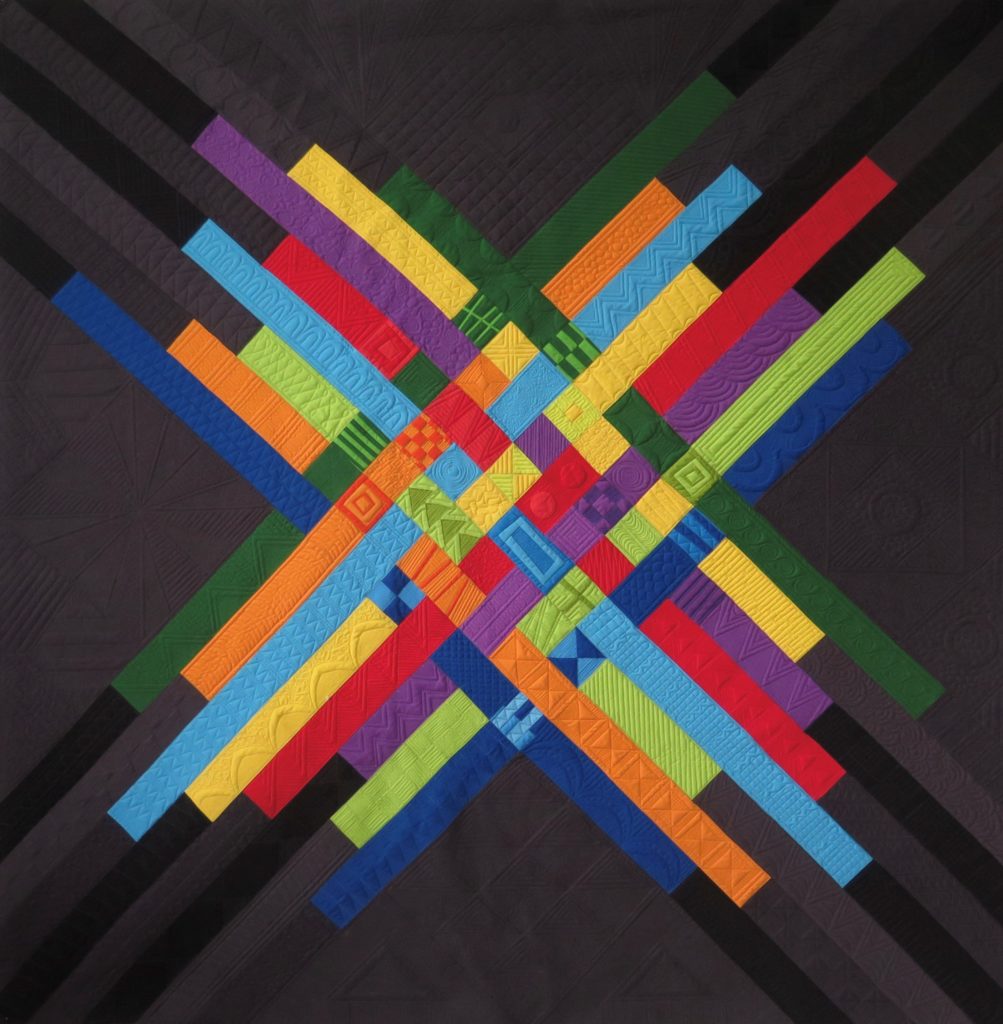 January Exhibitions: Art For All and Nancy Goodman
This month we will be featuring two exhibitions: Art For All and Nancy Goodman's Quilts. These pieces will hang through the end of January in the Mobile Arts Council's Gallery @ Room 1927. The gallery is open to the public Wednesday – Friday from 10 a.m. to 4 p.m.
The Mobile Arts Council, The Central Arts Collective, Full Life Ahead Foundation, and L'Arche Mobile are pleased to announce Art for All, an inclusive arts education program for adults. The goal of the program is to bring people of all abilities together to express their creativity and develop their skills in a variety of arts media including acrylics, graphics, watercolors, and more. This January, 58 framed works from Art for All, all created by students with developmental disabilities over a number of years, will be featured in our gallery. 100% of proceeds from these art sales will go toward purchasing supplies for Art For All's classes, so stop by and purchase a special piece for your home while supporting a great cause! If you are interested in volunteering or making a financial donation towards this program, please contact Lucy Gafford at director@mobilearts.org.
Nancy Goodman makes art quilts – quilts meant for the wall, rather than the bed. While firmly grounded in the craft of quilting, Goodman's quilt style is improvisational, made without patterns or templates. She creates her designs using vibrant colors and complicated piecing. A final layer of intricate quilting (stitching that holds all the layers together) fills every inch of the quilt. Goodman exhibits her quilts in national and international shows and has won many awards. She lives and works in Mobile, AL. Within the artist's featured works, she has included a Peace and Freedom Series. According to Goodman, "All over the world people are struggling for peace and freedom. These quilts commemorate some of those struggles."