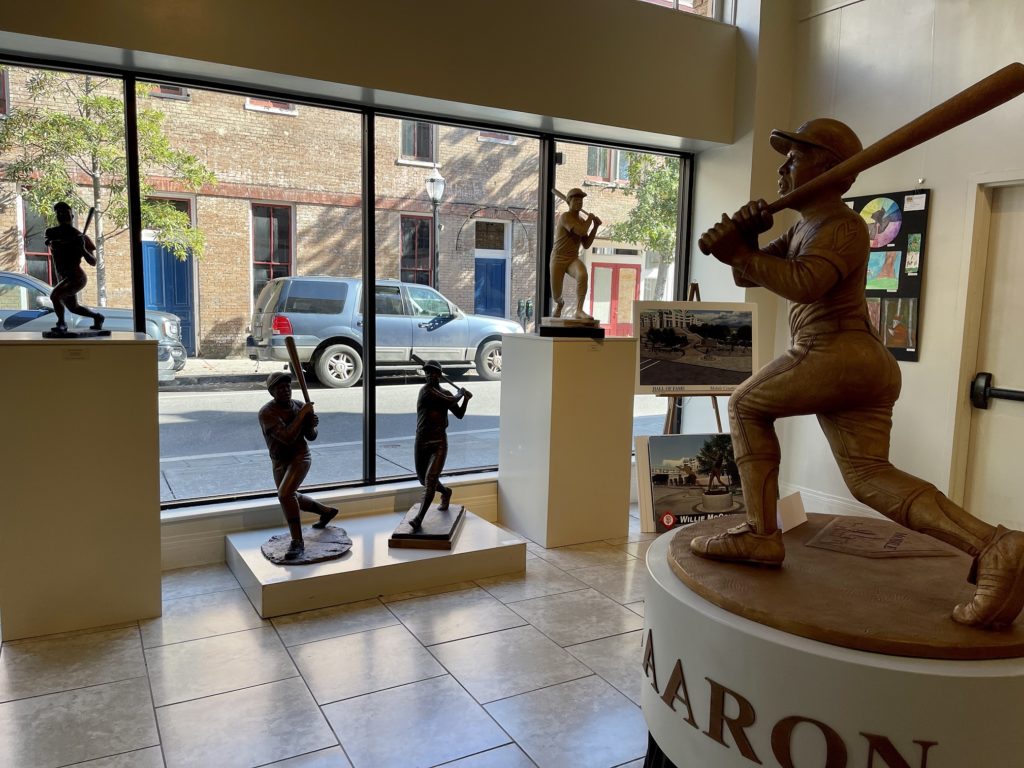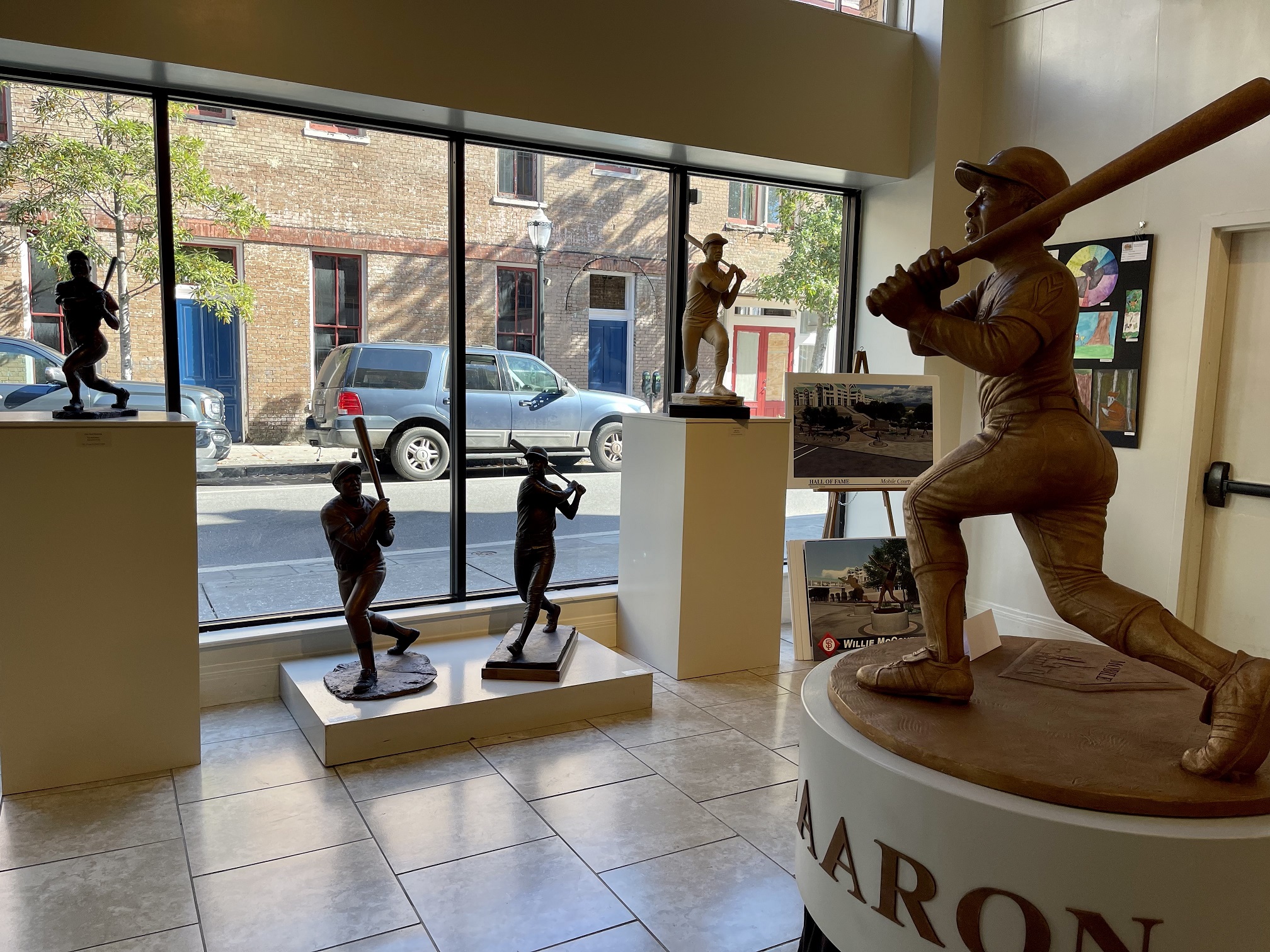 Hall of Fame Courtyard Finalists on Display
Stop by MAC this month to see a few versions of a familiar face. Featuring artists from all over the country, MAC's Gallery @ Room 1927 is showcasing five renditions of Hank Aaron at bat by the finalists from the Hall of Fame Courtyard. The courtyard also will include Mobile's other baseball Hall of Famers: Willie McCovey, Satchel Paige, Billy Williams and Ozzie Smith, and the city's only homegrown member of the Pro Football Hall of Fame: Robert Brazile Jr.
The five artists submitting proposals were whittled down from 13 who initially offered courtyard proposals shortly after the committee's work began about eight months ago. Two of those artists are from Alabama and others are from Georgia, Michigan, and Idaho. Artists include Cory Swindle of Fairhope Foundry, Caleb Kola O'Conner & Chip Taylor of O'Connor Art Studios and Chip Taylor Fine Bronze Sculpting in Tuscaloosa, Vic McCallum of Highlander Studio in Georgia, Brett Grill of JBG Sculpture in Michigan, and Ben Victor of Ben Victor Studios in Idaho.
The five artists or teams of artists will give presentations to the Hall of Fame committee Friday, December 10th. The 13-member statue selection committee will select the winning artist in coming weeks. The goal is to have the first statue finished and displayed in downtown Mobile next year, with the others delivered in 2023. These statues are a part of an initiative to highlight sports greats from Mobile while also providing more artistic opportunity for the city of Mobile. The Mobile Arts Council has served in an advisory capacity for this City of Mobile project and are looking forward to it coming to fruition in the upcoming years.
View images and additional information on the project on this al.com article here!