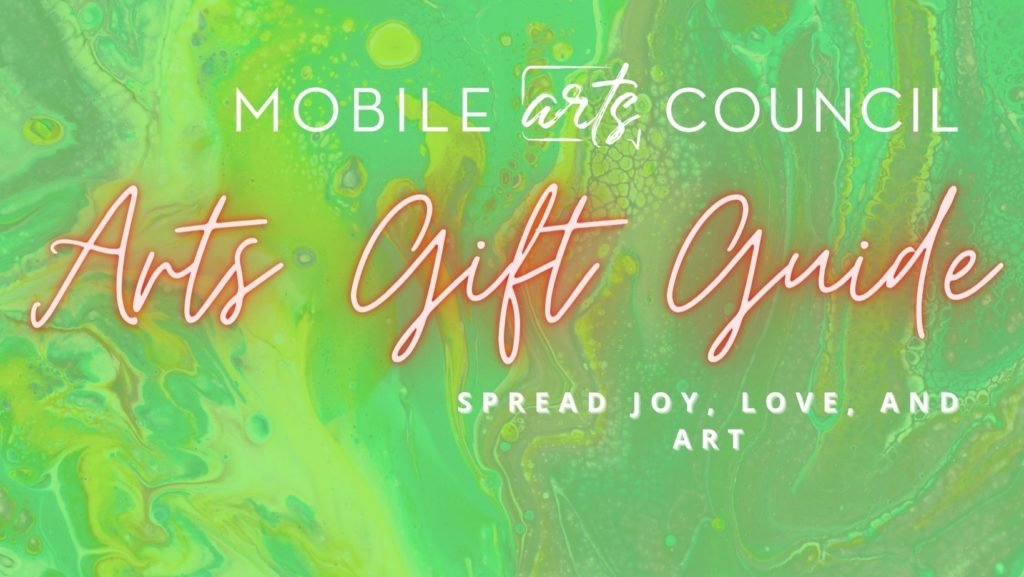 Give the Gift of the Arts! Be part of our Guide!
Mobile Arts Council is in the process of gathering information to share in our second annual Arts Gift Guide! We at MAC make it our business to support our Members and promote the work they do. Why not support the Arts in Mobile this holiday season by giving a unique, handmade gift to your friends and loved ones? Do you prefer gifting experiences? Our local Organization Members have so much to offer!
If you would like to be included in this Guide, please fill out this form. You must be an active Artist or Organization Member of Mobile Arts Council to be included. Click here if you would like to renew or attain a Membership.
Questions? Contact Kat Stoves at kat@mobilearts.org!