View our current and past gallery exhibitions below.
Mobile Arts Council coordinates monthly exhibitions in its gallery space at 318 Dauphin St., mostly emphasizing work by professional and amateur artists who live (or have lived) in the Mobile Bay area. Shows focus on work by students, emerging artists, artists not represented in a gallery, and/or established regional artists. The gallery features three exhibition spaces: the Skinny Gallery, the Danielle Juzan Gallery, and the Small Room. Exhibitions are usually displayed from the first Monday of the month through the last Friday. The public is invited to meet the artists from 6 until 9 PM on the second Friday of each month during the LoDa ArtWalk. The offices are open Monday through Friday, 9 AM to 5 PM and usually on Saturday mornings when the Market in the Park is active. Artists may submit a proposal for consideration.
To sponsor an exhibition, please see our Sponsorship Information.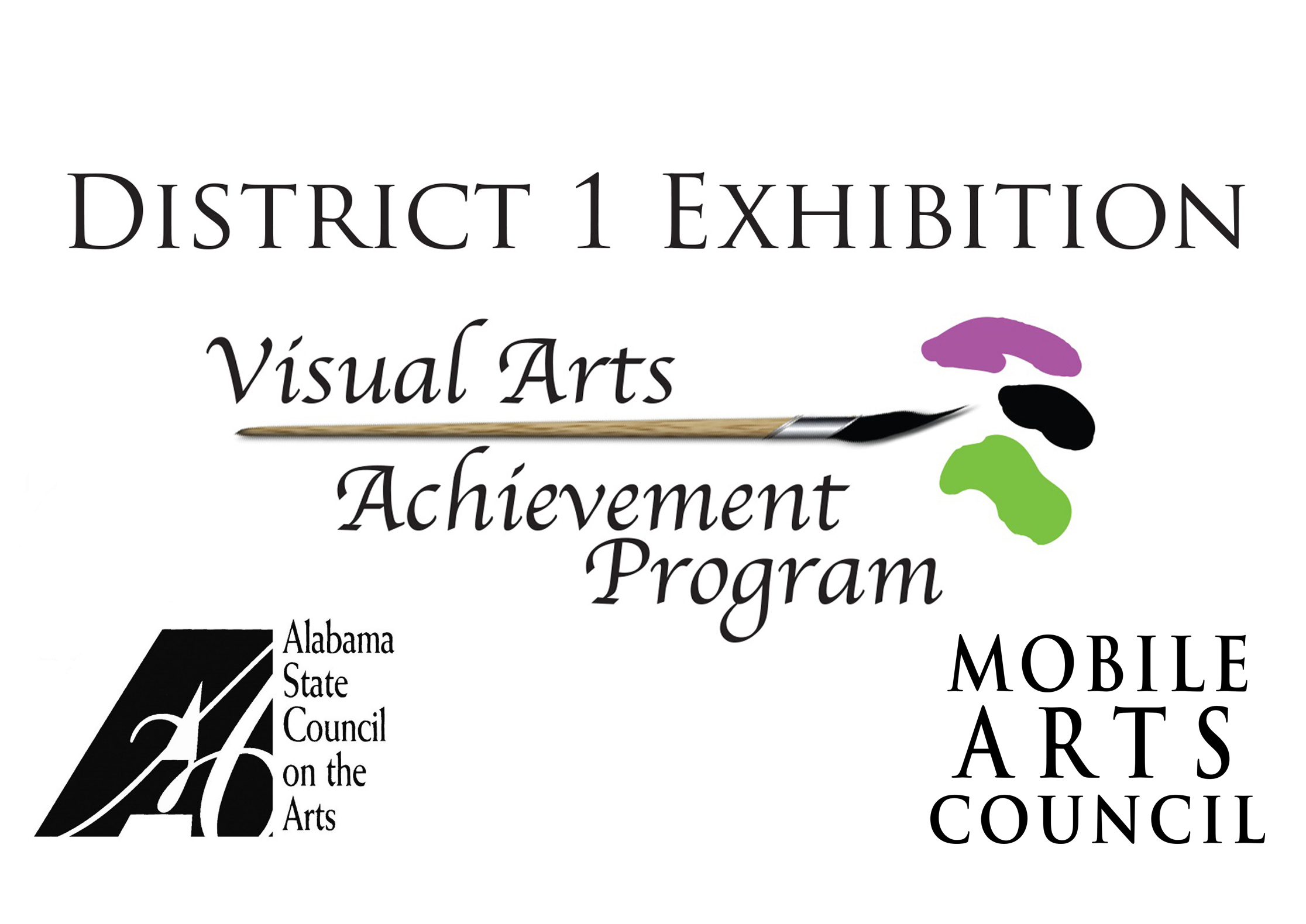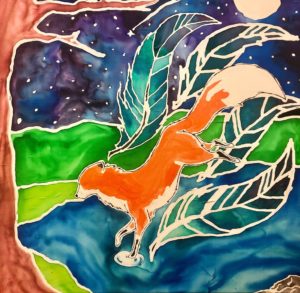 Dates: February 5th – 22nd, 2019
This February, the Mobile Arts Council will showcase works from the Visual Arts Achievement Program (VAAP) throughout our galleries. VAAP provides local and state recognition for student achievement in the visual arts. As an arts in education program of the Alabama State Council on the Arts, it awards students in grades 6 through 12 that are participating in arts programs within their academic institutions throughout Mobile and Baldwin County, as well as other District 1 eligible schools.
In addition to VAAP, we will also host Young At Art, which is a showcase of elementary artwork from District 1 schools.
MAC's exhibitions will hang from February 5th – 22nd, with a special reception from 6 – 9 p.m. on LoDa ArtWalk night, February 8th. Gallery hours are 9 a.m. – 4 p.m. on weekdays.
Featured image is "Fox and Feathers" by Emily Smith
Dates: May 1-31, 2016
The word "icon" means "image," but since the early centuries of Chrisitianity, the "icon" is normally used to refer to images with a religious content, meaning, and use. In this series of artworks by Skylar Nicholson and Sandra Cassibry, icons are used explore subject matter and medium. Skylar's body of work focuses on a religious style of iconography that involves contemporary imagery. It symbolizes an international ancestral worship theme. His icons are a modern take of old views – worshiping the people from the past that still currently hold importance in the same aspect that religious figures such as Jesus Christ, Christian Saints, Buddha, and Confucius are held by their followers. The images in his work are centralized around significant people in his life. Glass is the main material that he used to execute his ideas. According to Skylar, "The glass itself is a symbol of fragility. It symbolizes how religion, people and ideas can be forgotten or broken. We use icons to have a visual memory of ideas and memories." He uses contemporary frames in his art to let the viewer relate the icons to a less formal setting. Sandra's iconic paintings were inspired by stained glass windows from churches and cathedrals along the Mississippi and Alabama coastline. The transparency of the watercolors, her chosen medium, permits the white reflective surface of paper to shine through.  Similar to stained glass, watercolors have an attractive, airy quality, which is perfect for capturing the illusion of atmosphere, space, and light. The artists' exhibits will be on display at MAC during the month of May in the Small Room. Meet the artists on ArtWalk night, May 13th, from 6:00 – 9:00 PM. The gallery will be open from 9:00 AM – 5:00 PM on weekdays.
The Artys is an annual awards program that celebrates the important contributions that individuals, groups, and businesses make to the Mobile cultural community. Finalists have been announced in the remaining nine award categories, with winners to be announced live at the event.
Artys attendees will enjoy a night of celebration, complete with food, drinks and entertainment in many forms. A jazz trio comprised of John Milham, Chris Spies, and Chris Severin will play, with performances by Mobile Opera and Joe Jefferson Players throughout the ceremony.