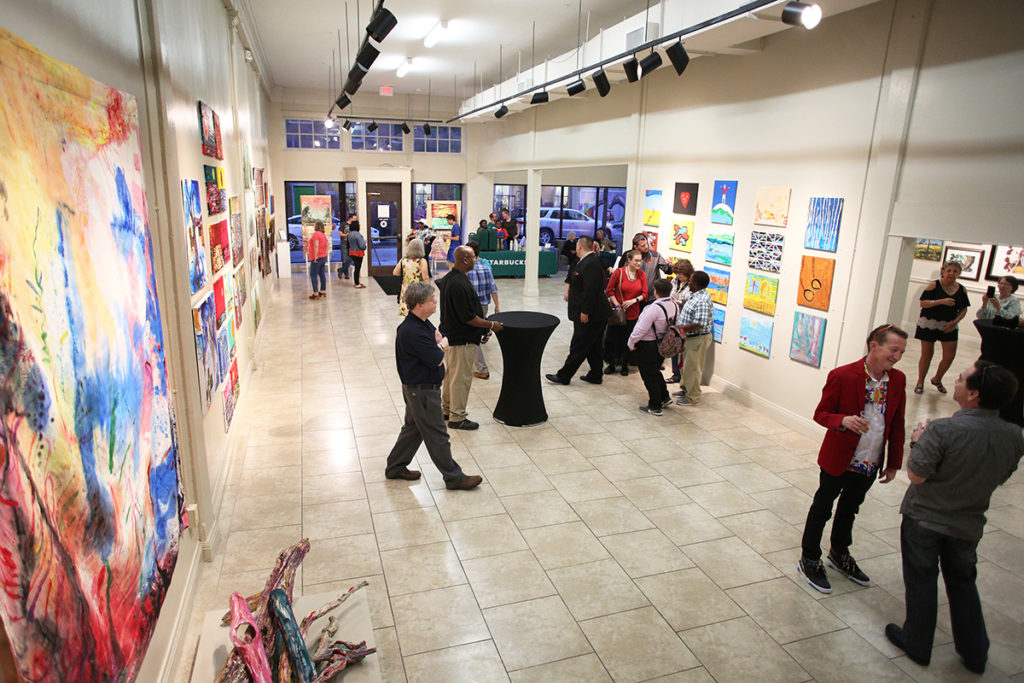 Gallery in Room 1927 Reopens
– The Mobile Arts Council Gallery in Room 1927 will reopen to the public on Wednesday, May 20, 2020, at 10:00 a.m., showing the postponed college student exhibition, Five Competition.
The gallery has been closed for eight weeks amid Governor Ivey's Stay at Home Order. To keep patrons safe, Executive Director Lucy Gafford has imposed safety guidelines. Staff will continuously sanitize common areas, wear masks, and provide a clear walking path to maintain social distancing. We highly recommended that visitors contribute to precautions by wearing a mask.
Gafford explains the decision to reopen, "We book exhibitions monthly and represent up-and-coming artists who, for some, have waited years to show in our gallery space. Although we won't draw our typical ArtWalk crowd in the upcoming months, we are glad to be progressing in this capacity. We hope that those working downtown or stopping by to visit nearby restaurants or retail stores will come in to view the artwork and consider buying a piece! We will create virtual exhibition tours for those who are staying home and will maintain a safe and clean environment for those who choose to come visit."
The Five Competition features artwork by students of Bishop State Community College, Coastal Alabama Community College, Spring Hill College, the University of Mobile, and the University of South Alabama. The juried exhibition selections were chosen by this year's judge, renowned ceramicist, Charles Smith.
The gallery will operate under special hours until further notice, Wednesday through Friday, from 10:00 a.m. until 4:00 p.m., located at 6 S. Joachim Street in Room 1927, next door to the Saenger Theatre.