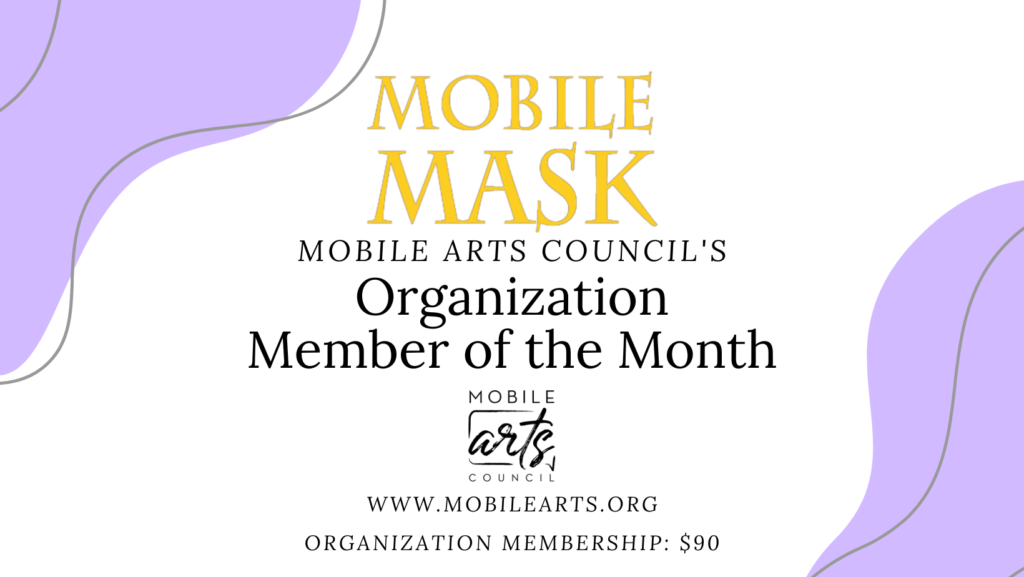 February Organization Member of the Month
Congratulations to our February Organization Member of the Month, Mobile Mask!
Mobile Mask is a once-per-year printed magazine and guide to Mardi Gras in South Alabama. Mobile Mask is also a Nappie-winning website, a popular Facebook page, and a Twitter feed. They are the place to turn for Mardi Gras information all year long. The magazine is available in stores all over the area, including most Rouses markets. You can also purchase a magazine through their website. You can find the maps and schedules needed for parades and balls within the pages of the magazine, but the majority of its contents is dedicated to stories about the groups, people, and ARTISTS who make Mardi Gras happen.
Would you like to be a featured Organization Member of the Month? Click here to apply! Contact Kat Stoves with any questions at kat@mobilearts.org.
Each year, the cover art for Mobile Mask is done by a different area artist with ties to Mardi Gras. See this year's edition below.