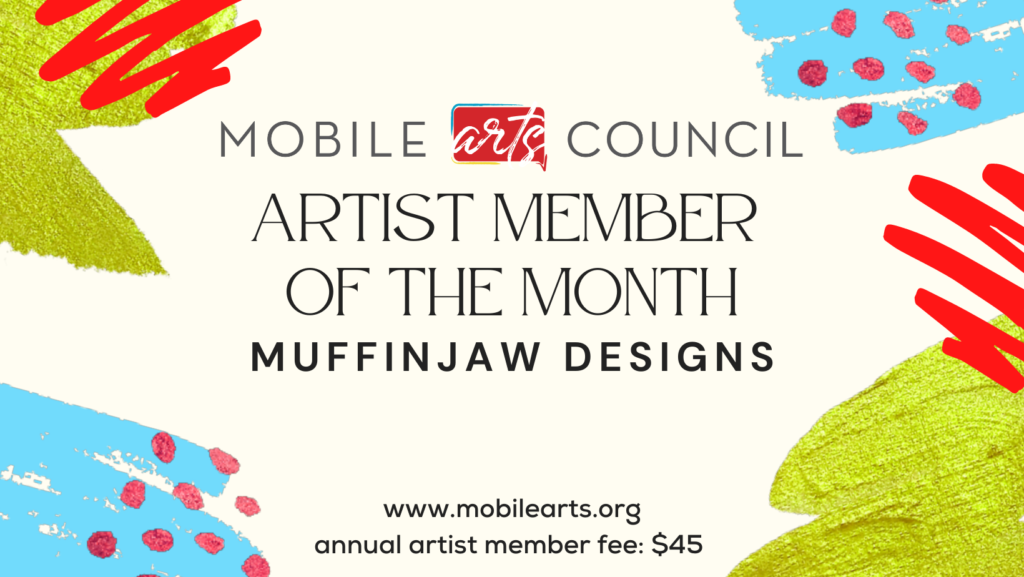 February Artist Member of the Month
Congratulations to our February Artist Member of the Month, Muffinjaw Designs!
Muffinjaw Designs is a group of local artist that joined together while studying glass at The University of South Alabama in 2016. The group is comprised of Freddie Blache, Caroline Gratton, Gage Nobles, and Tres Johns.
Muffinjaw Designs creates handmade, functional, and decorative glass art for home and garden as well as seasonal products out of their studio in Mobile, Alabama. They also perform live glassblowing demonstrations and hot glass experiences with their portable glass studio.
Click here to view their schedule of events. Don't miss your opportunity to become a collector of this unique and functional glass art!
Would you like to be a featured Artist Member of the Month? Click here to apply! All featured artists must be active Artist Members of Mobile Arts Council. The membership fee is $45 annually. You must also have an active listing in our Arts Directory. Click here to find out how to register your directory page. This Member Benefit is FREE to all active Members. Click here to find out more about Membership.
If you have any questions or need assistance with creating your directory page, please contact Kat Stoves at kat@mobilearts.org.