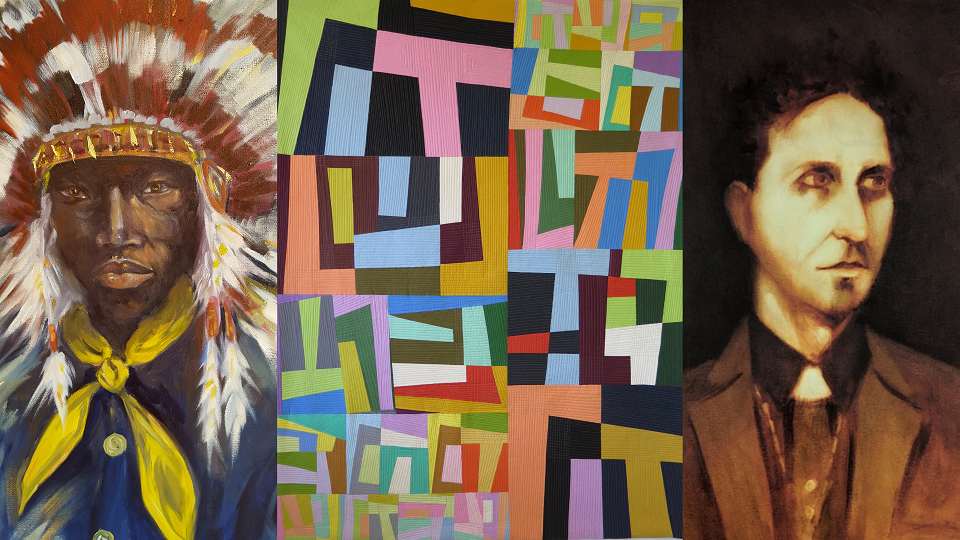 Featured March Exhibitions
This March, the Mobile Arts Council will feature works from the Central Arts Collective, Ian Glass, and R. Warren Goler. The Central Arts Collective (also known as the Central ArtSanctuary), is an exhibition and performance space in midtown Mobile that currently hosts 15 artists-in-residence. Of these artists, our exhibition showcases works by Jeff Johnston, Lisa Warren, Ardith Goodwin, Susan Downing-White, Nancy Goodman, Sharon Heggenman, Kathleen Kirk Stoves, Stephanie Morris, Janie Holland, Anna Marie-Babington, and Karen Bullock. The Small room features a new experimental painting series, "The Final War," by Ian Glass. The Danielle Juzan Gallery features paintings and mixed-media works by R. Warren Goler, which are intended to enlighten the spirit and mind.
MAC's exhibitions will hang from March 1st – 28th, with a special reception from 5 – 9 p.m. on LoDa ArtWalk night, March 8th. Gallery hours are 9 a.m. – 4 p.m. on weekdays. The gallery will be closed on March 4th and 5th for the Mardi Gras holiday.