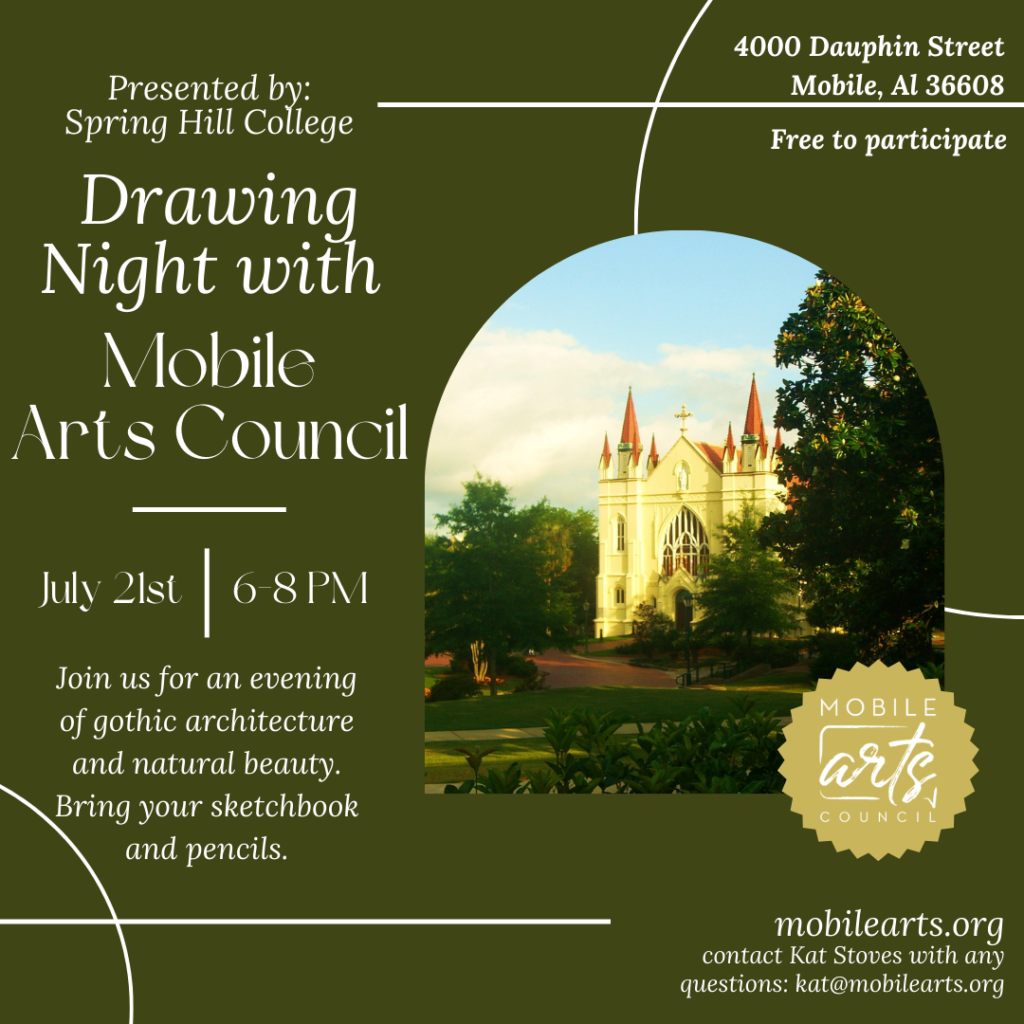 Drawing Night with Mobile Arts Council
Join us for an evening of gothic architecture and natural beauty in partnership with Spring Hill College and Mobile Urban Sketchers. Bring your sketchbook and pencils. Participation is free!
This Drawing Night will be held at 4000 Dauphin St. from 6 p.m. to 8 p.m on July 21st.
Contact Kat Stoves at kat@mobilearts.org with any questions.