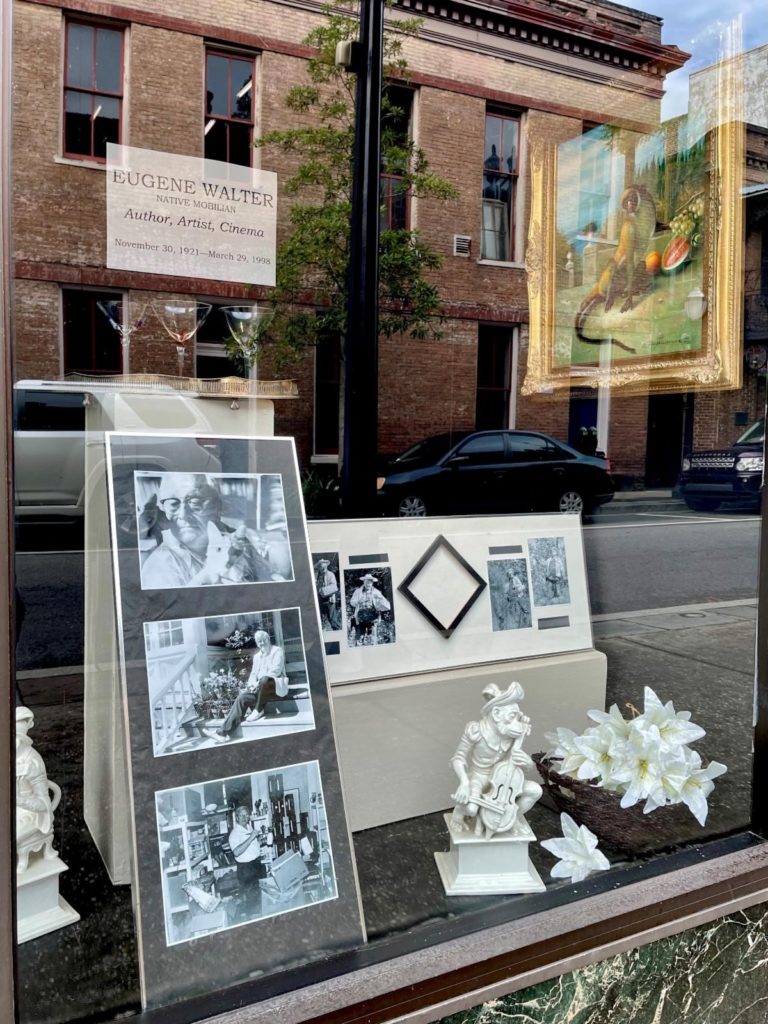 Celebrating Eugene Walter
Eugene Ferdinand Walter, Jr. (November 30, 1921 – March 29, 1998) was an American screenwriter, poet, short-story author, actor, puppeteer, gourmet chef, cryptographer, translator, editor, costume designer and well-known raconteur. Walter was labeled "Mobile's Renaissance Man" because of his diverse activities in many areas of the arts. In later life, he maintained a connection with Mobile by carrying a shoebox of Alabama red clay around Europe. He and Truman Capote became acquainted in Mobile, attending matinees at the Saenger Theatre downtown together as children. 2021 marks his 100th birthday, and Mobile set out to celebrate the life and legacy of Walter and his genius through 100 unique events.
On Tuesday, November 30th, MAC's Gallery @ Room 1927 was host to a group of local chefs for an outdoor dinner celebrating Walter's 100th birthday. Bill Wooley and Lynne Weeks created a wonderful new window display featuring multiple aspects of Walter's life. From vintage Seanger seats to photographs, flowers, and his beloved monkey, this new window display provides a glimpse into the Mobile that Walter knew and loved while also celebrating his contributions to the art world. This window display, located next to the Saenger box office, and can be viewed 24/7.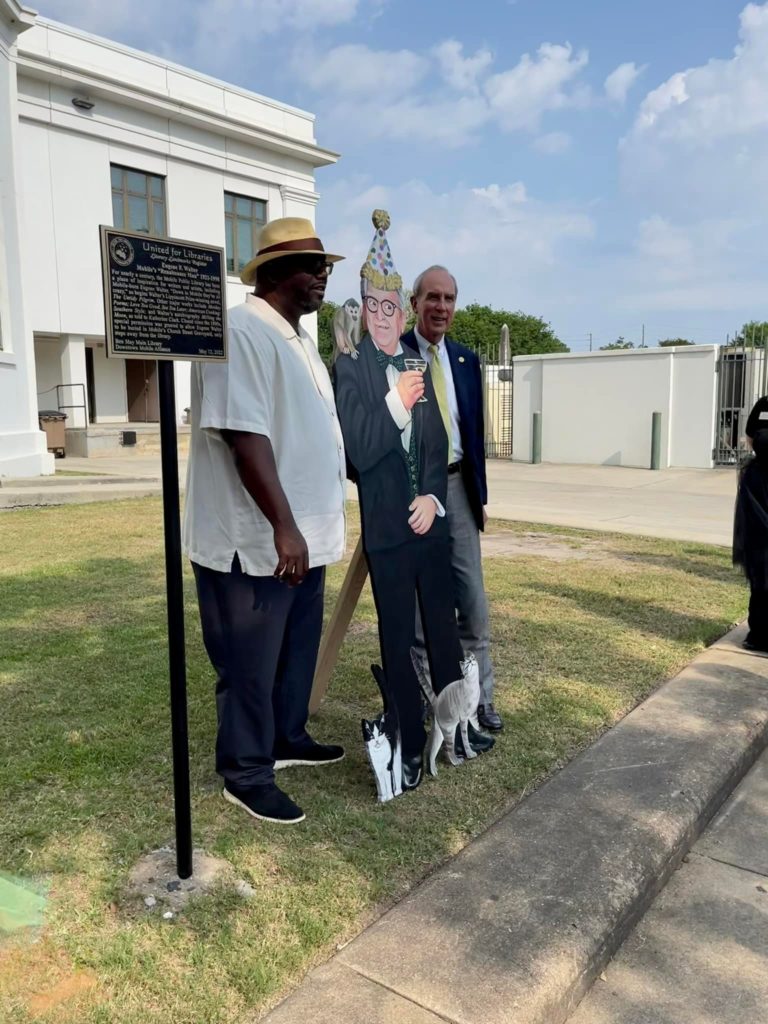 The Mobile Arts Council's Executive Director, Lucy Gafford, created a life-sized Eugene Walter birthday cutout to travel around to the various festivities happening throughout the year. Included in these events was the Ben May Main Library's designation as a Literary Landmark, in part because of its connection to Eugene Walter, Mobile's Renaissance Man. A plaque unveiling along Scott Street took place Thursday, May 12, 2022, at 4 p.m., followed by a reception with food and beverages. In the spirit of the occasion, attendees came in costumes – including tutus and festive hats!
Stay tuned for a year full of events celebrating Eugene's life and legacy!